Two months ago, I had learned of a second casino-resort opening in Paranaque. It was to be named City of Dreams.  Immediately I imagined the development would include a new casino complex, new food havens and taverns! A quick fiddly doodly with my keyboard and voila! I found there was to be a gastrobar to be tagged as Erwins City of Dreams Manila.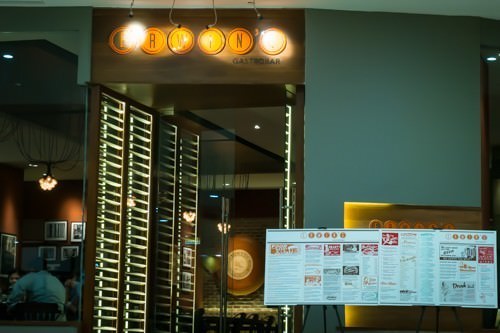 It seems that Erwin's Gastrobar had been a foodie darling in Singapore.  Now this modern casual restaurant was set to woo Manila.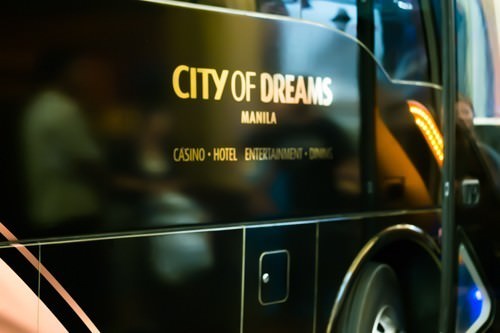 This was something I needed to investigate further.  I scheduled a "go-check" from SM Mall of Asia and secured seats in the casino's shuttle bus.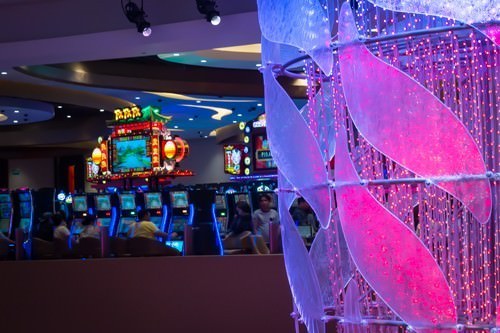 Manila is becoming a hub of world-class casino-resorts. City of Dreams is home to three hotels – Nobu, Crown and Hyatt.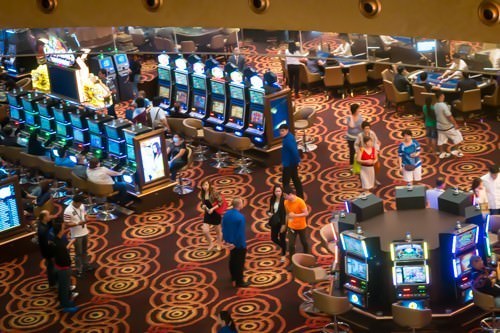 On the second floor was where we found Erwin's Gastrobar. Still in its soft opening, I was surprised to see a number of tables occupied.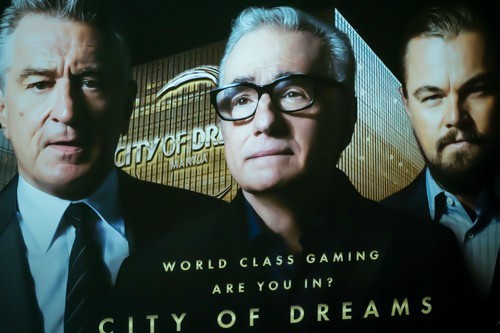 We skimmed through the comic-illustrated menu. It was printed with pleasantly readable fonts. Modern-casual vibe emanated at this point.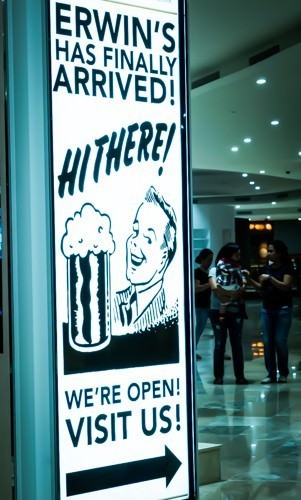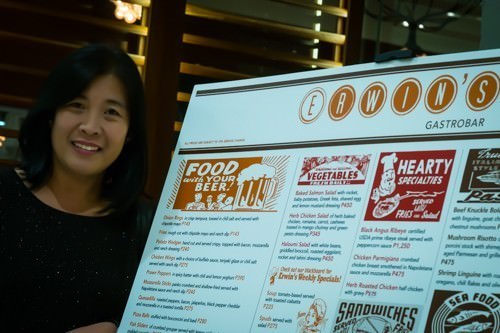 We got so hungry from the Saturday traffic we instinctively picked what seemed to be fast but hearty looking dishes on the vibrant menu.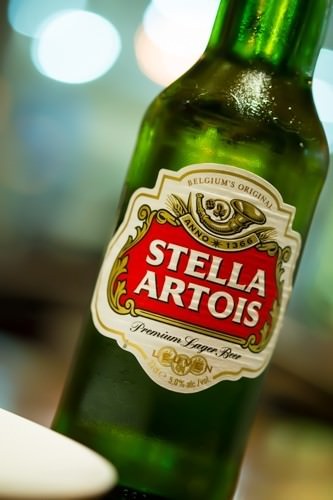 The waitstaff suggested a cold light beer – Stella Artois. Also with Julie's reco, who am I to hesitate? Just one bottle for Bhing and I to share.  It was light and floral, just as we liked it.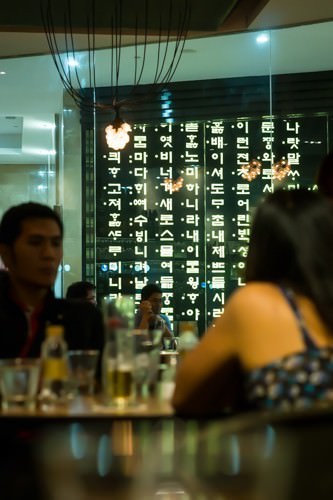 If you're into draft beer, you could order from an assortment. I spotted a glistening tall glass of Paulaner in another table. You could also sit next to the bar and have your cocktail concocted while you wait.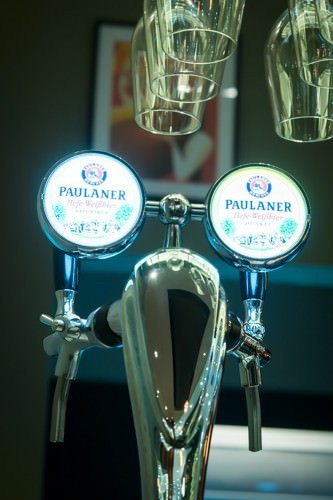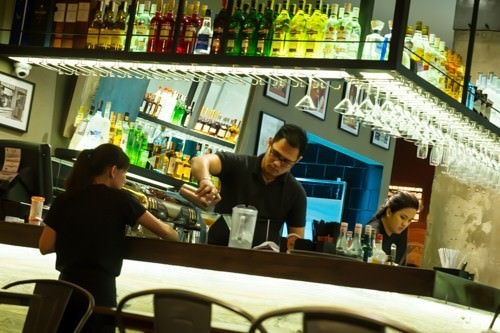 Just before we consumed the beer, we sighted the fish fingers. It came with house salad and biggie fries. I loved the house salad – simple, clean tasting, drizzled with just the right amount of olive oil and herb dressing. Similarly, the fish fingers were crisp on the outside. Each piece had soft, moist and fresh fish inside that was not heavily spiced. Same with the fries. All good.
From an all good rating, I upgrade to a GREAT score with this Pork Burrito. Pepper braised shoulder, brown rice, guacamole and sour cream. Imagine all the flavours of the stuffing coming together into your mouth. This was the dinner winner!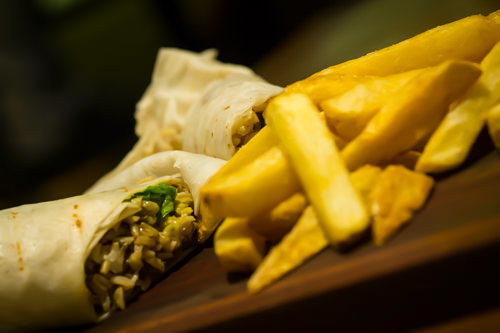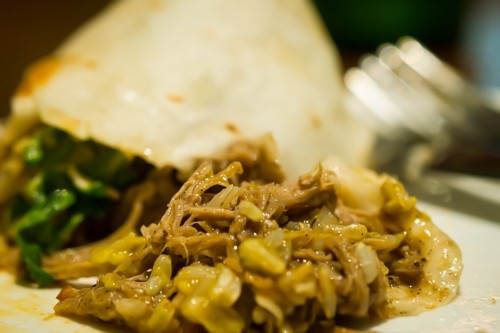 We recently turned to a daily diet that contains fresh greens for breakfast or dinner and so I chose the Haloumi Salad with rocket, broccoli, beans and eggplant. Now this is where I have a split decision – yay for the cheese, nay for the greens. The bitterness was overwhelming. Anything I put in my mouth, save for the haloumi, had a bitter taste I was not able to tolerate. Or maybe it was just me.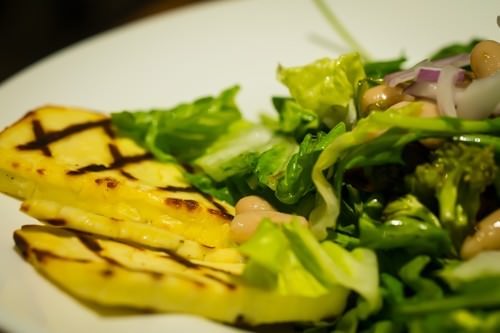 When the desserts paraded in, I knew there was a good chance I would be lenient on the bitter salad. As if like magic, the Apple Crumble was a saving grace. Thanks to the waitstaff who suggested the sweet treat. Caramelised apples, the heavenly vanilla custard, topped with their hokey-pokey ice cream garnished with cinnamon…mmmm! We loved it!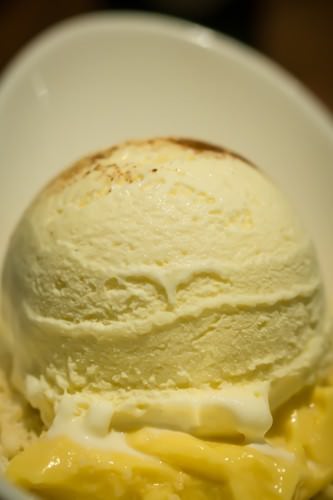 Looking more photogenic than the Apple Crumble is the Banana Caramel Waffle. We had let the ice cream melt over the neatly lined slices of banana and waffle. Then we started to dig in. I particularly liked how the waffles were made – freshly baked and chewy. The toasted almonds provided the necessary crunch in every spoonful. Though we liked this dessert, too, the Apple Crumble is worth craving for again and again…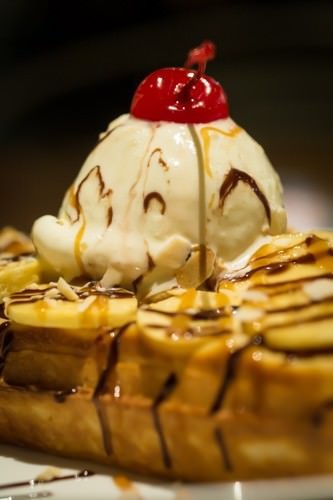 I only tried to play at another casino complex once. I stopped when I lost P500 (AU $43) in the slots, lol. Just for fun! But for good food coupled with a cosy, relaxed vibe, I will definitely be back at Erwins City of Dreams Manila.
Erwin's Gastrobar
City of Dreams, Manila
Asean Avenue corner Roxas Boulevard, Entertainment City,Parañaque 1701, Manila, Philippines