I know it's out of fashion,
And a trifle uncool.
But I can't help it,
I'm a romantic fool.
It's a habit of mine,
To watch the sun go down.
On Echo beach, I watch the sun go down.
…before we go headlong into the chorus of Echo Beach, a song recorded by Canadian group Martha and the Muffins in 1979, would you like me to tell you why we are singing this song.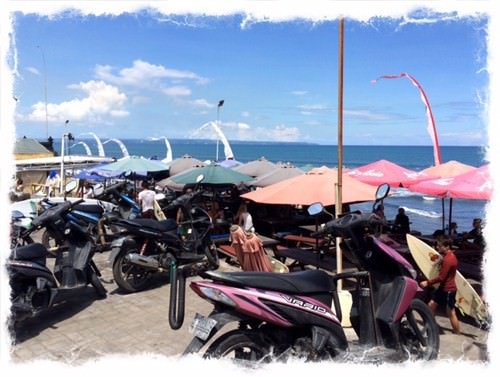 I am at Echo Beach in Bali watching the waves and singing this song. The tune is stuck in my head. So I thought I would share the joy with readers. Is the song now stuck in your head too?
Echo Beach, Bali is located on the South Western side of the island and is relatively quiet by Bali standards. Surfers have found the break so there are quite a lot of international backpackers trying their hand at surfing.
The waves are good and the water temperatures is like hopping in a warm bath. If it is your first time surfing there are boards of all shapes and sizes to hire and surf lessons available.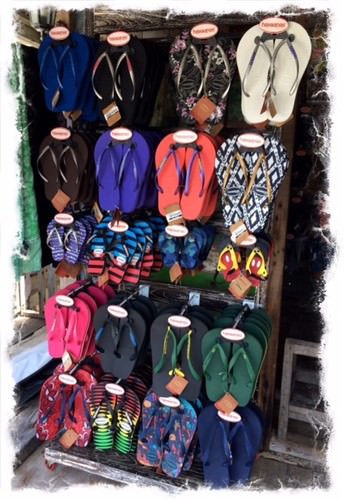 Naturally where there are backpackers there are bars and shops selling thongs and sarongs.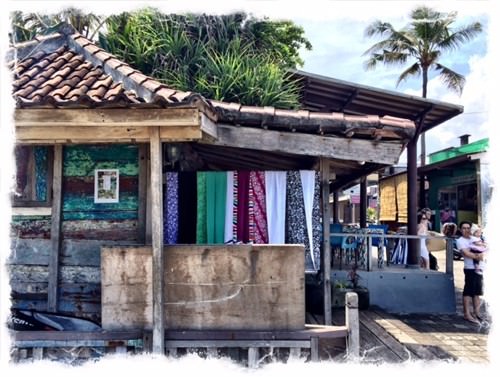 Along the beach there are 3 or 4 bars selling Bintang and standard international fare such as burgers and chips.
Just up the road and through a few rice paddies is another surf beach called Canggu Beach. It's a little quieter than Echo Beach and doesn't have a parking toll to enter the grounds.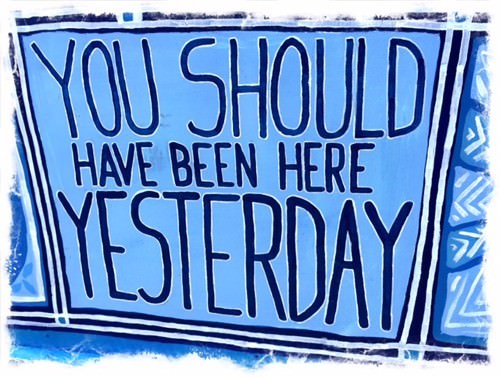 We stopped in at "Old Man Bar" for a Bintang and took a swim at the black sand beach.
Did I mention both beaches have black sand?? Please don't be imagining pristine, white sand beaches at this surfer's paradise. The sand is a course black volcanic rock. It doesn't stick like dirt and sand can so the colour is of no real consequence, and the water temperature more than makes up for the lack of aesthetics.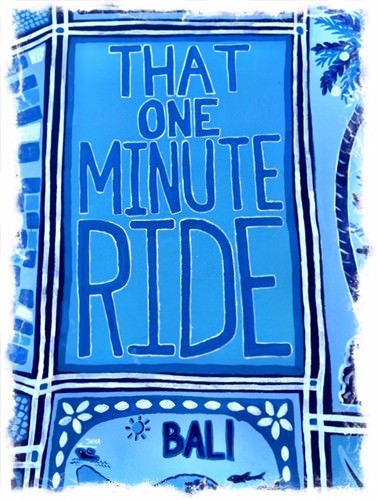 So is this Bali black sand beach the Echo Beach Martha and the Muffins were singing about? Seems not. The song doesn't refer to a real beach, just the idea of wanting to be in a faraway place or time.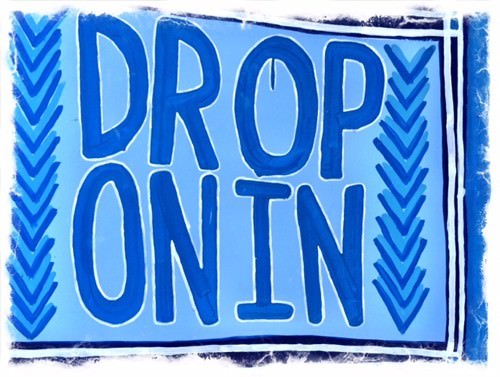 Either way Echo Beach is rattling around in my head as I watch the waves breaking and the sun go down.