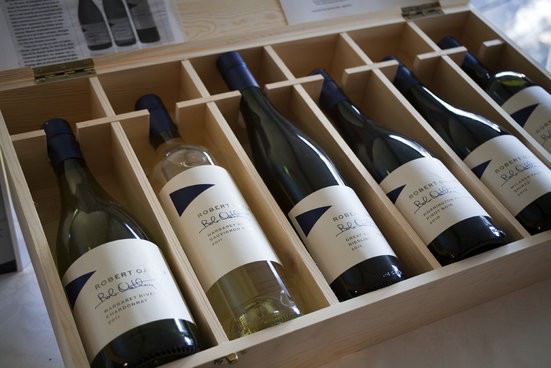 Saturday afternoon and a few friends and I have frocked up for the 12th annual Rotary Wine tasting. The event has evolved into a major fundraiser for the Coffs Harbour Rotary Club. All of the funds raised by ticket sales and the silent auction go towards local charities such as Lifeline, Waratah Centre and Coffs Kids Care.
The afternoon is held at Novotel Pacific Bay Resort in a garden marquee the sun was shining and spirits were high. Wine lovers had flocked to the event for the opportunity to sample quality wines from all around Australia. Each year the vineyards represented at the event change, allowing patrons to try new labels and wine varieties. This year the list of exhibitors were;
McGuigan Wines – Hunter Valley, NSW
Pansabella Food & Flowers  – Coffs Harbour, NSW
Cool Woods – Eden Valley, SA
The Cheesemaking Workshop – Emerald Beach NSW
Robert Oately Signature Range – Mudgee, NSW
Innocent Bystander- Yarra Valley, Vic
Grant Burge – Barossa Valley, SA
I was looking forward to trying some amazing wines and chose some new favourites. As a group we decided to try all the whites on the first pass around the room, and then continue with another lap to sample the reds, followed lastly with a little lingering around the ports.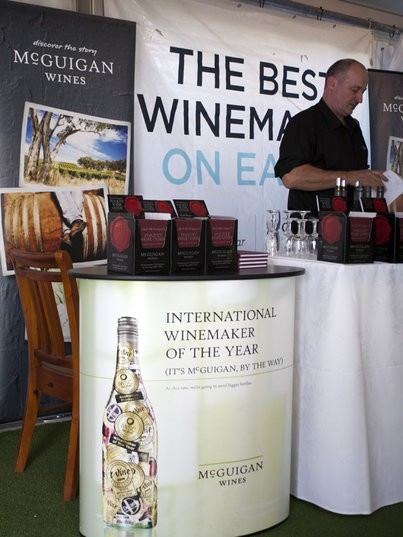 The first table we approached belonged to McGuigan Wines and was manned by David Hardacre and Peter Hall (Senior Winemaker). We tried a number of delicious wines, I was also very partial to the Sparkling Pinot Gris, but then I am a bubbles girl. We all found the Bin 6000 Verdelho and the Bin 9000 Semillon very much to our liking. After a chat to the winemaker it seems our taste was on the mark.  We had chosen one of their highly awarded wines which was grown in Broke NSW from vines planted in the 1940's. It was apparent that we were being spoiled by the wines on offer.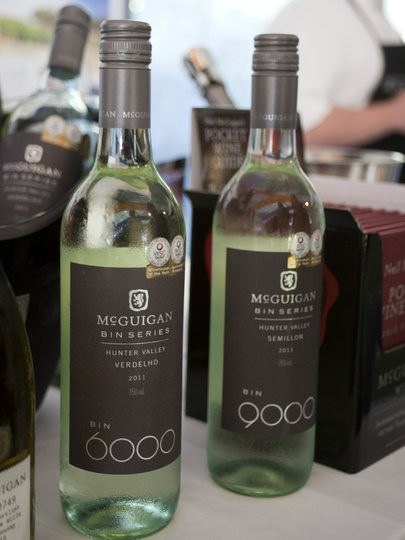 We moved onto the Pansabella Food & Flowers table where we sampled a delicious goat's cheese feta in oil. It was so creamy and tangy that I could have happily stayed and worked my way through the whole bucket.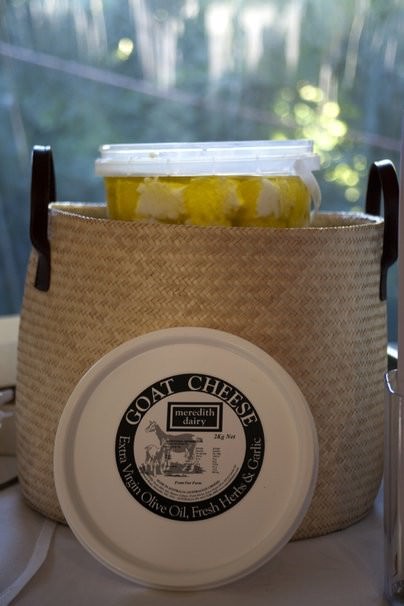 In all we tried three delicious cheeses from the Pansabella table, each was more delicious than the last. The blue cheese was probably my overall favourite! Even writing about the experience and looking at the images is making me crave them all over again. I intend on paying a visit to the store tomorrow so that I can purchase a stash.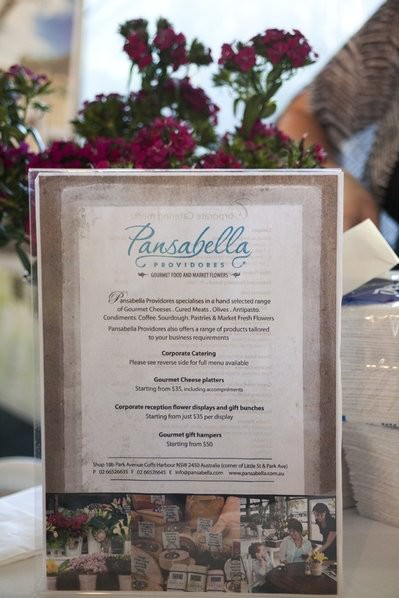 With our palate cleansed we decided it was time to sample the range from Cool Woods, Chateau Montfaucon Domains Schulmberger. We were served by Bob Hughes and his partner.  They were a lovely couple, who happily replaced my "standard issue" plastic cup, with a glass champagne flute in order to commence his sampling the range.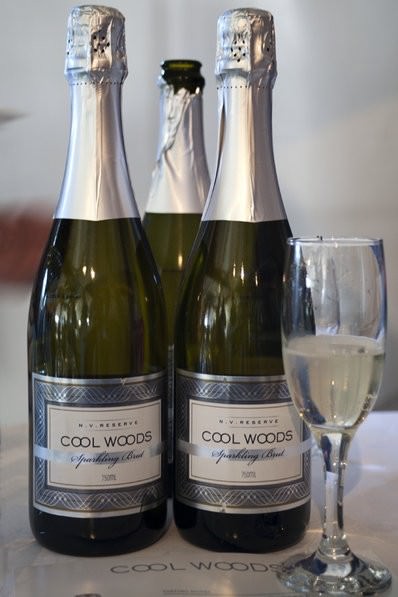 The Sparkling Brut NV was one of my favourites for the day. It was light, crisp and so easy to drink. I noticed that Bob was a very liberally pourer, and I was a very happy recipient of his generosity.
The Sauvignon Blans and the Pinot Gris were also very much to my liking. My companions and I were busy scribbling on order forms and we had only visited two tables!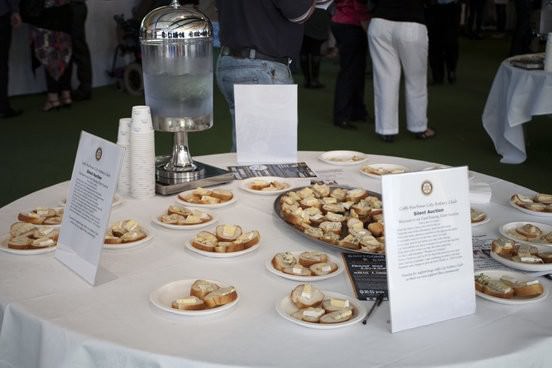 Set up in the middle of the room were platters of cheese and bread. We made a habit of taking a break from sampling wines to have a few mouthful of the delicious creamy brie on offer. This allowed us to compare notes on our favourites and reset our palate for a each new experience.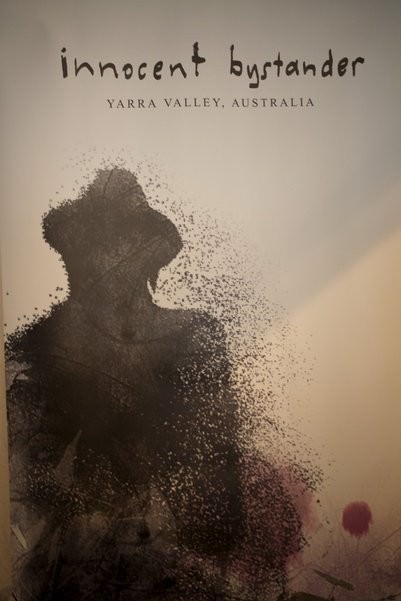 Innocent bystander had a Moscato which grabbed my attention and my taste buds. It was light and sweet and something a little different. I could image drinking this over a lunchtime with the girls. I seem to have had a real taste for Pinot Gris, as once again this was my favourite wine from the table.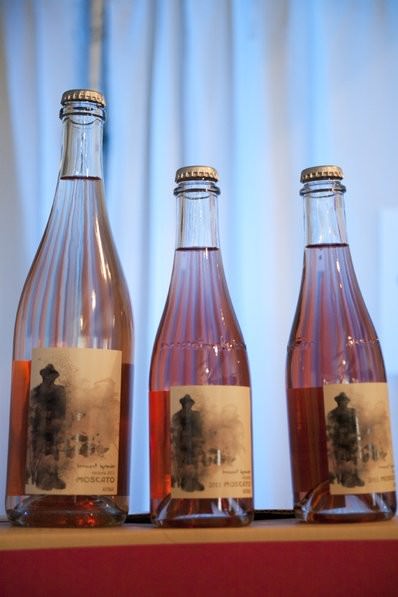 Rather than go to the centre table for our cheese cleanser I decided to have a talk to the girls from the Cheesemaking Workshop.  They had a table with a well stocked cheese board full of homemade cheeses from the various workshops.  I have previously attended the class, and learnt how to make Cream Cheese, Mascarpone, Feta, Camembert, and Ricotta.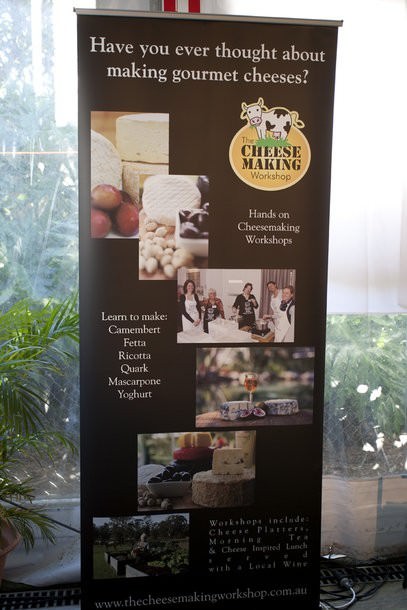 I was pleased to hear they also offer an advance class which teaches the art of making Blue Vein, Cheddar, Havarti, and Haloumi cheese.
I sampled a feta with an added herbed inclusion, it was absolutely delicious, I will be making my feta using this method in the future. Next was a gorgeously tangy blue which had been aged a little longer than usual to bring out the fullest flavour.After one by one sampling the cheese board, promising the girls that I would return for the advanced class it was time to make my way back to the sampling.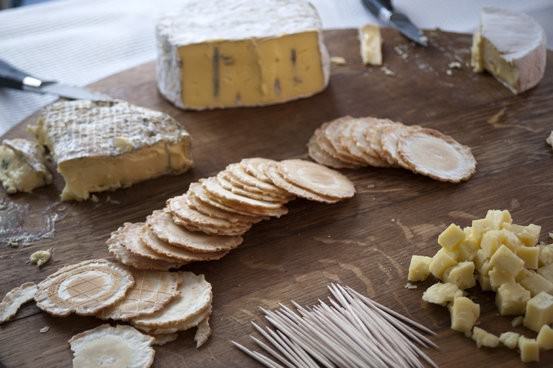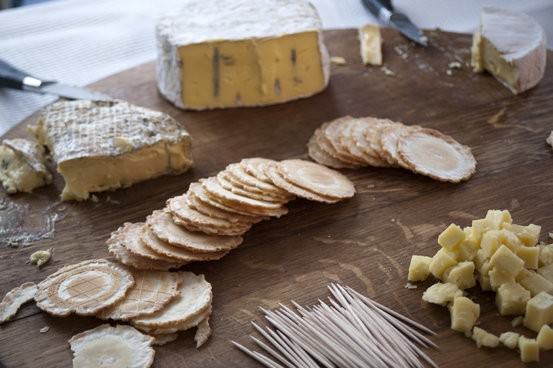 Despite my strategy of whites only, and breaking each sampling up with a cheese tasting I was finding it more and more difficult to stay focused on the task ahead. It is fair to say it was shaping up as a very big afternoon.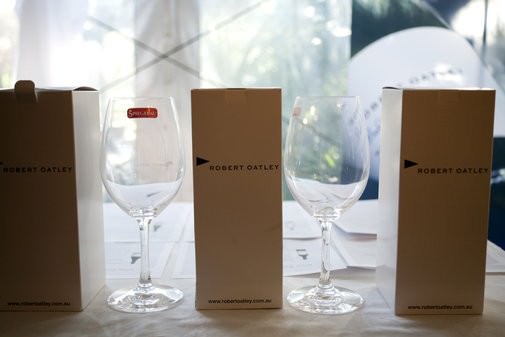 Robert Oatley Signature label is impossible to go past without a trying a drop or two.  We have been to the Mudgee cellar door on occasion, and I know that before us today is the absolutely best the vineyard has to offer. The Sauvignon Blanc 2011 is from the Margaret River and is a clean, fresh, crisp wine with excellent passionfruit fruit flavours. This particular wine would be one of my first choices for a wine to remember and bring to a dinner party.
The final table is Grant Burge manned by the lovely Scott Dorman who explains the wines that he has chosen to be on tasting today. At the risk of sounding like a bit of a lush, I tried three wines from the Barossa based cellar door and found them all to be amazing.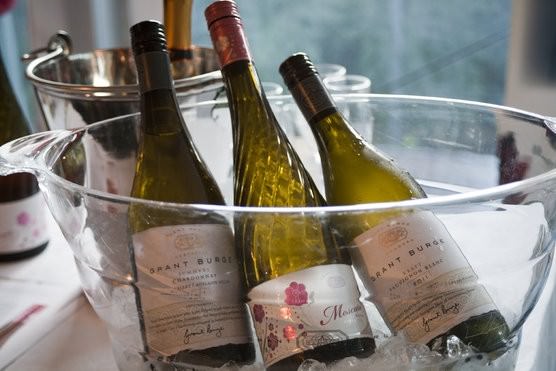 The 2011 Moscato Rosa Frizzante was less sweet than the Innocent Bystander Moscato and more fruit driven.  Both were amazing but for my taste I preferred the Frizzante. On a side issue the labels is so gorgeous it would make a lovely gift. I suspected that nobody could resist the delicious bubbles.
The 2011 Kraft Sauvignon Blanc was another favourite but eh NV Canti Prosecco was my overall favourite for an easy drinking white.  I can image sitting around with friends, eating pizza and polishing of bottle after bottle of this wine.
With my first lap of the Marquee complete it was obvious that another lap would ultimately lead to my demise so I sadly opted out of the red component of the tasting, and continued to enjoy, albeit slowly, another glass of the Canti.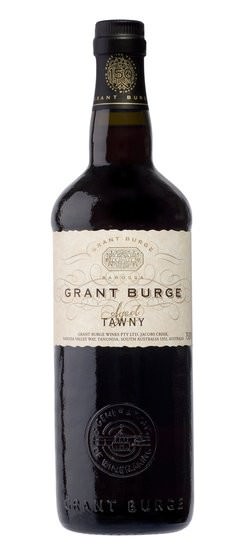 It was the ideal way to spend an autumn afternoon with friends. When it came time for the silent auction our group sampled the Aged Tawny Port offered by Grant Burge and slowly sipped this delicious drop while the winners were announced.
A great day was had by all and the Rotary Club raise much needed funds for local charities.