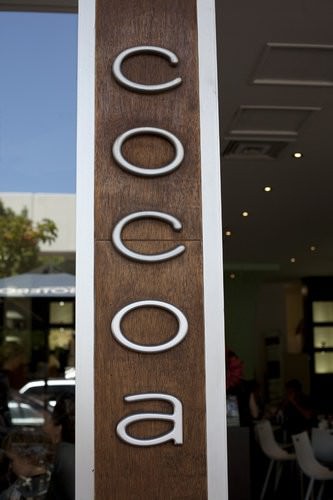 Harbour Drive
Coffs Harbour
Today I dragged myself out of bed for cake!
I was having a very hard time getting started this morning so basically I didn't. Hubby bought me a cappuccino in bed (gorgeous gorgeous man that he is,) and I stayed where I was, with the lame excuse that I was "writing". Yes readers I do tend to write in bed, but you should always be a bit suspicious of me if I have my eyes closed and I am still under the blankets.  Chances are I am just being lazy.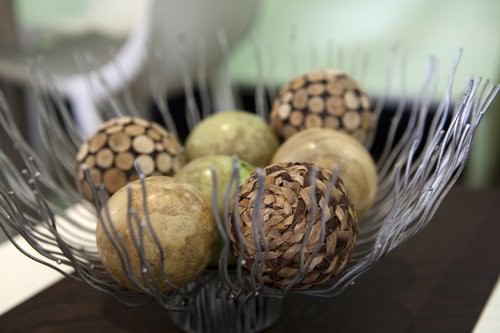 It was to be a lazy day, I really didn't feel like doing anything much.  The thought that sparked me up and had me jumping out of bed (albeit later than usual), was remembering that I was meeting a friend for coffee and cake!  But… there was a catch, we were meeting at the gym first for a Pilates class, and then going for the treat.
Dammit!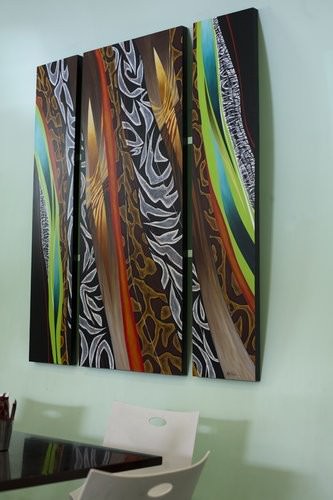 Let me tell you another story, there once was a girl called Miss GG, she like her food very, very much. One day she realised she like food so much, she was going to have to learn to like exercise in an equally big way. Whilst liking exercise to the same extent as food is never likely to happen, I have embraced the concept that it is good for me, and I understand that it is shaping my body in a much nicer way than pork crackling or macarons every will.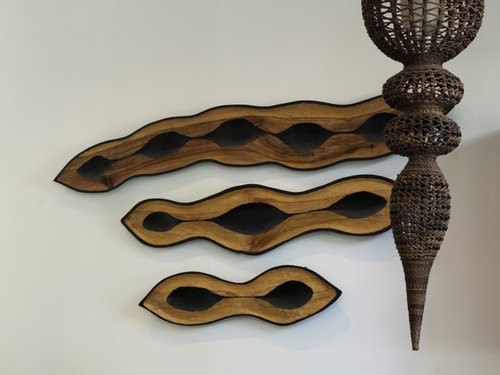 So I knew I needed to drag myself out of bed and make it to the Pilates class if I was going to get my cake.  I timed my exit from bed so that by the time I would reach the gym I would miss half my elliptical warm up.  It took a bit of extra dawdling at the car but I successful meandered my elliptical training down from 20mins to 10mins. Now I just had a 1 hour Pilate's class to get through and the gooiest cake in the shop would be all mine! (said rubbing hands together with glee)
So now back the review.
We decided we would try Cocoa's Homewares and Cafe.  I've had great coffee there, before but I have only ever eyed off the desserts, today I was keen to make a dint in the selection.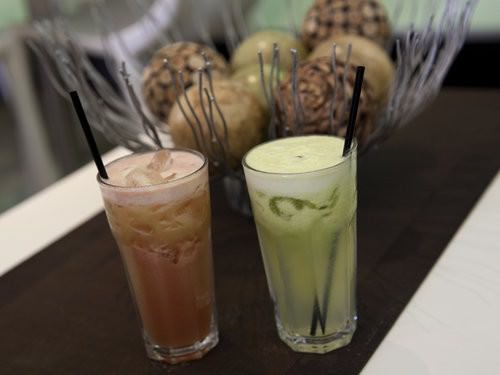 So what went wrong? We decided to be extra healthy and walked from the gym to the cafe. We took our seat on the big lounge, my favourite spot in the cafe. But, what caught my attention on the menu? The REFUEL juice, a blend of Orange, Watermelon and Pineapple juice served over ice. I don't know if it was the exercise, the heat or the walk, but I really wanted something healthy and refreshing.
My partner in crime also decided on a juice.  Her choice was the Pine Lime, a blend of Pineapple, Lime and Apple juice.  Not to be deterred in our quest for indulgent full fat treats with generous lashing of sugar and syrup we decided to make our way to the cake counter and drool over the sweet offerings.  There was a gorgeous syrupy Lumberjack cake, a delicious sticky date pudding with caramel sauce and toffee, a dense chocolate mud cake with a thick chocolate ganache, but alas, my heart just wasn't in it.
I had succumbed to the fitness freak within, the healthy juice had overpowered my want for sugar and I was now looking loving at a Marinated Lamb wrap on the menu.  So it was decided, I had the lamb wrap with cous cous salad and tzatiki.  I thoroughly enjoyed every mouthful! Although I suspect I will be back shortly for cake.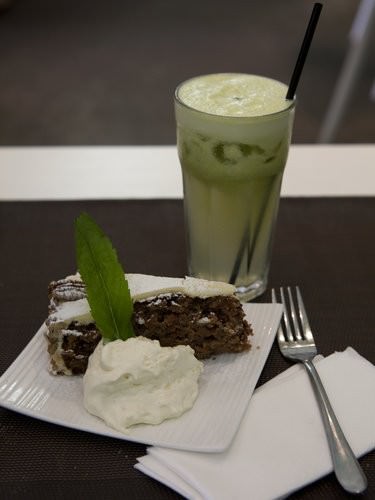 Even my gorgeous gym partner showed restrain and chose a delicious healthy carrot cake which appeared to be packed full of goodness, not nearly the gooey cake we had been picturing.
So lovely readers, do you feel the need to justify your indulgences?
…or would you just skip the gym and arrange to meet at the cafe in the first place?
Do you cut corners like me with the elliptical trainer and then feel fully justified in eating the most lush cake?