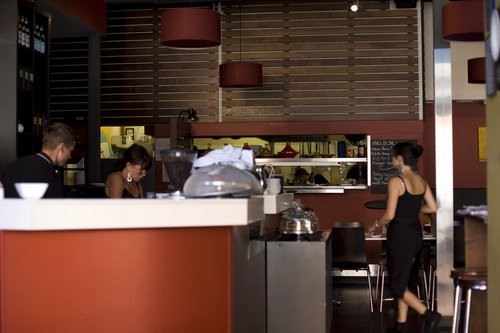 3-5 Kurrawyba Ave
Terrigal NSW
The extra long Easter break seems to have given everyone the opportunity to take some time for a well deserved break.  Is seems a little relaxing and socializing is on everyone's agenda at the moment.  We are catching up with family at the central coast and took advantage of the opportunity to try a Tapas Restaurant I've had my eye on for a while. It is always busy and I was lucky enough to reserve the last table.  It seems I wasn't the only one wanting a little sangria and Tapas to kick off the holiday.
The atmosphere is busy, modern and friendly and we were looked after well by the waiter.  Naturally we started with a jug of Sangria while we made our way through the delicious sounding menu.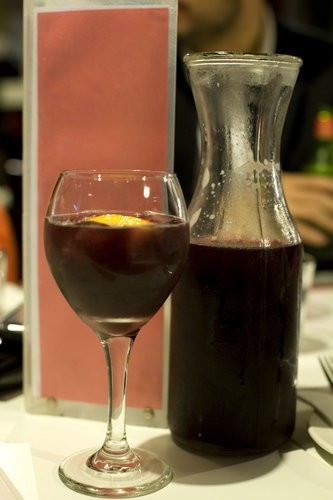 It is always difficult to know how many Tapas dishes to order so we asked the advice of the waiter; he suggested we should order three Tapas dishes per person to share between the four of us.
The Sangria arrived and I was pleased to taste the extra hit of spice which had been added to the wine and fruit. It really gave the Sangria an authentic spicy flavour.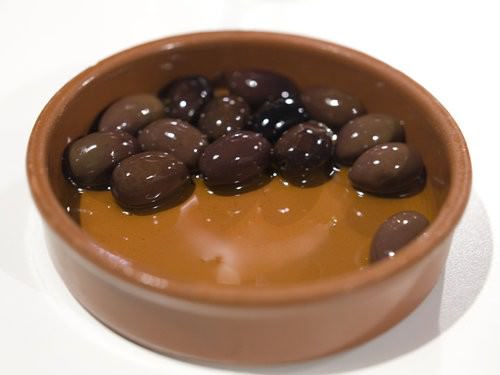 We each chose our dishes, which started appearing almost immediately. First up were the Rosemary & Chilli Marinated Olives ($6.60) and the Hommus with warmed Pita bread ($6.60)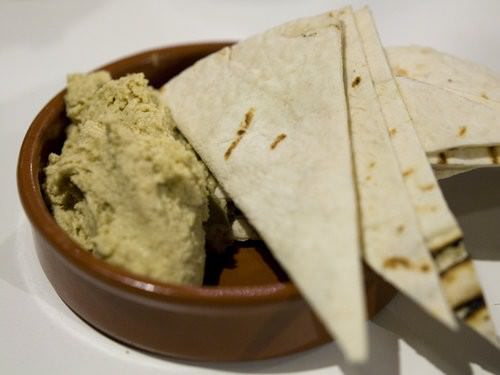 Tapas are always a great choice for socializing with friends.  I love sharing food anyway as I always like to taste everything on the table so naturally Tapas is a good option for me.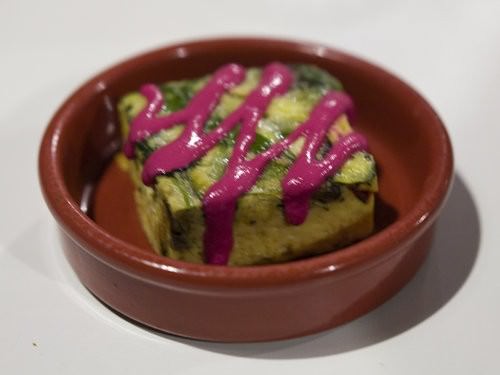 Next to arrive at the table was the Vegetable Frittata with Beetroot Labneh ($7.70 1 small square).  The frittata was so light and creamy and very well suited to the tang of the beetroot labneh.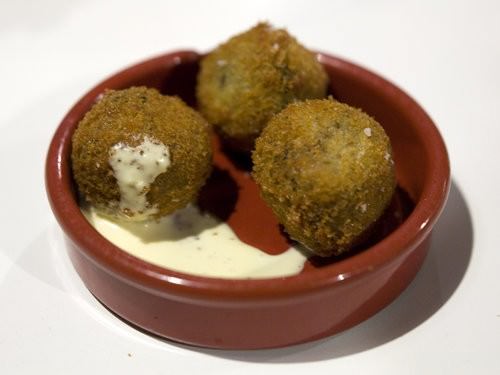 One of my favourite Tapas is always the Arancini so I was pleased when Michelle chose this dish. It was described as a Mushroom & Haloumi Arancini and was served with Aoili. ($8.50 3 small pcs) I love the crispy outer casing and the creamy rice filling of these delicious little balls of flavour and these were no exception. The Aioli finished them off nicely although it was a little awkward to share 3 small pieces between four adults. It would help if the number of pieces in each dish were the same.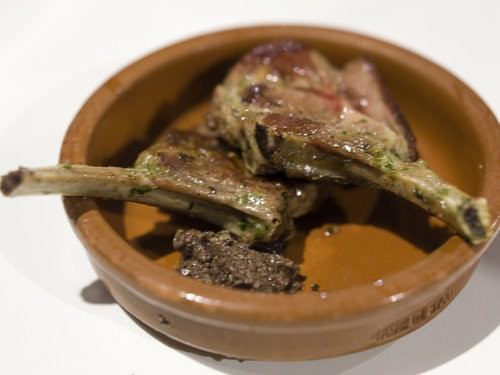 The lamb cutlets with Olive Tapenade ($11.00 for 2 cutlets) arrived and we were all still very hungry, the dishes had been delicious and we were looking forward to more. We divided the two cutlets by four and I couldn't help wishing we had known there would only be two per serve.  This would have at least given us the option to order two serves, although at $22.00 for four cutlets it is probably a little steep anyway.
The cutlets were however deliciously moist and flavoursome and I am rather partial to olive tapenade so I enjoyed the dish, albeit only a small mouthful.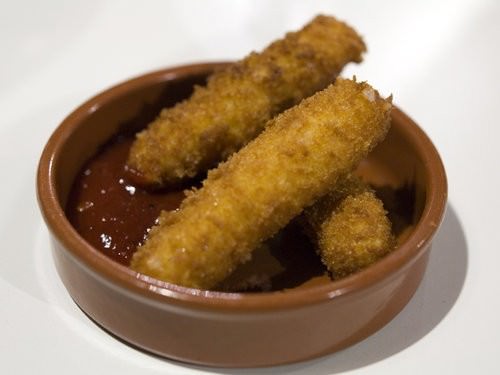 I feel that you can never go wrong with crumbed deep fried cheese, and happily our Crumbed Manchego sticks with Capsicum Jam ($8.50 for 3 pieces) were the next to arrive. These were as gorgeously creamy and delicious as you would imagine from gooey warmed cheese coated in crisp breadcrumbs. The capsicum Jam was the perfect accompaniment cutting through the richness.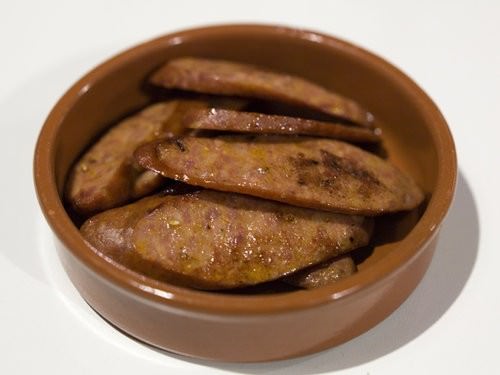 We made short work of the Barossa Valley Chorizo ($9.40), it was served grilled with no accompaniments but chorizo is a must when indulging in little bites with friends and this particular sausage was a nice blend of spicy and smoky.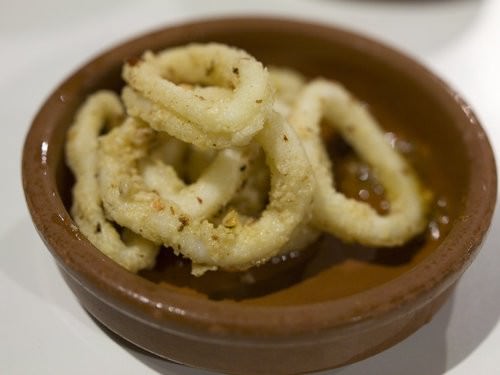 I had ordered the Salt & Chilli Squid with Mojo ($9.40) because a girl can never have too much Mojo! The calamari was coated in a delicious thin salt and chilli tempura and served with a spicy Harissa paste. It was an absolutely magic combination which we all enjoyed.
I usually try to steer clear of blatantly fatty foods but I couldn't resist ordering the Grilled Pork Belly with Harissa Paste ($9.40 for 4 pieces). I justified choosing the dish by promising myself I would do a little extra exercise tomorrow.  These little babies were delicious.  They just melted in my mouth and were absolute, artery clogging perfection. I enjoyed every second of our brief encounter. Unfortunately it seems to have been consumed a little too quickly and I missed getting a photo!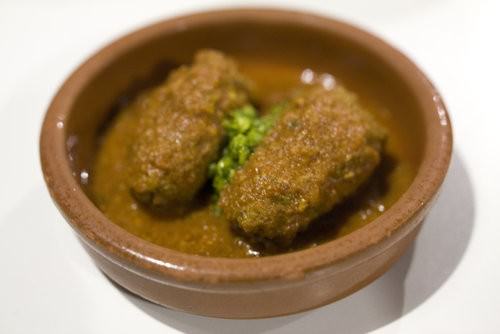 The Spanish Meatballs with Chermoula ($9.40 for 2 pieces) were the next dish to be divvied up. These were a tasty homestyle meatball in a tomato based sauce which had a hint of cumin and allspice to give it a lovely lift.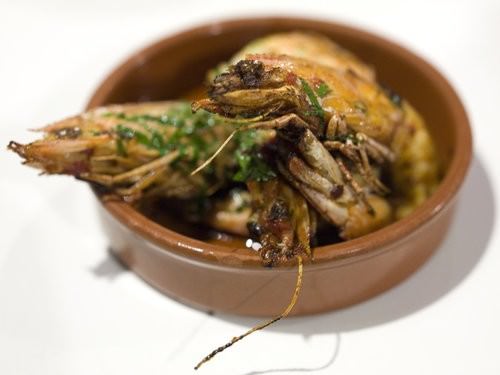 At this point in the meal I was concerned that I was still quite ravenous.  We had just been served our Garlic & Chilli Prawns ($11.00 for 3 pieces) but I feared that once we worked out how to stretch these between four hungry adults we would still be left wanting.
I quickly perused the menu and added the BBQ Duck Pancakes with finely sliced vegetables and Chilli Tomato Jam ($9.40 1 mini spring roll cut in two) I hoped this dish would be a little more substantial.  The flavour of the BBQ duck was superb, it had a lovely light Asian feel although I think we may have missed the Chilli Jam. The pancake was more like a crispy mini spring roll and the filling was so moist and delicious.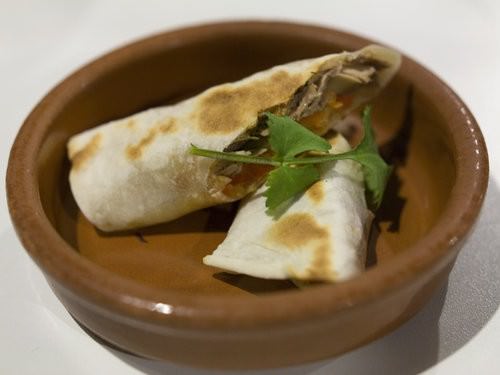 I really don't like writing a review which isn't completely glowing, especially when I have thoroughly enjoyed the meal, the atmosphere and the service. I do have to say, after all those dishes I was still quite hungry.  At the end of the meal I decided that I probably wouldn't need to engage in any exercise for my evening's consumption.  Although the dishes were rich there was barely a morsel in each serve, so not only would it not harm me, I still felt I needed something further to eat.
I understand that Tapas is supposed to be tiny servings to share but these were a little too miniscule. Also not knowing whether 1,2,3,or 4 pieces were going to arrive per dish made ordering for everyone a little difficult.
As we were leaving we noticed two desserts heading for a lucky recipient. The first was the Chocolate Chilli Cake with a web of toffee and gorgeous homemade Ice-cream.  The second was a delicious Panacotta with berries. Both of these dessert were presented amazingly and I was almost tempted to sit back down for dessert, but our party was already heading for the door so I followed along behind.  The dessert were priced between $11.00- $13.00 and were absolutely stunning.
Coastal Bistro is open 7 days per week for breakfast, lunch and dinner. For reservations please call 02 4385 3100. For more details www.coastalbistro.com.au