Last year the family and I set off of on a driving holiday throughout New Zealand. We started in Auckland, then flew to Christchurch and spent the next few weeks driving around Christchurch and the surrounding areas. It was an amazing experience, and I am embarrassed to say I have shared very little with readers to date.  Here is a snippet of some of the best Kiwi eats of the trip.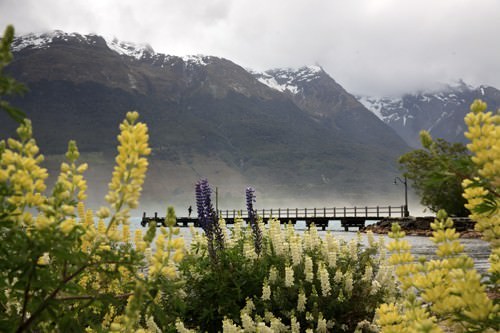 Christchurch's Best Kiwi Eats
Every country and culture has its own specialty dishes that surprise and tantalise the tastebuds. Needless to say, New Zealand is up there with the best of them. The following is a guide to five of Christchurch's top Kiwi eats, with information on where to source them if you're holidaying in and around Christchurch.  Christchurch is a great spot for seafood due to its coastal location, and a central point for fresh food deliveries from all over the South Island. You can't consider yourself a truly experienced Kiwi traveler unless you've tackled some of the suggestions below!
Marlborough Green Lipped Mussels
These green gems of goodness can grow up to 240 mm long and have handfuls of health benefits as well as being exceptionally tasty, containing necessary omega-3s and being packed with protein. Mussel farming makes up the majority of the country's seafood industry, with over 550 farms nationwide that export to over 50 countries across the world. Although nothing beats the experience of sampling them fresh from the mussel farm, paired with your favourite brand of crisp Marlborough sauvion blanc, the best place to catch them in Christchurch is Pomeroy's, the iconic family-owned pub renowned for its comfortable atmosphere, great restaurant and a wide range of boutique beers on tap.
Paua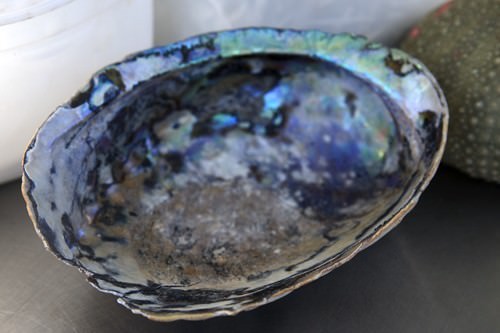 If you have some extra time in New Zealand you can do what we did and hire a car. Take a drive up the beautiful East Coast to the quaint seaside town of Kaikoura where you will have the opportunity to gorge on fresh Paua. Somewhat of an acquired taste, "Paua" is a type of marine snail (Abalone) only found in New Zealand and has been enjoyed by people since this country was settled. Due to their relatively stagnant lifestyle, Paua are easy to catch and make a particularly lucrative contribution to the New Zealand export market, particularly for Asian markets like China. One of the best places to eat Paua is at the Maori restaurant Paua Barn Cafe & Bar in Kaikoura.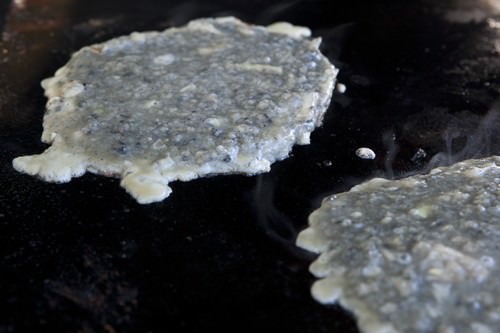 Here you can sit in the large outdoor dining area with Polynesia-inspired décor and feast on a platter of Paua while overlooking the beautiful mountains. You still have the pleasure, if you wish, of booking a park-side Christchurch hotel, while managing to squeeze in some seaside action around the same time. If you want something a bit more intimate, there's a hotel that comes highly recommended, The Chateau on the Park.
Bluff Oysters
Renowned as being the most flavoursome of their kind in the world, people flock from all over the globe for the opening of the Bluff oyster season, which kicks off in March and runs until June/July, depending on when quotas are reached. Grown slowly in the pure, clear waters of the Foveaux Strait, these fat, juicy morsels top the fantasy list of most fresh seafood fans. If you can't make the crazy cool opening-of-the-season festival down South, Christchurch is probably the second best place to source these beauties, with many of the restaurants adding special Oyster dishes over the Autumn/Winter months. Vinnie's Restaurant and Rotherhams are two of the best places to get your fix — without having to pay an exorbitant price.
New Zealand Hangi
You can't visit New Zealand without the pleasure of experiencing a real Maori Hāngi. This special tradition has been passed down through many generations, evidence exists that Hāngi has been held in the Otago Peninsula from as early as 1280 by early Polynesian settlers.
For those who may not have had the chance to experience this rich dining experience in an authentic capacity as part of a celebration or special occasion, Willowbank Wildlife Reserve in Christchurch is now the proud home of Ko Tane, the South Island's only Maori Cultural Performance and Hangi experience. Over the course of a lunch or evening, visitors will be treated to a four-course, traditional hangi feast of slow-cooked veggies and meat, while being entertained by haka performances and poi dances.
West Coast Whitebait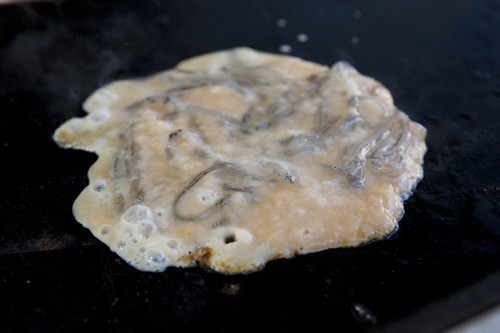 The pride of the coast, West Coast Whitebait season occurs from 1st September to 14th November and people flock to Greymouth, Hokitika and its surrounds from all over the country to try and catch their fill of this translucent treat. Christchurch also benefits, as it is one of the main places in the country the oversupply ends up. An amount of Canterbury pubs will put on various fritter and sandwich meals during this time and you can also get your hands on a bag from various roadside stalls.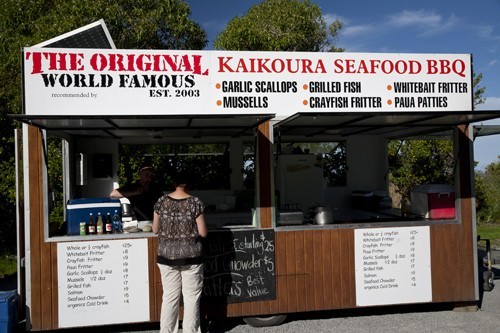 Seafood Chowder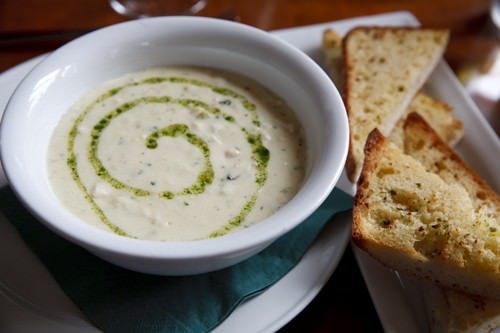 Whilst driving around the New Zealand coastal towns hubby must have eaten his body weight in this delicious hearty seafood soup. He tried seafood chowder our of seaside caravans, restaurants and cafes but his favourite was found at a restaurant in Kaikoura called White Morph Restaurant. This chowder has become the Seafood chowder that all others are measured by in Mr GG's eyes.
How many of these Unique Kiwi foods have you tried? New Zealand may be just a stones through from Australia but there is so many different food and culture to be enjoyed. Oh, and I love the relaxed pace of the Kiwi's.