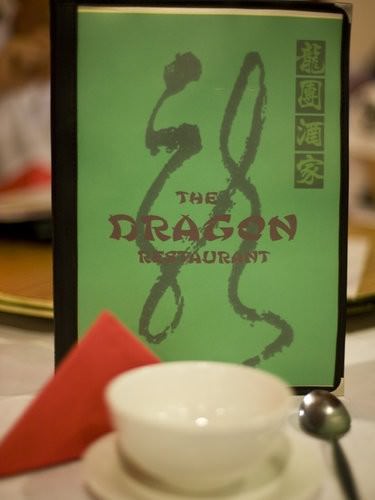 We have just said farewell to Mana, our Japanese student.  She is returning home to her family after spending three months living with us, in Australia.  It is very sad, and there have been tears, but it has also been a very rewarding and enriching experience for our whole family.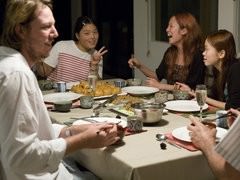 For three months we have been part of an extended Japanese family. We have hosted Mana, and also opened our house to her friends. Mayumi is the most outgoing in the group, she has chase the "little ones" around the house until both her and the children have been worn out. Tomo and Mana spent a day in the kitchen with me showing me how to make some traditional dishes, Chawan Mushi and Suki-yaki.  Naho is the quietest of the friends but she always joins in when the "family" gets together.
For our last meal together we decided on a Chinese at "The Dragon Restaurant" We were joined for dinner by the iFamily.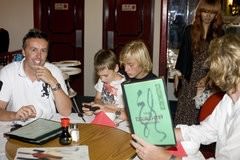 The Dragon Restaurant has been open in Coffs Harbour since the early 1980's.  It hasn't had a facelift since then but it is "cute" in its retro Chinese appearance, and the meals are both generous and delicious.
There are no real surprises on the menu, just all the regular dishes.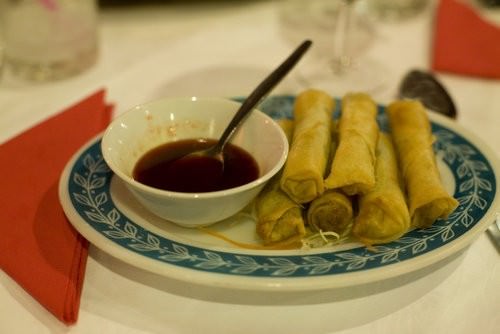 We had starters of short soup, sang chow bow, and mini spring rolls which turned up piping hot almost before we finished ordering!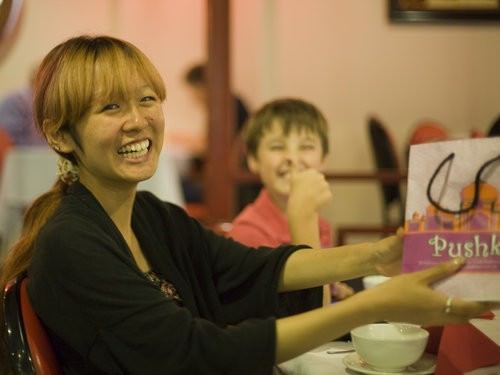 We surprised Mana with a gift.  She is a fan of the "Red Hot Chili Peppers" so we bought her a RHCP shirt, thankfully we were able to get it in XS!  Despite all the baking, homemade pizza and cooking Mana kept her tiny figure.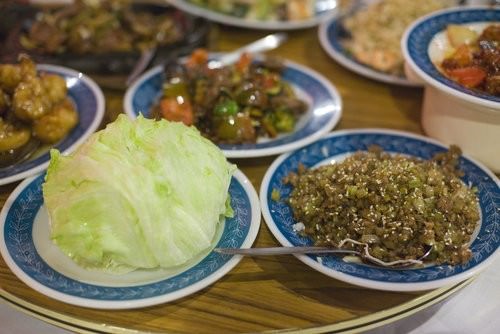 True to form the mains were served only a heartbeat after the starters.  We were all hungry so the "lazy Susan" in the centre of the table was getting a fair spin there for a while.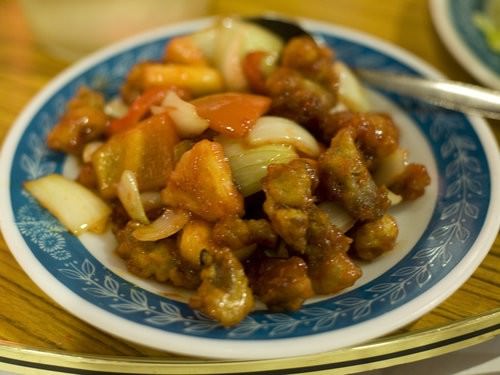 We had chosen, Special Fried Rice, Honey King Prawns, Mongolian Beef, Chicken Chow Mien, Garlic Beef with Vegetables and Sweet & Sour Pork. The meal was absolutely delicious, I couldn't choose which was the nicest dish on the table. They were all great in that sticky, oily garlicky way. We all left the table very satisfied, if not a little sad that this was our last meal with Mana.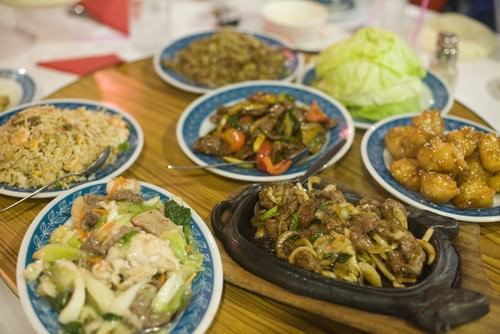 We will see you again Mana, Myumi, Naho, and Tomo, until then, keep practicing your English!
Dragon Chinese Restaurant
108 Grafton Street
Coffs Harbour 2450
(02) 6652 4187