Have you ever wondered how to have a cheap Bali holiday? I'm not talking about a backpacker experience here, I mean a cheap, luxurious Balinese getaway.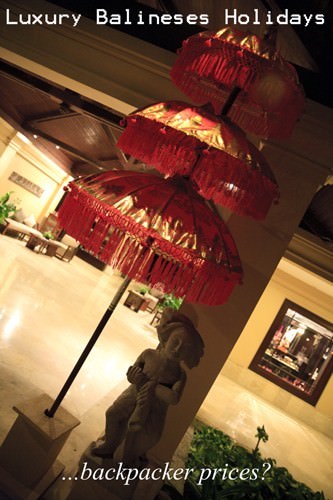 Maybe you've seen the cheap Bali accommodation offers on websites such as Groupon? These companies offer package deals which feature a very attractive premium style property, lots of inclusions, airport transfers, meals etc, at a ridiculously cheap price.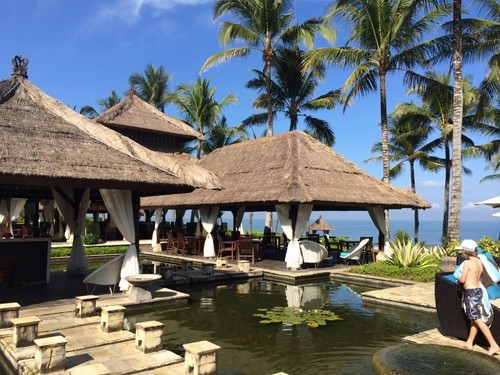 I have always been very sceptical of discount accommodation deals. My attitude has always been, "if it looks too good to be true, then it probably is too good to be true!" So in the past, I have given these types of offers a wide berth.
That was until a Groupons offer caught my attention. Advertised on my Facebook feed was an offer to stay at a 5 Star property in Bali. I know… the term "5 star property and cheap Bali holiday" doesn't usually go together.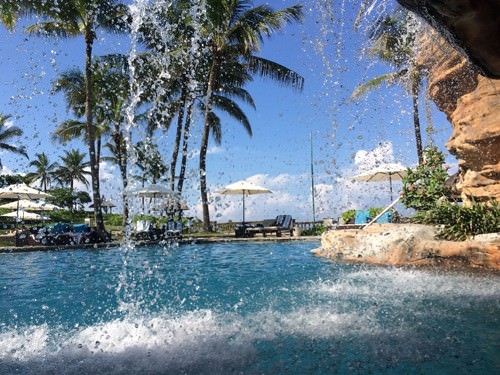 The deal was for 8 nights' accommodation (2 adults and up to 2 kids), daily buffet breakfast, 8 spa treatments, a romantic seafood dinner, airport transfers and a Balinese cooking class, all at a 5 star luxury property.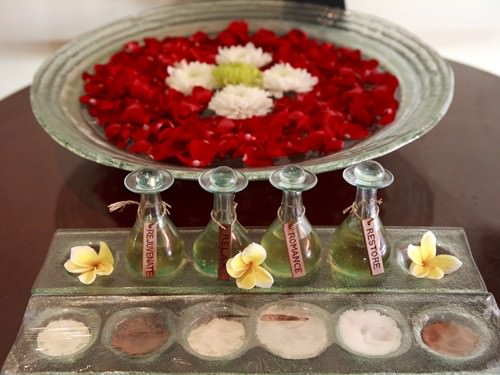 So what would you expect pay for this style of Bali accommodation offer? I am sure you wouldn't expect it to be a "cheap Bali holiday."
…but wait, there's more.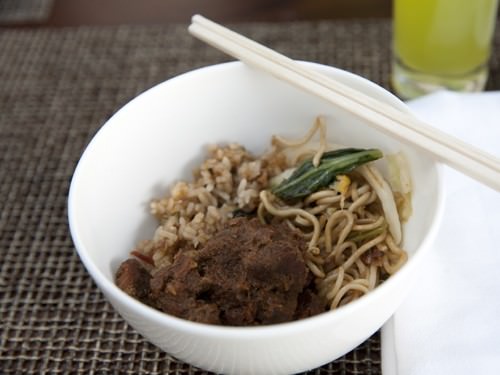 Also included in the Groupon accommodation offer were the following included extras
"Taste of Indonesia" two-course lunch for 2 people at the Golfer's Terrace Restaurant.
Afternoon Tea by the pool of Balinese Chicken Satay Sticks cooked over hot coals.
A sunset tour of the Tanah Lot Temple
Complimentary Shuttle bus
…and best of all FREE kids club!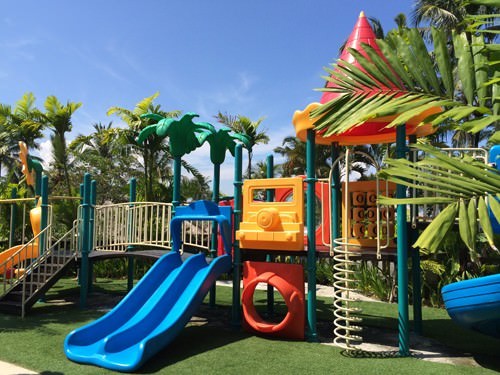 Would you be tempted by an offer like this? What would you expect to pay?
This five-star indulgence package was located at the Pan Pacific Nirwana Bali Resort and was offered at a cost of $1,399.  That's only $44 per person per night! What a bargain! Knowing Mr GG he will consume that at the buffet each morning 😉
Just have a quick look at the YouTube video below and tell me if you would be tempted.
My main concern was if I bought the deal I would not be able to get the dates I wanted.  This concern was put to rest by the booking guarantee in the agreement. The deal was even available in school holidays for a $30 p/n high season surcharge.
Lured by the thought of delicious Balinese food, a cooking class and daily spa treatments I took the plunge and purchased the deal.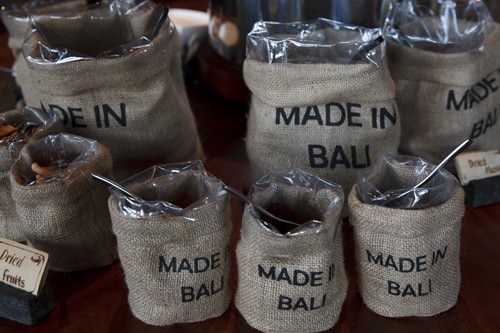 I didn't book the actual holiday dates for about two months after the initial deal purchase.  I contacted the hotel via email and was immediately given my first choice of dates.  I had nominated the second week of the Easter school holidays.
With our holiday accommodation package booked and paid for all that was left to do was sit back and wait for some bargain flights to top off our cheap Bali holiday package.
Each week my inbox is filled with flight offers from Scoot Airlines, Jetstar, Expedia and Qantas. Periodically I check the newsletters to see if something tickles my fancy. I knew that eventually Bali would be advertised for $500 return p/p.
Sure enough, a Jetstar newsletter arrived advertising Bali flight for $539 return. (Update 03/2017 – Groupon now offering bundled Flights and Accommodation)  Best of all, my dates were available.Without a seconds hesitation, we locked in the flights and a cheap Bali holiday was a reality.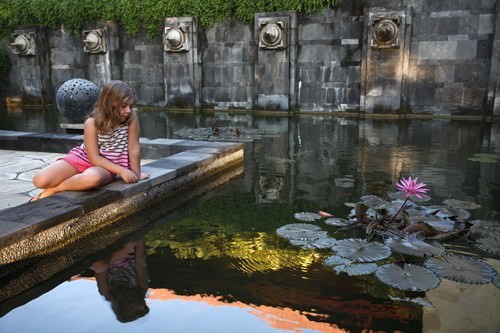 So there you have it. A cheap Bali holiday!  The total cost for 8 nights,  just $3,555 for 4 people.
What can you do to secure your own piece of tropical island paradise??? Simply subscribe to the Groupon newsletter or browse the travel offers periodically on the websites.
How did our Bali accommodation offer at Pan Pacific Nirwana Bali turn out? Check out the resort review.