Hello and kumusta (how are you) GG readers!
After a gratifying Latin American dinner at Cocina Juan, my friends and I decided to go for coffee. At that juncture we wanted something simple yet distinctive. Fortunately just a few blocks away from Cocina Juan was a cute and quaint cafe. Caffera, as it is smartly named, is said to be the Philippines' first photography-themed cafe. This is one amongst the whole stretch of food finds along the much talked about Maginhawa "Eat" Street.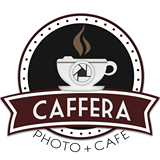 Caffera only opened in September of this year. It was the brainchild of college student-friends at the University of Santo Tomas in Manila.  Now, the themed cafe is slowly gaining popularity amongst coffee and photography aficionados like my partner here, Julie :). The place did not have a mammoth of a space. It is the friendly, juvenile and refreshing atmosphere that made us find the place interesting.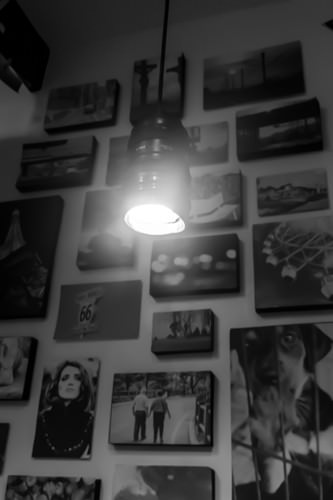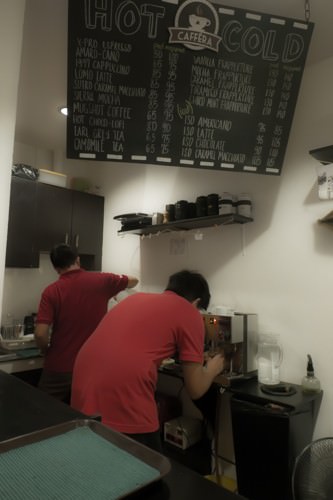 I had the Chocolate Mint Frapperture which was served in a huge camera lens mug. The price was bordering that of Starbucks'. I thought it was a tad sweet for my palate. But I didn't really mind. One, I was so happy it was named "frapperture" – a portmanteau of "frappe" and camera "aperture". Two, I had loaded myself with meat and chimichurri at Cocina Juan I needed a sweet fix to match it with.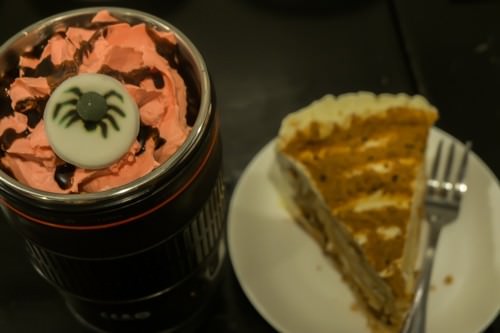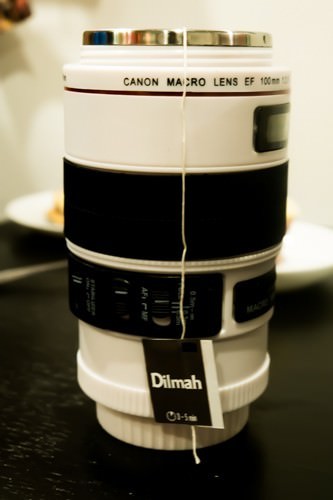 It was the week before Halloween so the likable camera-themed interior was swathed with creepy, crawly fun stuff…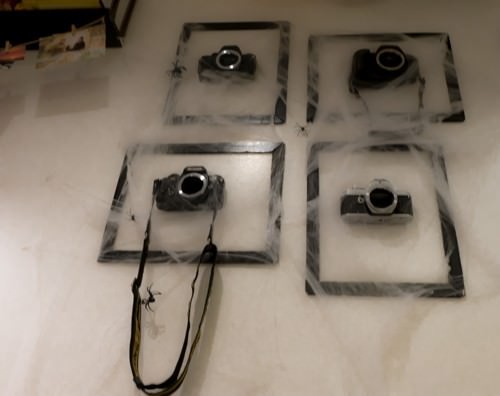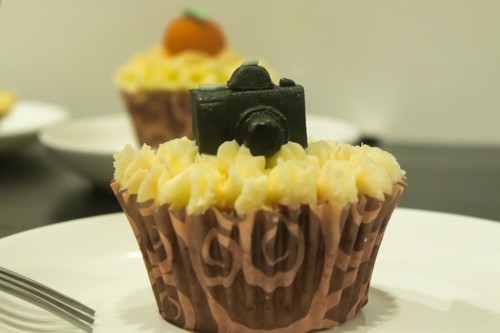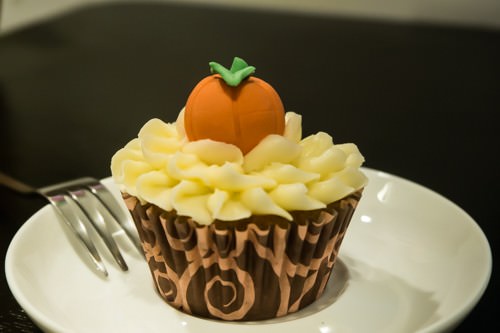 …and the week of my birthday which the staff learned from my frolicking girlfriends. In just about a few minutes I was served the best drink of the night. On the house!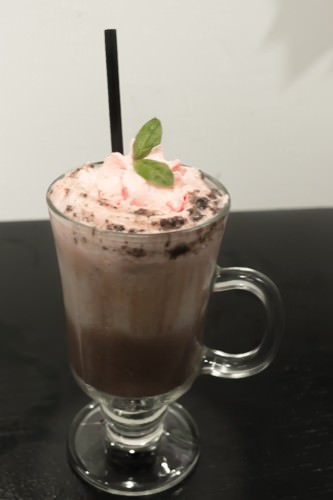 The Cherry Choco Iced Latte was to be introduced in a few weeks. The staff launched an impromptu pilot with me as sort of the guinea pig. Well, it didn't disappoint. It had a cool, soothing, bittersweet blend of the cocoa and flavour of cherry. This time there was no overpowering. The level of sweetness was right up my alley.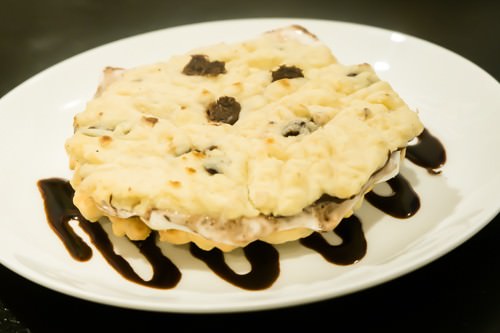 I also enjoyed their S'mores cookie with the gooey melted marshmallow in the middle. Uh, I could have three of these in a row!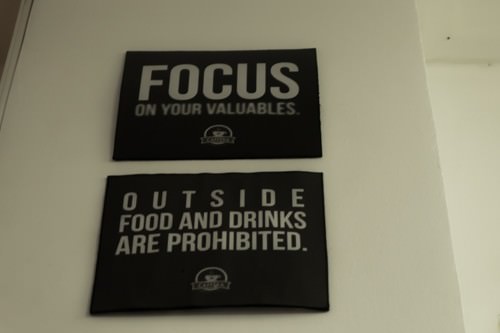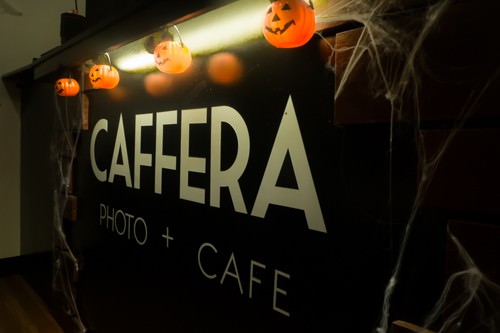 Despite the limited space, I loved the concept. I was also impressed by the consistency of the theme. As a fledgling this cafe has a great potential in attracting the young, middle-aged and mature groups. There's still room for improvement in terms of taste and offerings. I would recommend this to students and young-at-hearts who want a themed cafe experience that's relaxed, promising and innovative.
Plus, if it's on Maginhawa "Eat" Street, it must be interesting ;).
Caffera on Maginhawa St
2/F Dona Zenona Suites
54 Maginhawa St. cor. Mahusay
UP Village, Quezon City,
Philippines