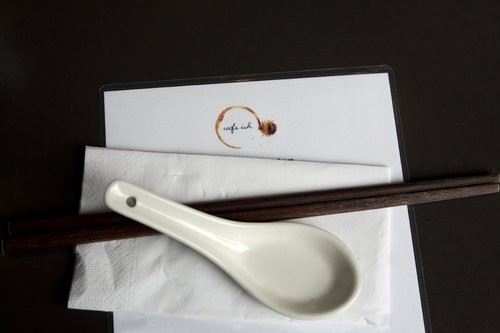 82 Campbell Street
Surry Hills NSW 2010
Tucked away in a quiet little street in Surry Hills is the very quaint Cafe ish.  I had this one marked on my list for dinner next time I was in Sydney.  Unfortunately due to time constraints I had to make do with a lunch, (it was a very rushed trip!)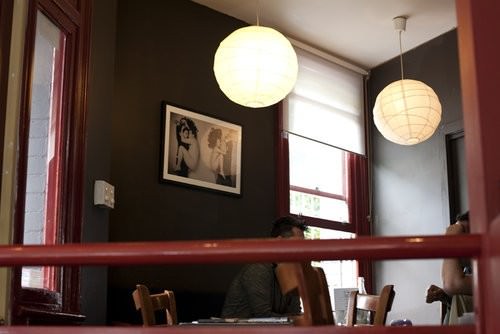 Word travels when someone is doing something a little different. I had been talking to Clayton, chef at The Jaaning Tree, Nambucca and he mentioned that Cafe ish is incorporating some native bush foods into a modern Japanese influenced menu. It sounded like a very interesting proposition, and one which tweaked my curiosity.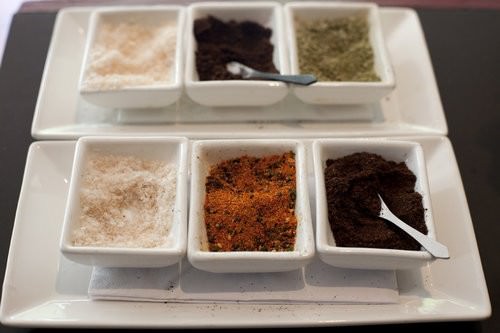 The flavours of Australian Native produce always interests me. I have Aniseed and Lemon Myrtle trees growing, I love the flavour of Midjum Berries and I cook regularly with Lilli Pilli. Clayton also introduced me to the Dorrigo Pepperberry at his restaurant, so I was very interested to see what Cafe ish was doing with our bush foods.
Cafe ish is a very busy little lunch spot, and had a mix of office staff buying there take away wraps and residents enjoying a relaxed lunch. The staff were friendly and attentive and the cafe itself had a homey, local feeling.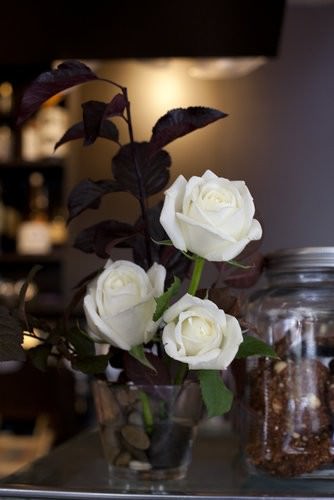 I was dining with my brother who is a very particular/peculiar vegetarian who also doesn't eat shallot, garlic or onion.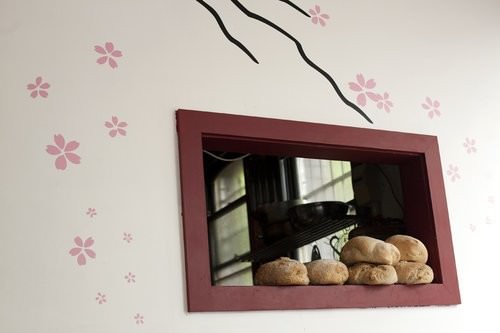 I have had a rather extended unhealthy period of eating recently, so instead of going for my usually double shot cappuccino I decided to give my body a treat and chose a fresh juice of apple, orange and ginger.  I knew I had chosen well when it arrived because from the first mouthful it felt like just the vitamin burst I needed.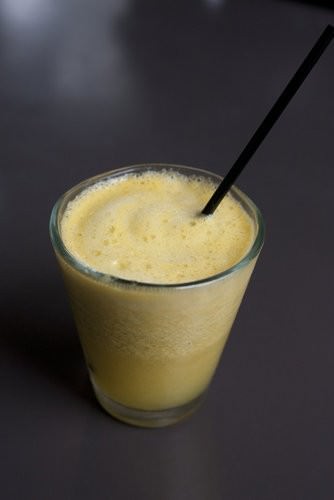 For lunch I ordered the Japanese Tasmanian Salmon Set which was served with rice and miso soup. The salmon had been cooked in a miso and wattle seed teriyaki sauce which was a lot sweeter than teriyaki sauces I have had previously but it was absolutely delicious. The salmon was moist and tender, but I should have thought to ask for it to left still pink in the middle, as I love rare salmon.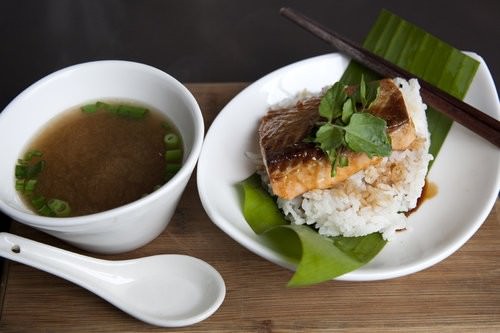 "The Higher Being" aka my brother chose a vine ripened tomato salad with tofu, mizuna, crisp nori strips and macadamia. The salad was served with a bread which was also made in house. The dish was absolutely delicious; the macadamia nuts tasted as if they had be roasted in honey. The dressing was soy based and was gorgeously garlicky, and not the least bit oily, just the way I love my dressings. The Higher Being added a side of avocado to the salad which gave the dish a nice creamy component.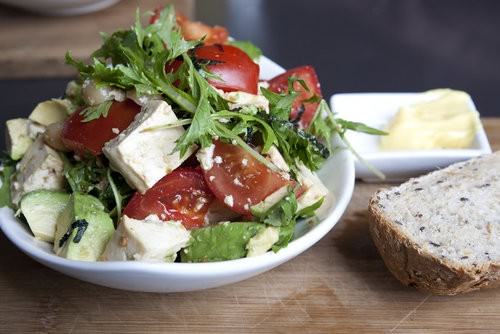 We were both very satisfied at the end of our lunch. We had eaten a gorgeous meal each, which was full of flavour, fresh and healthy.  I will however, still need to come back in the evening as I do enjoy crocodile and kangaroo, and I can't wait to see what the chef is doing with these meats. Cafe ish also operates as an izakaya of a night, and is fully licensed with one of Sydney largest and diverse sake selection.  I am a big fan of Japanese beer so I was really pleased to note that they also have a range on tap.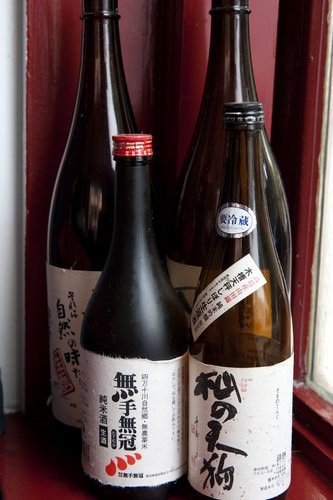 Cafe ish is open every day for breakfast & lunch 7 days, and for dinner from 3.00pm – 10.00pm Thursday to Saturday.