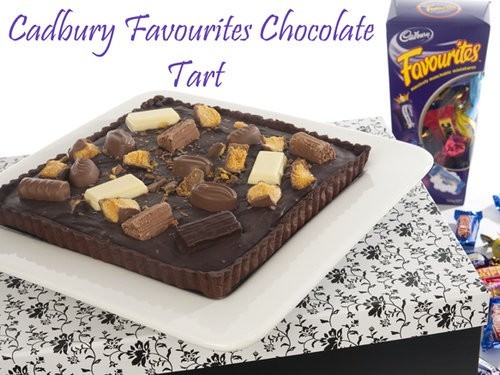 The only thing better than a Friday afternoon, is knowing that the next Friday afternoon signals the beginning of a long weekend! Here we are getting ready to celebrate the Queens birthday weekend and I am cooking for a few different gatherings with friends. The first occasion is a day/night Bonfire on Saturday and the second a BBQ with friends on the Sunday.  I am wondering, ahead of all the social gatherings of the long weekend if we have all seen the Cadburys etiquette advertisement?
The, what to bring when your host says"don't bring anything" I have to say, the bloke in the ad might as well be my hubby. "Bring nothing… cool" he says, and then he gets "the glare" from his wife. "We have to bring something!"
Every girl knows, as a guest, you never show up empty handed.
So what is this etiquette? Why do we have etiquette? Is etiquette out of date in today's society?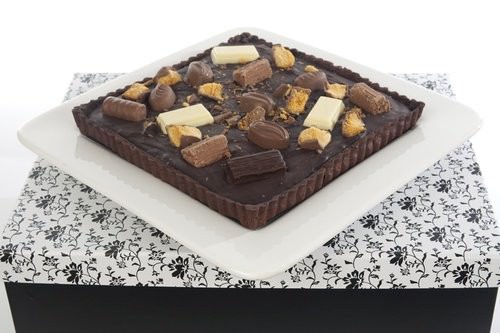 I borrowed my grandmother's 1939 edition of "The Ladies Handbook" and a copy of "A Manual of Etiquette" and did a little research. It seems that etiquette allows a young lady to understand what is expected of them in each social situation.  This will naturally then save that young lady from social embarrassment and cement her place in society.
So why would a host say "bring nothing?"  Is it a spiteful trap of the host? Edwardian etiquette says…
A host should try to make a guests  visit as agreeable as possible, but without any apparent effort; so that they may not think that you are putting yourself out of the way to afford them pleasures in which you do not often indulge. It is your duty to endeavor to make the time pass pleasantly, but if your visitors perceive that you are altering the daily tenor of your life on their account, it will detract greatly from their happiness.
In other words the host says don't bring anything because they don't want you to feel the event is a burden to them.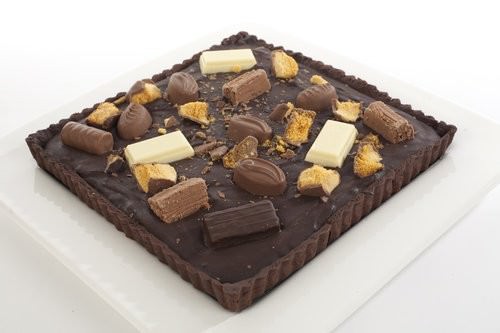 So it seems that etiquette is still alive and well in our society, and perhaps the rules have not changed very much at all.
Does etiquette then require anything of the guest? Should you actually bring nothing?
Cadbury's have hit the nail on the head when it comes to giving chocolates to your host. A gracious guest will give a gift to the host. Chocolates are the ideal gift because they are not personal; they can be saved and enjoyed later by the host or shared after the meal is complete.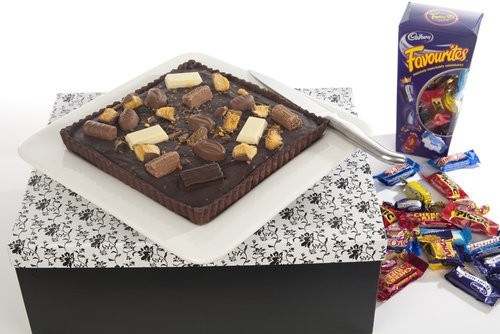 If you were to bring a dessert this may imply that you don't think your host can manage the occasion without your assistance. Or that what is provided isn't to your standard. Hence, the amusing antidote on the television commercial, the guest brings a whole animal carcass to "chuck on the barby."
In my research I have enjoyed reading the quaint sentiments from the past such as;
"the aim of a lady is to be gracious, and not to call undue attention to herself."
Perhaps that is why turning up at a BBQ with a towering Croquembouche is bad manners unless it has been specifically requested.
It has surprised me that not too much has changed in etiquette over the last hundred years. While we may not be as stiff and formal as our predecessors the "rules" have remained pretty much the same in polite company.
This weekend I have been asked to bring a plate to share for the bonfire, it seemed that savoury dishes were well covered so in light of this amusing Cadbury's advertisement I have decided to do a Cadburys Favourites Dessert.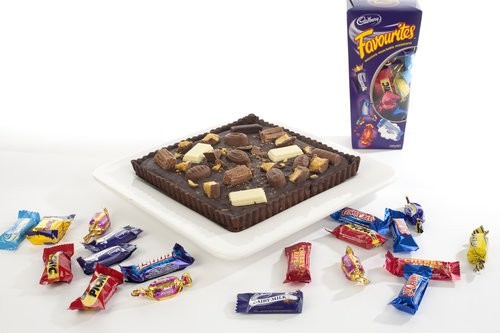 Ingredients:
Pastry
200gm Flour
50gm Cocoa Powder
125gm Butter
50gm Icing sugar
Iced water
Filling
400gm dark Cadbury chocolate
300ml pouring cream
3 egg yolks
Decoration
Cadbury Favourites chocolates
Method:
Combine the flour, cocoa, icing sugar and butter in a food processor until the mixture looks like fine bread crumbs. Add just enough water to cause the pastry to ball. Wrap the pastry in plastic wrap and refrigerate for 30 mins.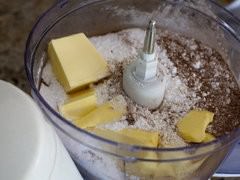 Roll the pastry out between two sheets of plastic wrap.
Line a fluted flan tin with the pastry.
Bake the pastry blind for 15mins on 180 degrees. Remove the beans and bake for a further 5 mins.
Allow pastry to cool.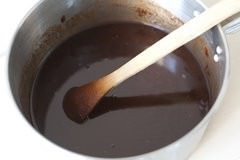 In a saucepan combine the cream and chocolate over a low heat until the chocolate is melted.  Allow the mixture to cool.  Beat the three egg yolks through the chocolate mixture until it is smooth.
Pour chocolate into the tart and then decorate with Cadbury Favourites chocolates.
Refrigerate until the tart is required, serve at room temperature.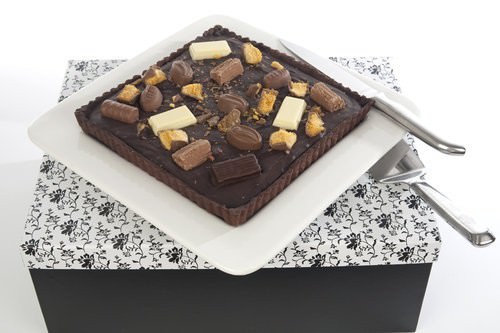 I have enjoyed taking a bit of a look backwards through history and I wanted to add one last parting word I found in the Ladies Handbook on "the making of a successful marriage":
Marriage is a dual life: and life, we rightly say is what we make it. How can this double life be successful? How may this blending of two lives be made a blessing to both?  It is important that married life begins well. The husband shall soon discover his wife is not an angel, and for this fact he should be grateful. The wife will have to her revealed a mortal man, both shall have their weakness and faults. No one person can be perfect.
No doubt the foundation of a happy home lies very largely in the kitchen. A well cooked dinner gives cheer and comfort to all who partake.  The husband will leave the home with reluctance and will return after the days toil has ended with naught but thoughts of quietness and peace.
So readers, please tell me what are your thoughts on etiquette and the manners of years gone by?