Hello, Sunshine!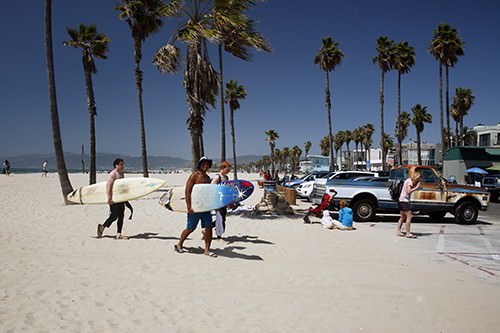 After just finishing the Mexican leg of the journey you might have thought we would have had our fill of Mexican food. Nope… not even close.
We arrived back in America and headed straight for our second home, Venice Beach to satisfy our craving for more Mexican food.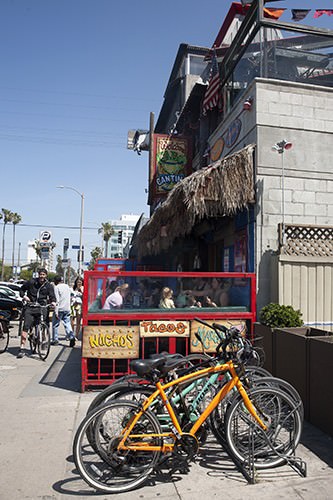 Cabo Cantina in Venice Beach is one of those places you can't help but notice! The red railings, brightly coloured signs and grass thatched roof makes it stand out from the other cafes and restaurants along the street.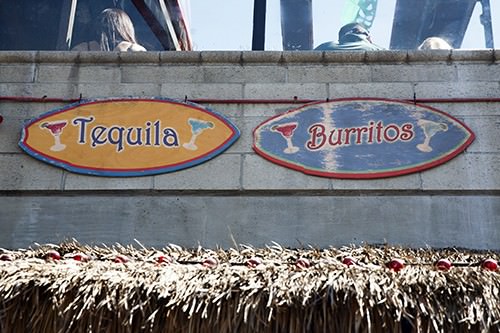 The place has a huge "presence" before you even take a look inside. The vibrant atmosphere continues inside with large screen Tv's showing sports, music and an electric range of furniture and design styles.
Two large groups of people were enjoying an afternoon of Margherita's and beer, and there were plenty of tables with couples grabbing a bite to eat.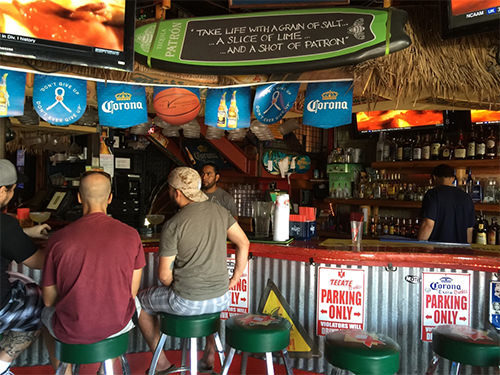 I was pretty confident we had made an excellent choice, so we went back out the front to snag the last bench seat in the sun.
I quickly made myself comfortable, soaking up the rays and more of the Venice Beach atmosphere.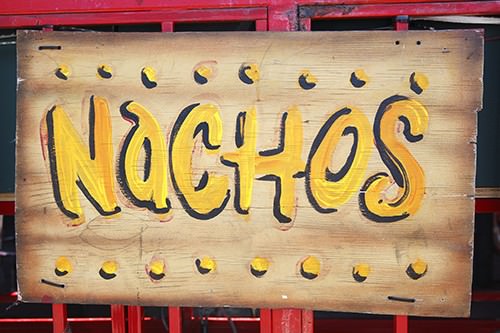 While we looked over the menu, Brett showed me a sign advertising the beer of the month for just $2.75 a bottle, not bad.
Then I saw a Margherita delivered to the table next to us, I promise, the glass was as big as my head!
It even came out with two straws in it!  WOW! I just didn't know if I could manage anything that big!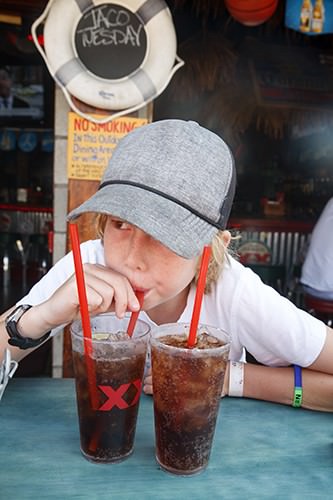 Maybe I'm weak, but I decided against drinking a bucket full of Margarita for lunch.  Instead, we all ordered sodas.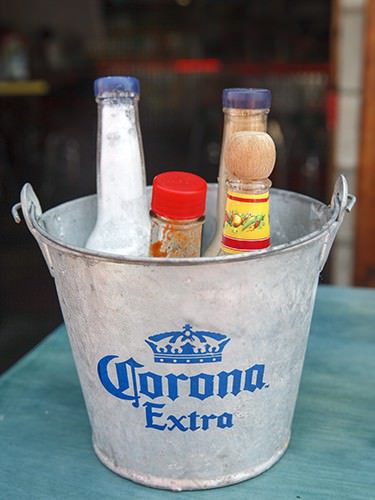 I didn't even need to ask the kids what they wanted to eat. The only item on their radar was the Nachos. At Cabo Cantina they do a Muchos Nacho's with moist pulled steak, it was monumental!
The dish included a mountain of homemade tortilla chips, the choice of slow cooked pulled beef or chicken, black beans, refried beans, tomato, onion, cheese and jalapeño served with guacamole and sour cream. Delicious!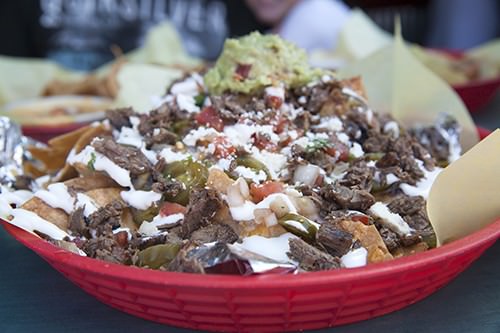 Given that the children always choose something predictable Brett & I decided we would select some items we don't see in Australia.
The Boneless Buffalo Diablo Wings were calling our name. These chicken wings were breaded and deep fried then smothered in the hot and spicy Diablo sauce.
The sauce soaked into the chicken coating creating a mouth-watering combination of fried, spicy goodness.
The dish came with ranch dressing and celery, but I didn't need anything except the chicken, it was perfect.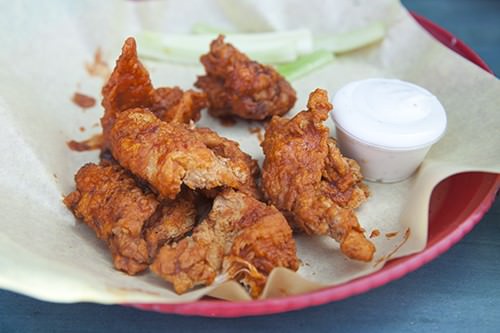 Throughout our meal, I watch as one after another of the huge Margherita's were sent to the tables around us. I
t was a big temptation, but I knew if I finished one I just might not ever move from the table.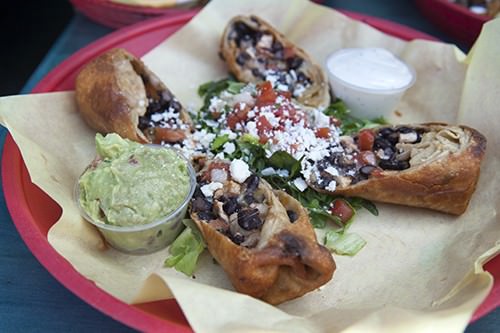 The next item ordered were the Sunset Rolls.  I had seen them on another table and couldn't resist ordering them.
Described on the menu as four crispy flour tortilla filled with chicken, black bean, cheese, Pico de gallo and jalapeños.
I'm so pleased we ordered these! The tortillas were filled, and deep-fried to create a crunchy tasty sensation.
We smothered the rolls in guacamole and ranch dressing and munched in silence.
I couldn't help wonder how we were going to live without these food items in our lives when we returned home.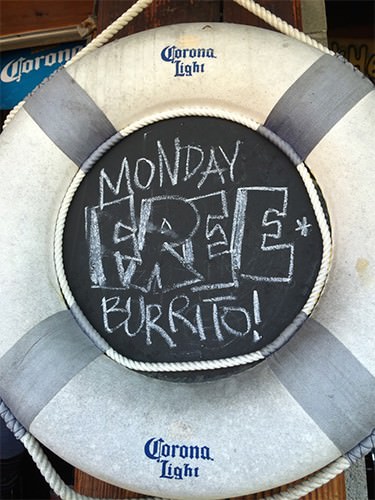 It wasn't Monday, so I'm not sure how you claim your free burrito. I also noticed the tacos are half-price on Taco Tuesday, and Cabo Cantina has a Happy Hour serving two drinks for the price of 1 between 4 pm – 8 pm every night!
WOW!
We didn't need any more food, but as usual, I over ordered.  I have a soft spot for Quesa Dip so I couldn't leave without trying it at Cabo Cantina.
I had chosen the hot roasted tomato salsa and the Quesa (cheesed) topped with onion, tomato and cilantro served with more homemade tortilla chips.
The dips were fabulous, the salsa had a nice kick of heat, and the cheese dip was so cheesy and creamy.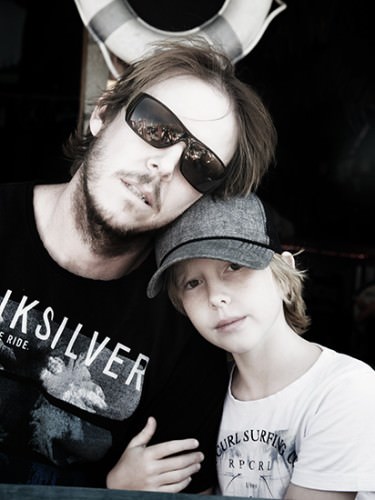 After eating we were feeling lazy and very comfortable. I would have happily stayed on until dinner watching the passerby's in the street but the kids had other ideas.
We paid the bill and were surprised when the total came to just $US49, definitely a bargain, and another of the best meals we have had in America.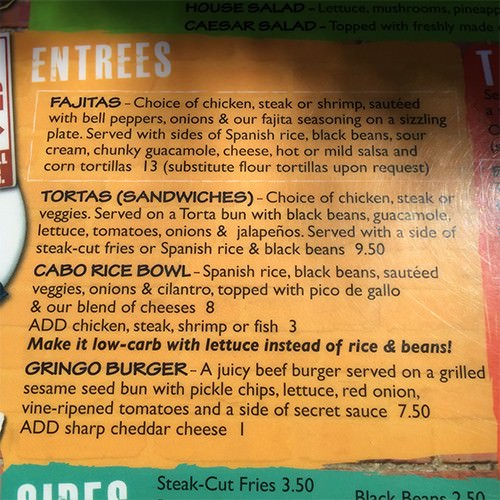 I have included a few pages of the Cabo Cantina Menu.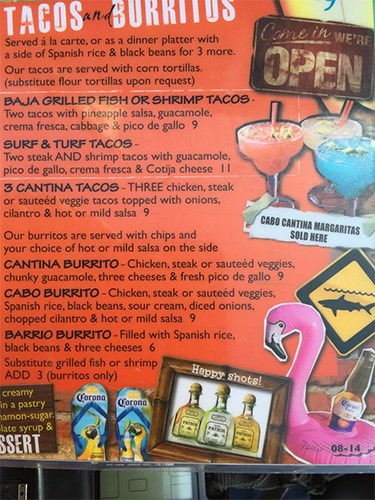 Most of our dishes came from the menu below.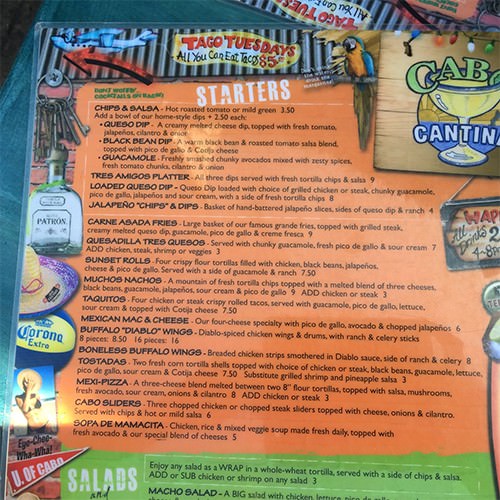 Before I knew it we were wandering the streets admiring the murals. When I saw all the kegs under this painting I had to get a picture with the kids.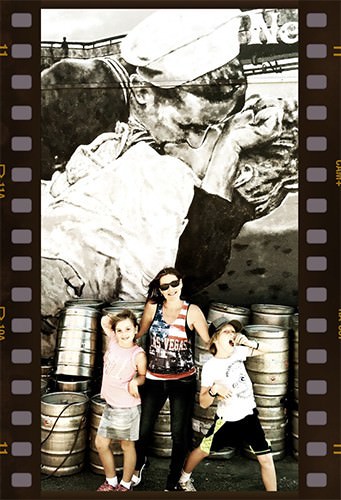 I don't think we could have picked a better time of year for our Mexico and USA trip.
We had gorgeous weather for the whole trip and had no trouble slipping right into the US spring break atmosphere.
The beach lifestyle of Venice Beach and Santa Monica was a perfect fit for the type of getaway we enjoy.
It's relaxed, fun and full of delicious places to eat.
Cabo Cantina Venice Beach
30 Washington Boulevard
Venice/Marina Del Rey, CA 90292