Hello and kumusta (how are you), our lovely GG readers?!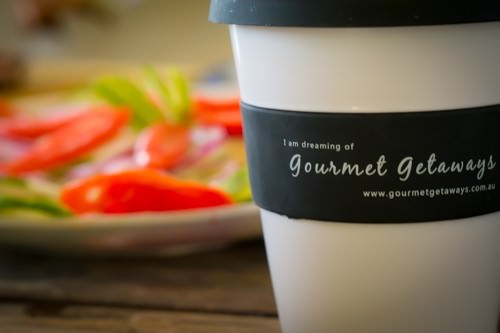 I have a quick question: What does the 2012 Bourne Legacy film, The Amazing Race 5 and the French and Swedish versions of Survivor have in common?
Answer: The breathtaking views! Did you know that a lot of those scenes were shot in the stunning El Nido, Palawan in the Philippines? Thanks to MAG Palawan Tours for organising our fascinating El Nido tours for Christmas 2014!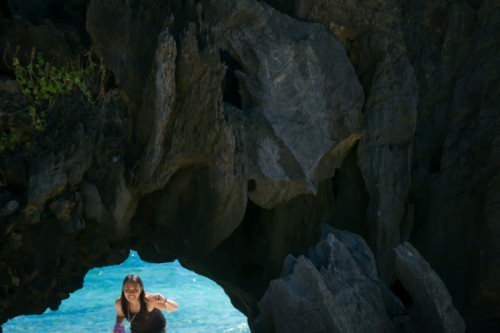 During the fun-filled Bottom Fishing with Discover El Nido, I missed a call from the tour coordinator of MAG. El Nido was just so magical I survived the day without checking my phone. We were still debating on who caught the better fish as we reached our resort. MAG was making sure we were well informed that a guide will pick us up at around 8 AM.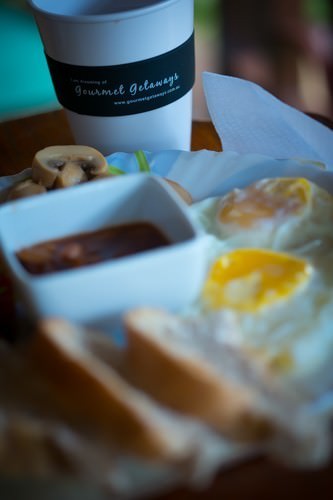 Tour A/Tour B are whole day tours. And yes, there are Tours C and D which we skipped. The fee is inclusive of life jackets, licensed English speaking tour guides, motorised boat, eco-tourism fee and buffet lunch and drinks. Kayak lovers can bring their own or rent at one of the stops.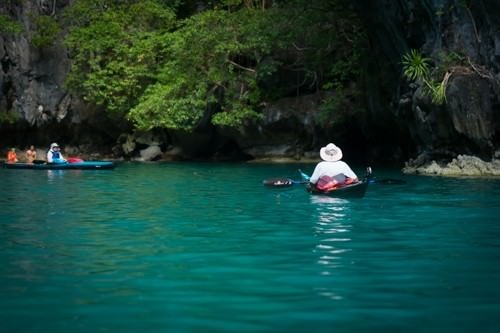 We were grouped with foreign tourists – Danish, Indonesian (who spoke fluent Filipino) and Korean. The entire tour bonded us all well. Everyone was just so friendly and happy with our group composition. We conversed as we succumbed to the allure of the islands.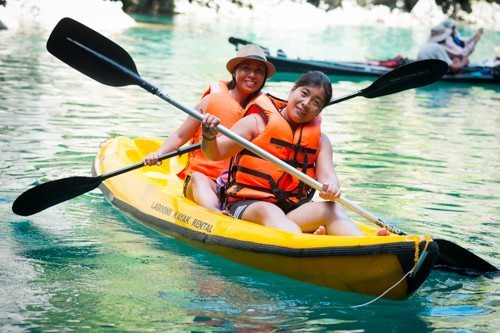 The tour guide asked, "Can everyone swim?" Our tour mates chimed in,"Yes, we are very good swimmers!" We let out a huge smile as I retorted, "That's great to hear! My partner and I are in safe hands then!" We all laughed. Everyone became extra supportive of us throughout the tour.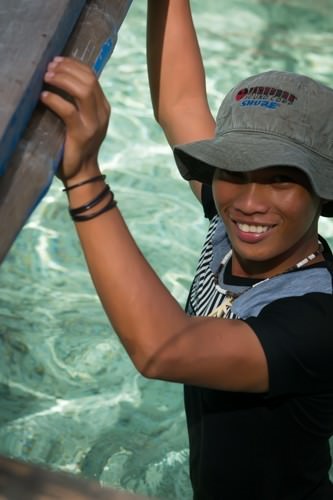 The tour was well arranged with ever-reliable tour guides.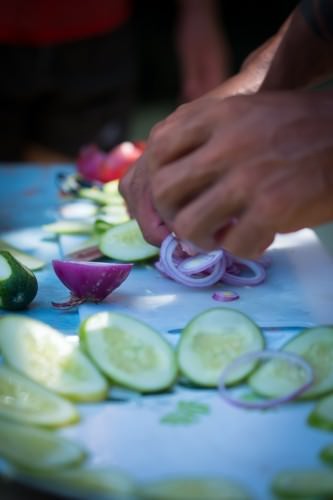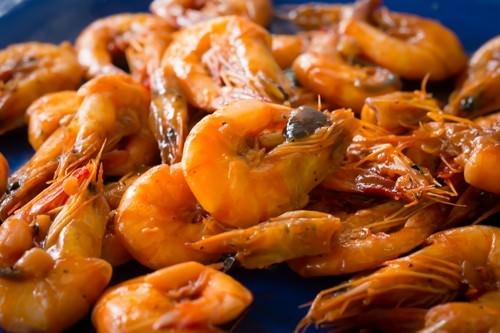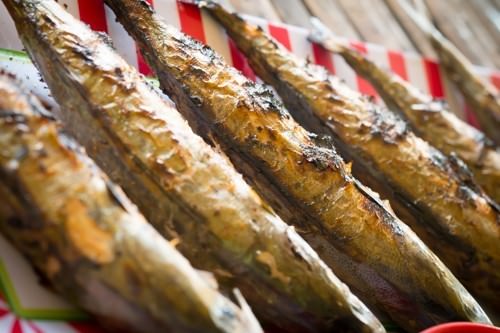 The food was cooked on the spot. Our guides seem to time it right. Just as we felt our stomach grumbling, the fare was hot and ready. Tour members could dine in huts or on a long table to share. Hot rice, freshly cooked seafood, barbecued pork and fresh fruits…What a feast!
We were docked a little bit far from the entrance to the Secret Lagoon. Christmas is a peak season in Palawan so there were other boats on the same tour. We floated as the guides herded our bodies to the destination. Another option is to, um, swim :).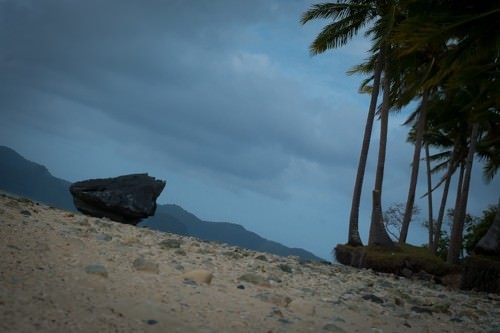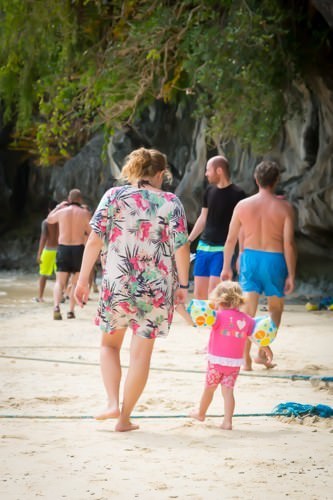 What really amazed us was the fact that locals were outnumbered by foreign tourists! El Nido is becoming really popular!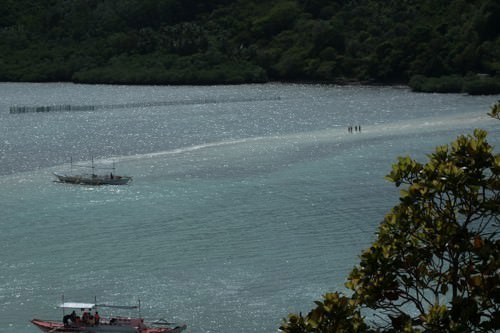 The Snake Island was another magnificent site to behold. It provides for a vantage point of the long powdery white sandbar and crystal clear waters.
Time to enter the Big Lagoon next. Our captain switched off the motor. Our boat lagged as if steadily luring us to some sort of enchantment.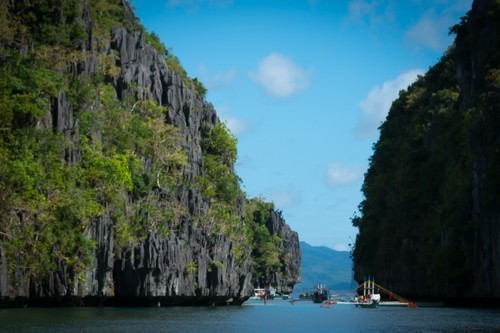 All eyes of all colours roamed and soaked up every enthralling piece of the lagoon's entirety. The rock formation, the greenery, the calm clear blue waters. The crisp cool wind blew on our faces as we sighted a true nature's realm. The look on our Danish members' faces were just worth capturing as we glided our way through the Big Lagoon.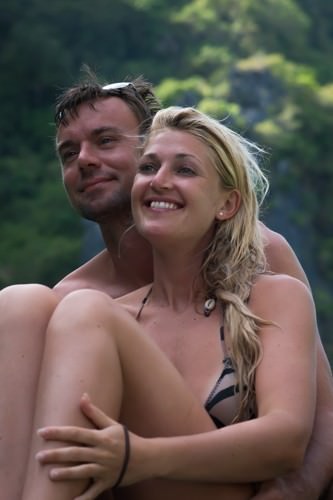 Lasse and Maria couldn't help but exclaim, "You guys are lucky to live in this country. It's just so beautiful!" Lasse added, "Have you ever seen any place more beautiful than this?" I replied, "No. But there's a lot more I haven't seen in the country. So far, I can say that El Nido is breathtakingly beautiful." Then we made a gracious exit through the spectacular karst scenery.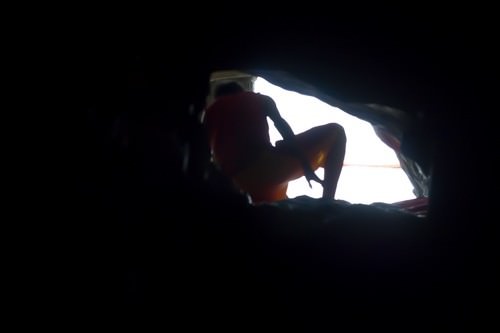 Caves are part of Tour B which could test one's agility. For a short woman like me, entering the hole was no sweat, hehe. So would slender guys.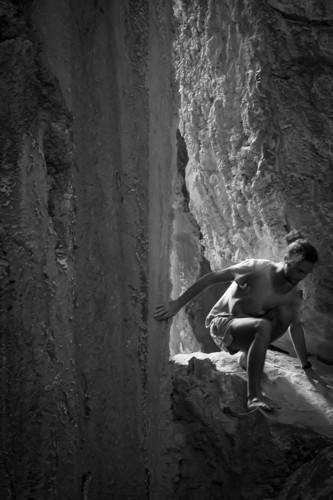 Last stop was the Seven Commandos Beach. Here one can have refreshments while relaxing in the huts or sitting on the sand.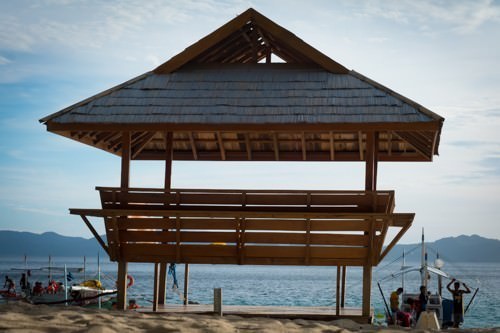 Our new found Indonesian friends wanted some halo-halo and coconut. A perfect way to end the exhilarating El Nido tours!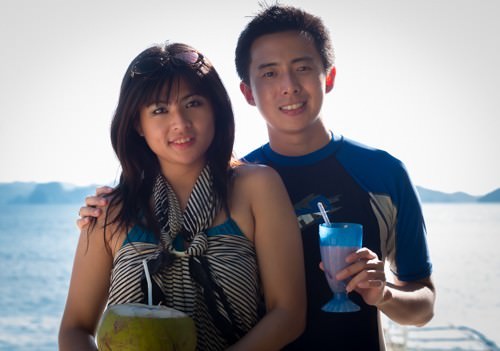 As we left the islands, there was nothing but smiles on our faces. The smiles were not the usual ones, though. These were the type melded with awe, acclaim…wonderment.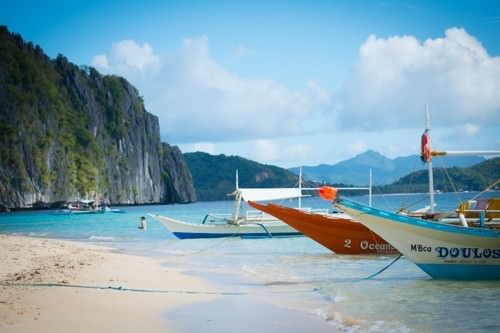 Honestly, I wished I had never left Palawan yet. I wanted to be part of the magical tours over and over again.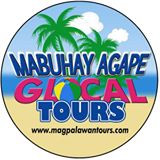 We will be having an exciting giveaway in one of our stories in the El Nido/Puerto Princesa series. So please stay tuned. 
Gourmet Getaways' El Nido and Puerto Princesa tours was provided for by MAG Palawan Tours. The opinions contained in this review are written without bias and in accordance with Gourmet Getaways' disclosure policy.
MAG Palawan Tours
18 Fernandez Street, Masangcay Bldg 2nd Flr, Unit 6 Puerto Princesa, Palawan Philippines Phone: +63 48 723 3258