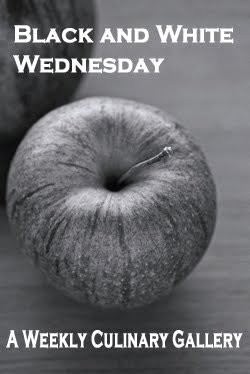 Are you licking lips and imagining tipping that jug of chocolate syrup directly into your mouth? I know that's exactly what goes through my mind when I look at this image!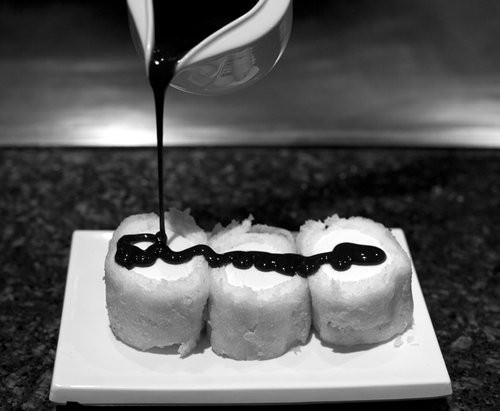 I don't think this subject loses anything by being presented in a black and white format.  Perhaps it even gains that timeless appeal that only a "black and white" can achieve.
Once again thank you to Susan from the "Well Seasoned Cook" for hosting Black & White Wednesday.
Please make sure you check out the other entries in Susan's Black White Gallery.
This image is taken from tomorrow's story, so stay tuned for the "full colour" version and a real eating adventure!