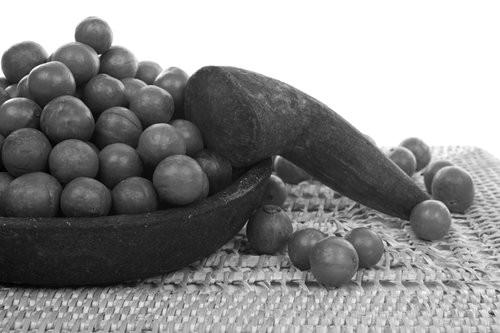 I have entitled this image "The Nutcracker", pictured are some Macadamia nuts I recently received from Lorne Valley Macadamia in Port Macquarie. The nuts are sitting in a Mortar & Pestle that I purchased whilst in Bali.
I chose this image for a black and white conversion because I wanted the image to be about textures.  The shiny, smooth nuts, the coarse stone mortar and pestle and the woven pattern in the mat.
Hope you like the photo and the thoughts behind it.
Please visit my fellow photographers and see what they have been photographing this week for black and white Wednesday.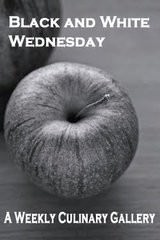 Once again thank you to Susan from the "Well Seasoned Cook" for hosting Black & White Wednesday.