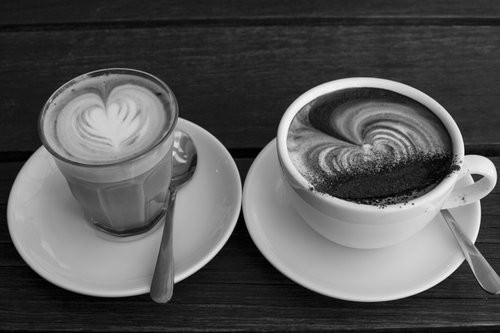 I love the swirls of the creme, and the grain of the wood in the table.  I was busy editing this photo for a cafe a review when I looked at the image properly and immediately knew it would translate well to black and white.
I hope readers are enjoying my little Black & White Wednesday indulgence.  I realise that this is more about photography than food, but creating gorgeous images is something I really enjoy.  It is also such an important part of my website because I love to bring readers beautiful images, which then help me to tell a story. It may even be that I spend more time on my images than my writing… I am not sure, but before I have written a word I have imagined the finished product, styled the set, lite the image, taken the photo and then edited all the images.
Anyway, I hope you enjoyed a peak into the striped away world of Black & White.  There are so many more gorgeous images on our host Susan from  the "Well Seasoned Cook" website.  Thank you once again susan for hosting Black & White Wednesday.