Another great year for the Big Day Out!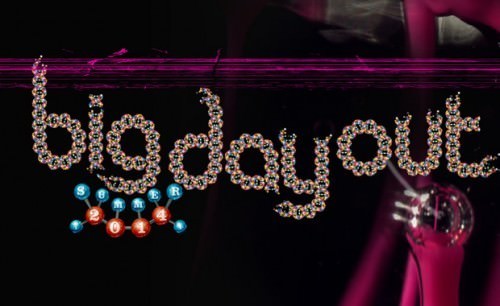 First stop was New Zealand on the 17th January, then it was the Gold Coasts turn to welcome the festival. A Big Day Out road trip was in order for Gourmet Getaways. Yes it's a good 4 hour drive each way from Coffs Harbour and then a jam packed day of entertainment, but tight schedules meant we were committed to the short turn around.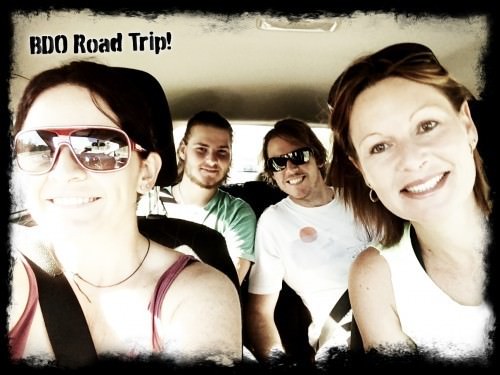 We were weren't the only ones on the move, the traveling music festival was settling into its' first year at a new Gold Coast venue.   Metricon Stadium & Carrara Parklands were playing host to Big Day Out. A huge ask for a venue with a festival this big! BDO has 7 stages, more than 50 bands and Dj's, 30,000 + party goers, Eat Street, Market Stalls, Sponsors tents and Community and emergency service to accommodate.
Mr GG and I have been going to the Big Day Out since the 90's so we have a few traditions.   The most important for hubby is that he picks up his BDO beer cooler from the official merchandise tent as soon as we arrive.  It's then positioned on his arm for the rest of the day, moving only when it's needed to hold a beverage.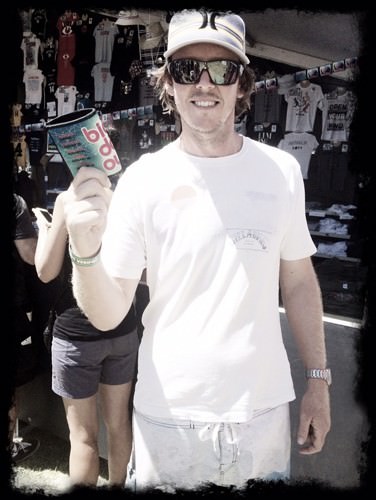 With the Big Day Out merchandise sorted, we made our way to the two main stages inside the stadium.  It was hot! Like… silly hot! After listening to "The Naked & Famous" for a while, we started to feel like we were being fried.  There was just so much glare off the white rubber mats which had been laid in front of the stages.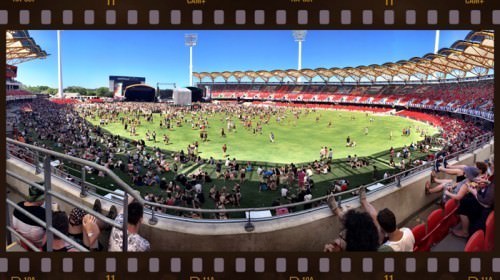 Looking for shelter we took ourselves off to the stadium seating while we planned our next move. I think there was a feeling among the group that this Big Day Out was a little different from the usual BDO experience.
We had noticed the stadium kiosks were all open for business and offering the usually fast food found at your average sporting event.  Such a disappointment, I love the BDO festival food. Mr GG sensed my disappointment and searched the map for an alternative option.
We had only found two of the seven stages so there had to be more than this sanitised version of Big Day Out. We headed out into the blistering heat armed with bottles of water and an alcoholic beverage or two.
Sun Mum
The sun was searing the back of my retina as we descend the stadium stairs and into Sun Mum's Lounge.
A big yellow tent bearing the loveable ladies portrait and filled with comfy bean bags lay waiting for festival goers.
Everyone needs their mum when planning a Big Day Out in the sun.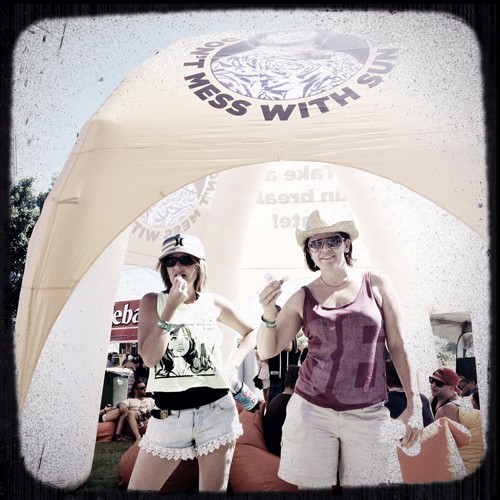 With a full day under a scorching sun and temperatures reaching more than 30 degrees Sun Mum and her angels had their work cut out for them.
Her mission; to protect the skin of the youth from harmful UV.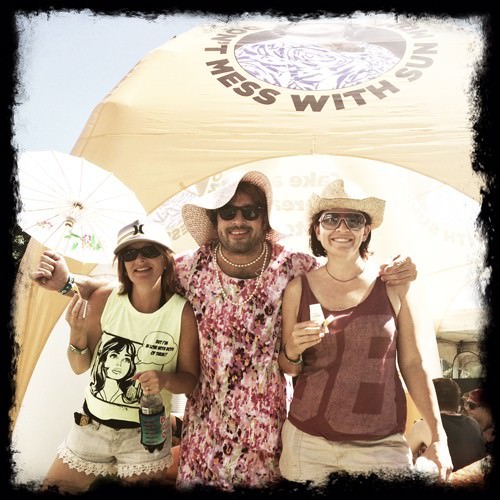 The Sun Mum Angles were encouraging some good old "slip, slop, slapping."
The angels were armed with spray on sunscreen and gave away sun block, chap sticks and sunglasses to all those requiring protection.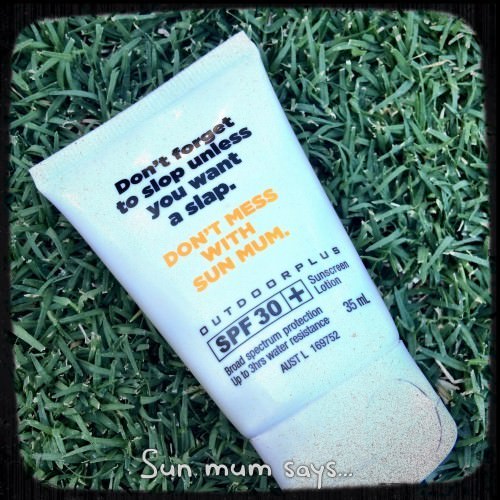 Red Bull No Noise Nightclub
Whilst looking for music in a shady location we stumbled across the Red Bull No Noise Nightclub.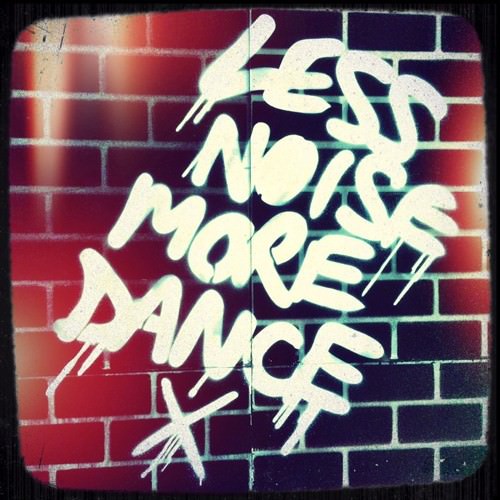 It would have been easy to miss as it appeared to be simply a darkened tent. Inside everything was relatively quiet! People were dancing liked there was no tomorrow but the music they were listening to was playing directly in their heads, via headphones of course.. Grabbing a set of headphones we joined the peculiar scene.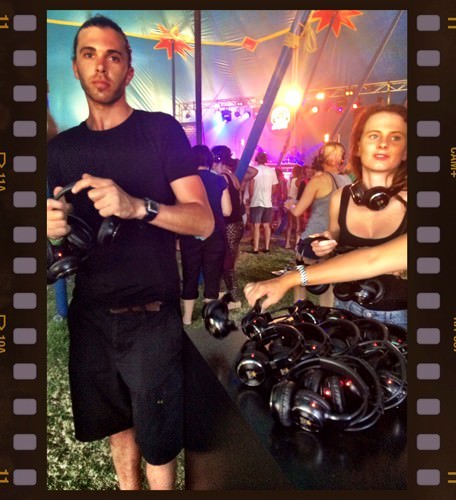 Bopping along to the DJ, I soon realised that singing out loud was probably not the greatest idea.  Maybe if I had a particularly good voice…  The sign below says it all!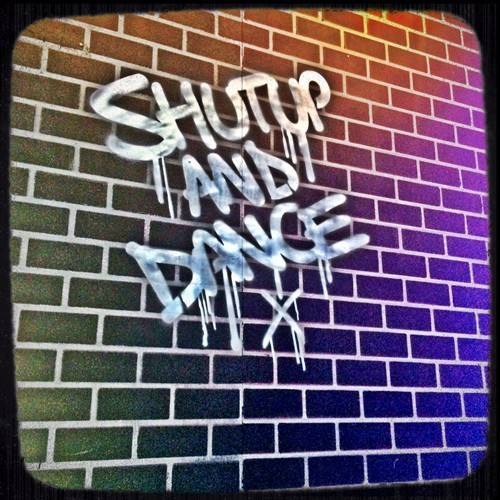 I did noticed strains of various songs emanating from others patrons that were immersed in the moment, so I wasn't the only one who got a little carried away by the experience.
Heat and hunger chased us out of the No Noise Nightclub in search of festival food.
Big Day Out Festival Food 2014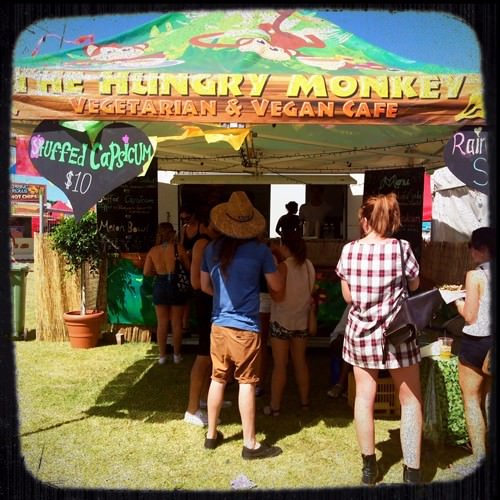 2013 was a great year for festival food.  There was the usual range of delicious offerings, and then there was "Chow Town" a pop up restaurant precinct which featured stalls from five acclaimed Queensland restaurants. I loved Chow Town!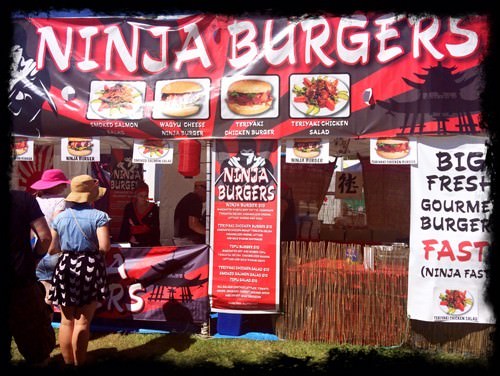 Unfortunately at the 2014 Big Day Out there was no more "Chow Town!" … sad face everyone. That was a real disappointment!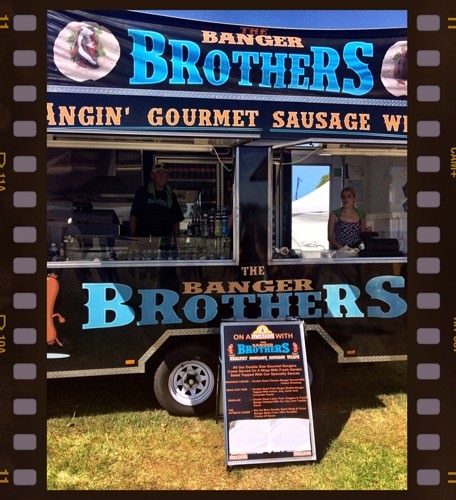 Thankfully the stadium kiosk was not our only dining choice!
The usual festival food trucks were ready with tasty food to feed the masses. We even found my favourite, the Langos Hut.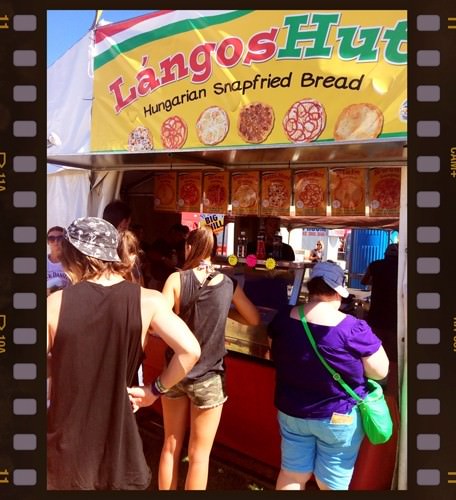 Every year I have to have a Hungarian Langos, its my festival craving! Deep fried dough with a generous smear of spicy red paprika goulash, garlic sauce, cheese and sour cream. A follower on twitter @dondon noted that my Langos "looked like a painter had a spill on a piece of bread." To me the image is music to my mouth.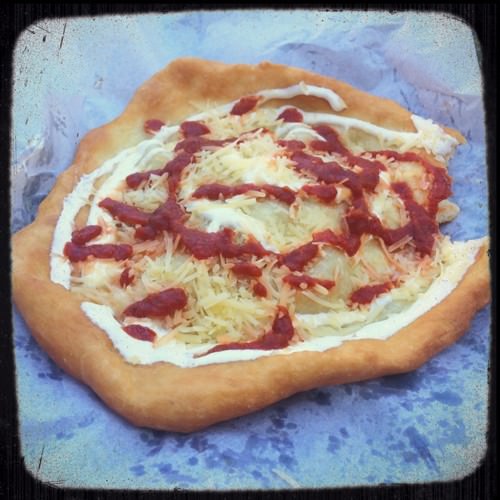 Please excuse the two bites from the end… I couldn't wait for the picture…
The Langos also had a Mexican option this year…  I couldn't resist doubling up. Chilli beans, and jalapeno replaced the goulash but the rest of the toppings were piled on with enthusiasm. There was silence while we devoured the two pieces of slathered crispy fried bread.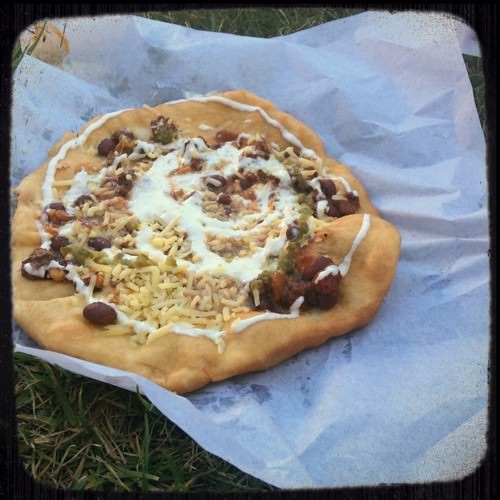 Knowing that bread alone would not suffice we did another lap of the food vendors and found a Japanese Noodle Bar selling Yakisoba, sweet Japanese Curries, Gyoza and Karange Chicken.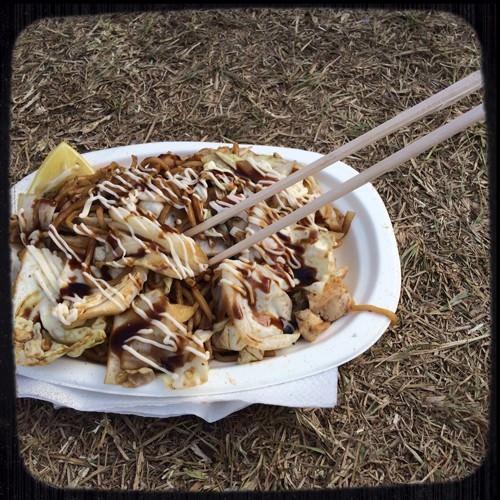 Yakisoba is made by frying thick soft noodles with chopped cabbage, carrot and onion.  A sweet oyster sauce is added to the noodles and the dish is finished with a Yakisoba sauce and mayonnaise.  I chose the Chicken Yakisoba which also has a serve of chicken fried on the grill added to the dish.
We did one last lap of the Carrara Parklands looking at the market stalls and other food vendors.  Nothing grabbed our attention so we decided to wander back to the stadium for Beady Eyes.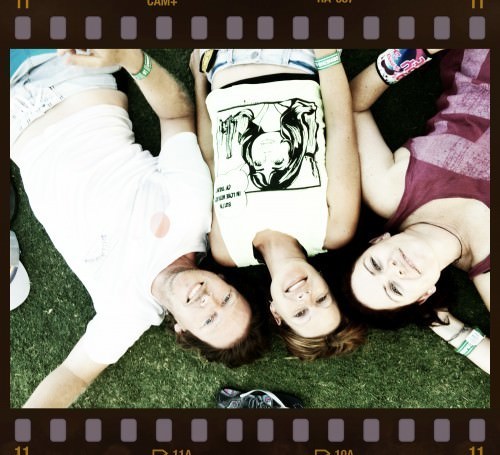 We were content to lie on the grass for a while and chill out listening to the bands.
Beady Eyes is Liam Gallaghers latest incarnation.  The band got a run at BDO when Blur pulled out of the event at the last minute.  I have to admit I was disappointment in the change to the line up, but hearing Liam Gallagher belting out songs for the crowd changed my mind.  Beady Eyes sounded just like Oasis, and they even played two Oasis songs for the audience. Morning Glory was my favourite, I don't seem to get tired of hearing that song, and being performed live by Liam Gallagher was an experience.  Blurs loss is Beady Eyes gain, they're a band that I would never have noticed if it wasn't for the Big Day Out.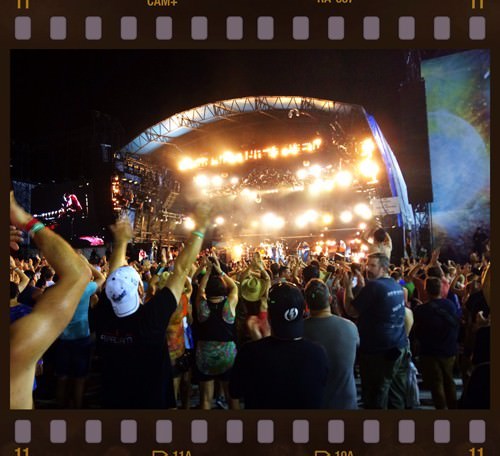 The truth of the matter is… I bought tickets to the Big Day Out because I wanted to see Pearl Jam and specifically Eddie Vedder play! Everything else today had been just an added extra.
When Pearl Jam took the stage they went off!
The set commenced before Arcade Fire had even finished their last chord and Eddie was jumping around the stage like a man possessed to "Evolution". His energy and the atmosphere were electric. This veteran rocker knew how to lift an audience and give them the show they wanted.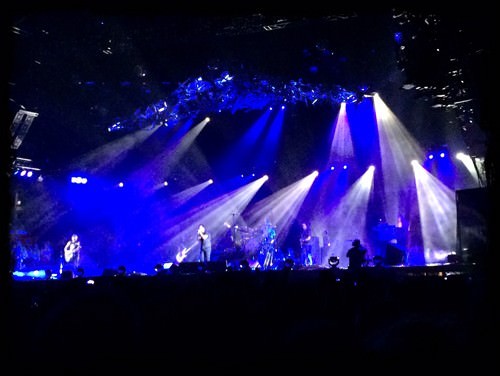 It was an absolutely epic show lasting two hour! 26 songs from more than a dozen album's representing  13 years of music and entertainment.
Pearl Jam Set List – Big Day Out – Gold Coast 2014
Do The Evolution Animal (from Vs, 1993)
Hail Hail (from No Code, 1996)
Got Some (from Backspacer, 2009)
Mind Your Manners (from Lightning Bolt, 2013)
Given To Fly (from Yield, 1998)
Big Wave (from Pearl Jam, 2006)
Corduroy (from Vitalogy, 1994)
Lightning Bolt (from Lightning Bolt, 2013)
Even Flow (from Ten, 1991)
Unthought Known (from Backspacer, 2009)
Sirens (from Lightning Bolt, 2013)
Down (from Lost Dogs, 2003)
Lukin (from No Code, 1996)
Not For You (from Vitalogy, 1994)
Let The Records Play (from Lightning Bolt, 2013)
Rearviewmirrow (from Vs, 1993)
Yellow Moon (from Lightning Bolt, 2013
Elderly Woman Behind The Counter In A Small Town (from Vs, 1993)
Mother (Pink Floyd cover)
Daughter (from Vs, 1993)
Jeremy (from Ten, 1991)
Sad (from Lost Dogs, 2003)
Better Man (from Vitalogy, 1994)
Porch (from Ten, 1991)
Alive (from Ten, 1991)
Rockin In The Free World (Neil Young cover)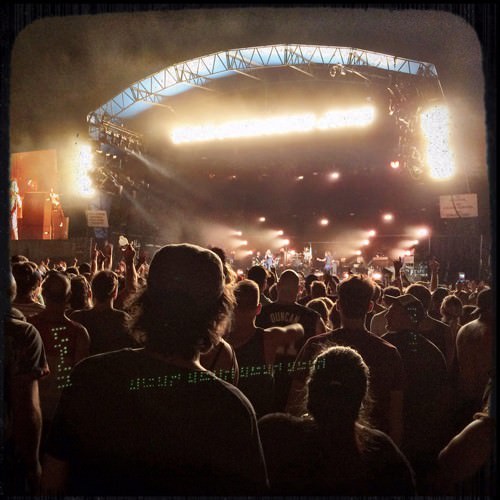 If all that isn't enough Eddie spent time chatting with the crowd, telling stories about going through Australian customs and just interacting with the audience.
Just when the crowd thought the show couldn't get any better Eddie invited two more personalities to join him on stage for a swig of red wine.  Champion surfers Mark Occhilupo and Mick Fanning were introduced to the audience.  They had watched the whole show from on the stage, in the wings. Ocky was obviously touch by the gesture and when Eddie asked what song he would like to hear he chose"Better Man."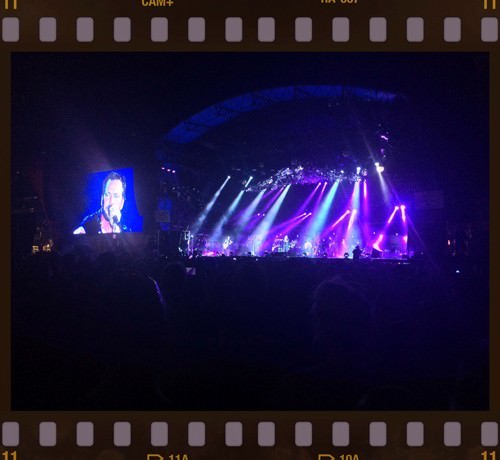 The crowd loved the choice! There was barely a need for Eddie to sing, the audience were right there for every word.
After performing "Alive" 2 metres off the ground and swinging from a light it was time for the final song. For two hours the band had given it everything they had… and so much more.
Eddie could barely speak he was so hoarse from belting out track after track. Once more Mick Fanning and Occy were invited on stage, this time they were given tambourines.   The show could not have been any more huge!! Some of the audience also received tambourines and everyone joined in for the final song.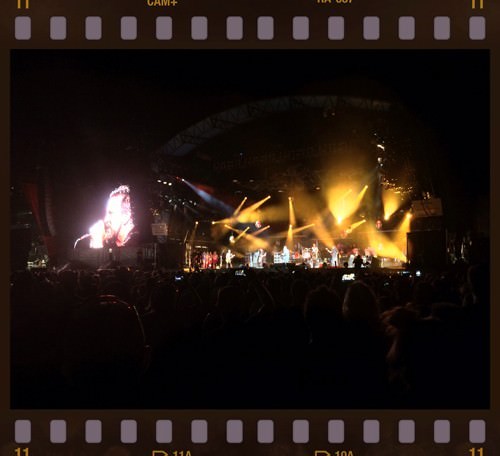 A cover of Neil Youngs' "Rocking in the Free World" was performed like never before!!
With BDO festivals set for Sydney, Melbourne, Adelaide and Perth in the coming week.  If you don't have tickets yet let me just say, you have to go just to see Pearl Jam!
Eddie Vedder is going off, and obviously loving performing!