Best Australian Wineries
Australia has more than 65 wine regions and is renowned for its award-winning wines, rolling picturesque vineyards, local experts and regional cuisine.
Home to some of the world's oldest vineyards – dating back to the 1850's – Australia's wineries plays a significant part in Australia's cultural heritage.
Today, wineries are travel destinations unto themselves.
They play host to some of the best restaurants in the country – offering gastronomic delights, intimate private tastings, behind-the-scenes tours and unforgettable experiences beyond the cellar door.
If you are looking for a sophisticated weekend break or a relaxing midweek getaway, then take a look at this list of the best wineries in Australia.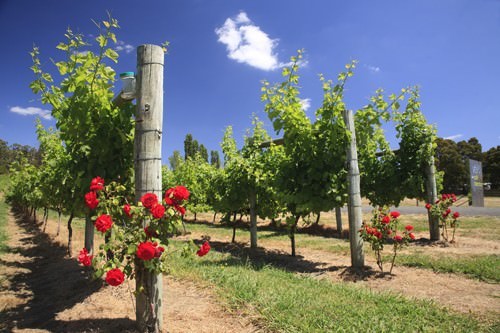 South Australia – Adelaide Hills
Adelaide is the wine capital of Australia. Adelaide Hills is a vibrant wine region south-east of the city of Adelaide, where the discerning wine lover can visit some of the most unique and intimate wineries in Australia.
The cool climate of the Adelaide Hills makes this region perfect for Pinot Noir, Riesling and Sauvignon Blanc.
Rolling hills, remote vineyards and winding roads make the journey to the wineries as enjoyable as the visit itself.
Bird In Hand Winery, Woodside South Australia
Once a dairy farm, Bird in Hand is now an award-winning winery. In 1997, Andrew Nugent planted the seeds to this vineyard and olive grove in over 100 acres of land.
Today, the vineyards and accompanying wood-side property are regular hosts to musicians, bands and local artists, who perform under the stars in the open-air concert space.
The old cheese and yoghurt factory has now been transformed into the Bird In Hand cellar door, combining old-fashioned tradition with modern comforts.
Wine to try:
The Bird In Hand's Chardonnay and Shiraz have claimed awards on the international stage. Or try their most popular wine – the sparkling Pinot Noir.
Shaw & Smith, Balhannah SA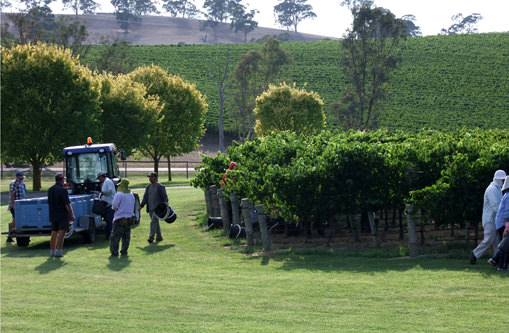 This winery first began over a long lunch in 1989 when two cousins, Martin Shaw and Michael Smith, realised their lifelong dream was to spend their life making wine.
This winery offers 'Long Table Lunches', where wines from Australia, New Zealand and France are offered alongside gastronomic delights made with local produce.
Wine to try:
The Shaw and Smith Riesling, made from handpicked grapes, known for its aromas of citrus and crisp granny smith apples.
New South Wales – Hunter Valley
Just a two-hour drive north of Sydney, the Hunter Valley is one of Australia's oldest producing wine regions.
With fine wines, excellent local produce and beautiful accommodation, it's a region perfect for weekend getaways or mid-week breaks.
Wyndham Estate Winery, Dalwood NSW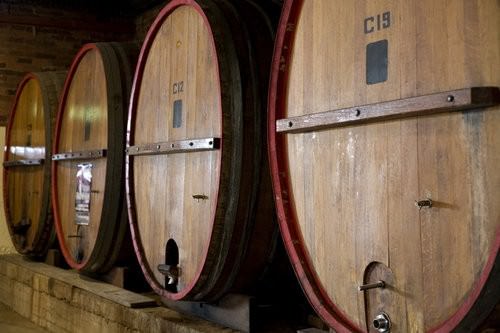 Wyndham, one of the oldest estates in the Hunter Valley, is the birthplace of the Australian Shiraz and home to robust and full-flavoured wines.
This winery has a history that reaches back to 1828 when George Wyndham built the grand Dalton House on the banks of the Hunter River and planted Australia's first commercial Shiraz vineyard.
On your visit here be sure to take a stroll through the picturesque vineyards up to historic Dalton House, or relax in the riverside park, where you can picnic, fish or enjoy a BBQ.
Regular events at this winery include wine and chocolate master classes.
Wine to Try:
One of the award-winning Shiraz's from the George Wyndham range
Tallavera Grove Vineyard, Mount View NSW

This winery is one of the best-kept secrets in the Hunter Valley.
Located in the area of Mount View, known for its microclimate and seasonal changes that differ from the rest of the Valley, this winery is an excellent small boutique producer.
The Tuscan inspired cellar door is a great place to kick back, relax and watch the sun go down, with stunning views over the rolling Hunter Valley.
Wine to Try:
2013 Tallavera Grove Vermentino, winner of the Gold Medal at Sydney Royal Wine Show 2014.
Western Australia Vineyards
Western Australia is home to nine wine regions, each with its own notes and signatures.
If you are looking for wineries with award-winning cellar doors, stunning national parks, boutique wineries and winding bush trails, then look no further.
Leeuwin Estate Vineyard, Margaret River Western Australia

This winery, located at Margaret River, has an international reputation. Located in one of Australia's premium wine regions, it is renowned for Chardonnay and Semillion Sauvignon Blanc.
One of the unique draws to this winery is the Estate Art Gallery, where you can view the estates commissioned 'art series wine labels' and over 100 paintings from various Australian contemporary artists.
Don't forget to visit the cellar door of this winery for intimate and informal dining or food and wine pairing experiences.
Wine to Try:
The 2011 Art Series Chardonnay – this excellent vintage is a winner of many awards.
Singlefile Wines, Denmark WA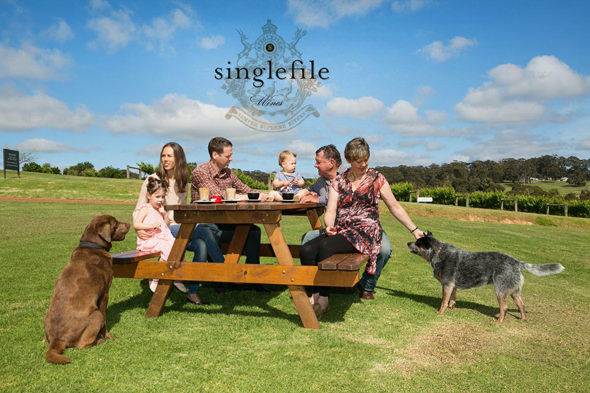 Home to an award-winning Pinot Noir and 2013 Family Reserve Chardonnay, this small boutique family-owned winery is located in the stunning Denmark region.
It takes its name from the geese that waddle in single file around the estate.
The Denmark Region is well known for its cool climate wines and this vineyard has near perfect conditions for growing crisp and elegant Chardonnay.
Wine to Try:
2013 Pinot Noir, which recently won 'Best Pinot Noir of the Show' at the Australian Boutique Wine Show in 2013.
I hope I have inspired you to plan your own getaway to one of these spectacular wineries in Australia.
What wine region would you like to visit next readers?