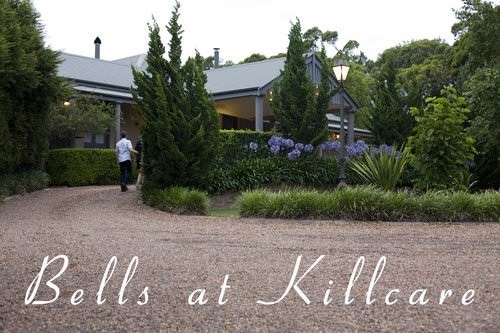 As we turn into the long drive, it is apparent that this was going to be a very unique property.  The winding road snakes its way amongst natural bush and opens on to gorgeously manicured formal gardens and lawns. Bells at Killcare is located at Killcare Heights on the Central Coast and it is a seclude property set on 8.5 private and tranquil acres.  Patrons can choose to stay in one of the gorgeous little cottages nestled amongst the bush, or visit for a day spa experience and finish with a meal in the restaurant.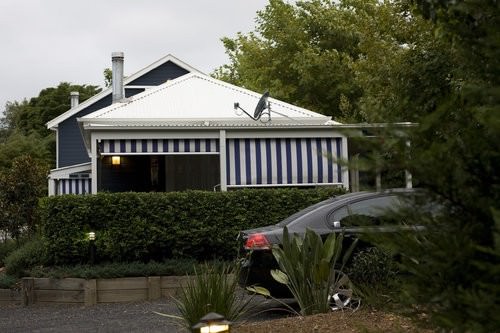 Mr GG and I have made dinner reservations. We were looking forward to sampling the Modern Italian cuisine from the hated restaurant. Walking into the restaurant it has a fresh coastal feel with a quiet elegance.  The first dining room is obviously for private group dining and would make an ideal venue for a small gathering.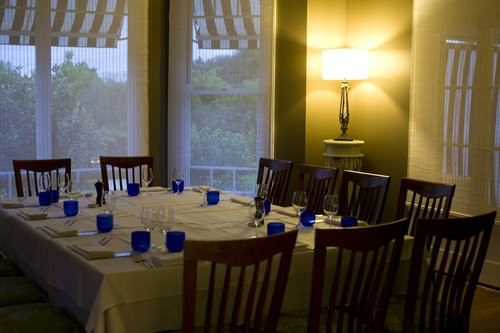 We were seated in the main dining room and given a bottle of water and a bowl of complimentary olives and two homemade crackers whilst we perused the wine list.  It is fair to say the wine list was extensive; there were 32 pages in all.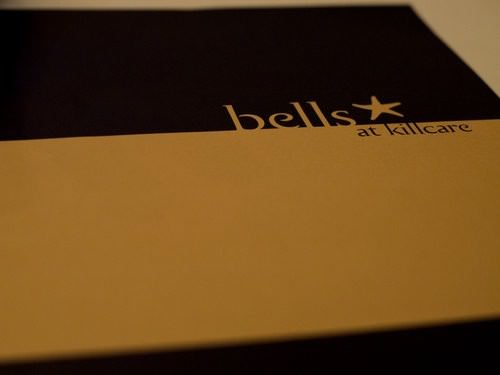 We made our choice and turned our attention to the menu. I have to remind my readers that we are right in the middle of the festive season so my appetite is waning a little from all the recent feasting. We had intended to share an entrée so that hubby and I could still manage three courses but alas none of the entrees really took my fancy.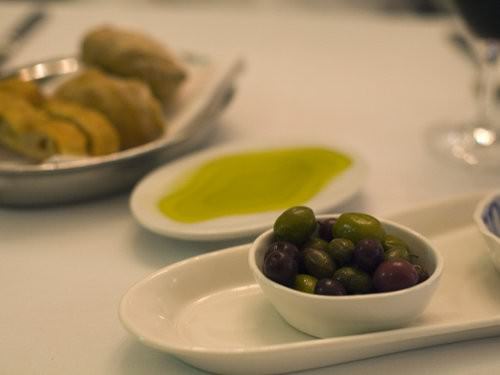 I reasoned that this could be a blessing as I would defiantly have space for a dessert. Once we ordered complimentary bread rolls and olive oil were brought to the table and sat beside the olives. I was a little disappointed that the bread had not been warmed but I reasoned it made it easier to resist temptation and save myself for the meal. Hubby thoroughly enjoyed the bread and oil. I tried a bite and I agreed the oil was very richly olive and truly delicious.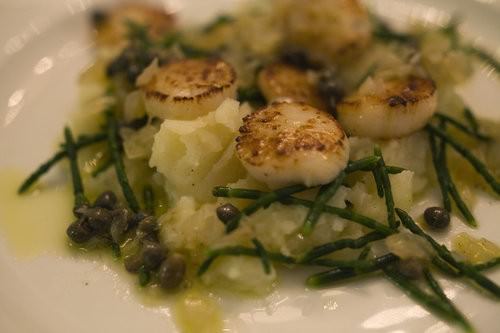 For my main meal I had decided on a Pan-fried Scallop with crushed potato and samphire, caper and lemon dressing.  We also ordered a side of Green Beans which was served in garlic and parsley butter and seasoned with a delicious amount of salt.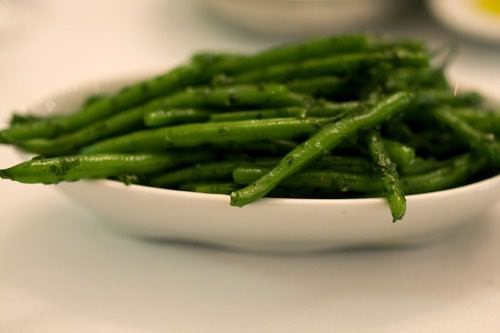 My meal could not have been more delicious! The gorgeous lemony, buttery smashed potato with delicate, sweet scallops was just too much. Potato is my ultimate comfort food and these were just the best, I am sure I was making a "when Harry met Sally face" by the time I finished my last buttery mouthful.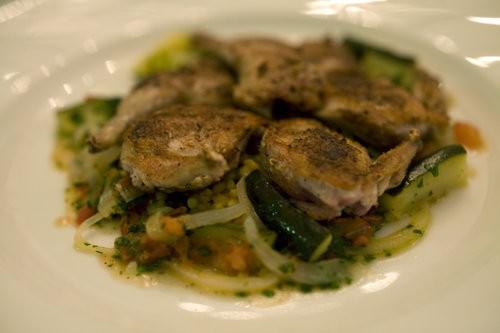 My gorgeous husband chose the grilled spiced Quail with Italian Cous Cous and Zucchini Trifolati. I was the first to try his dish and the quail was lovely, it had a spicy crunchy crumb coating which kept the meat deliciously moist inside. The zucchini Trifolato reminded me of a ratatouille which is one of my favourite dishes when it is done properly. The Trifolati was very flavoursome and a great match for the inner circle of spiced cous cous and sultana.
We were both very happy with the dishes we had chosen. The green beans which we ordered to accompany our mains were a great addition and finished the dishes perfectly. After four bread rolls, oil, olives a main and a side of green beans Mr GG wasn't fussed on dessert but that's why I had been "saving myself."
I happily accept the dessert menu and informed hubby that I would chose a dessert for us. I was torn between two choices. The Banana & Hazelnut Tarte with Banana Gelato sound delicious and not too rich but another dessert was served with a Candied Ginger Gelato that had me salivating. Mr GG was adamant that I could expect no help from him in polishing off a dessert, so I asked the waitress if she would mind adding a scoop of ginger gelato to the Banana & Hazelnut Tarte, after checking with the kitchen she informed me that it would be no problem.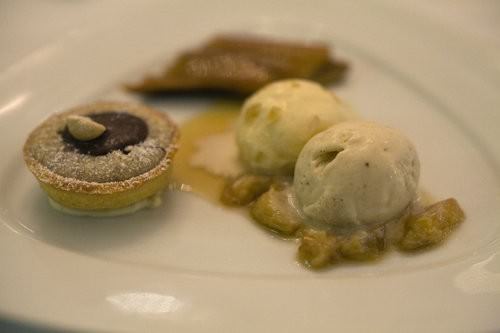 When the dessert arrived I was in pure gelato heaven! I simply cannot describe the flavours. The dessert was served with a sweet caramalised banana which combined with the warmth of the ginger and the cream cold banana ice-cream was mind blowing. There were so many oohs and aahs going on, that hubby was tempted to try the dessert.  He agreed that it was really something else.  I would have been happy just eating the gelato and caramalised banana. Ginger and banana gelato are a perfect match.
The tart was the cutest little thing.  The shortcrust shell being unbelievably thin and crisp, the filling was beautiful and moist with a rich dollop of chocolate in the top.  In all it was a delicious dessert and a delicious meal. We were both very happy with our choices and the general ambiance of the restaurant.  It is quietly elegant and somewhere to consider for a special occasion.