I love Byron Bay, but Mr GG has not been that much of a fan.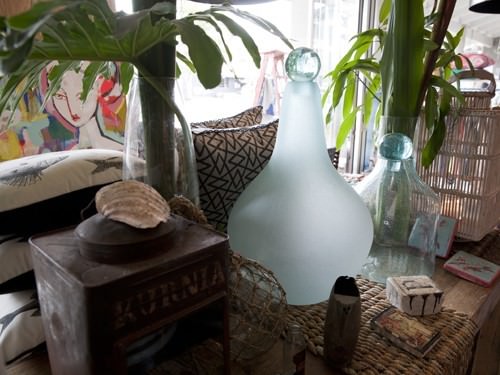 I see a town that has everything I enjoy; unique shops, boutique and handmade clothing, independent art galleries, beach pubs, live music and huge range of food options which are scattered through out the busy streets.
Byron Bay offers something different for everyone, and boasts a beautiful surf  beach right on the town centre!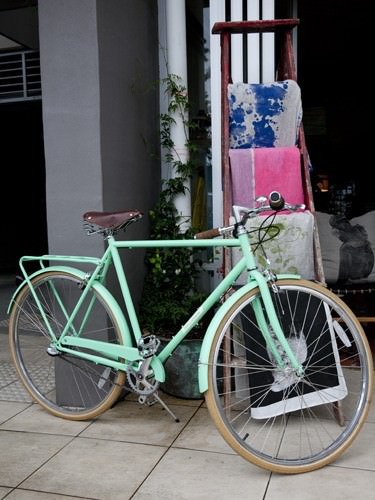 Which brings me to Mr GG's major gripe with Byron. It is the number of people surfing the local beaches. Byron Bay with its laid back lifestyle, sunny summers days and beautiful surf beaches is a magnet to backpacker from all around the globe; and most of those backpackers want to learn to surf in Byron.
This makes for a busy, thriving, up beat town, but for hubby who is not used to sharing his waves, it can become a diplomatic challenge.
Mr GG and I have come to a compromise over the years, we tend to stay in the hinterland at Clunes. When it is time to enjoy a swim or surf we choose one of the more secluded beaches. We go into Byron to enjoy a wander around the shops and a bite to eat. On the way home we may even stop in at Grays Lane for an "alternative" swim. Thus enjoying the best of Byron Bay and the surrounding areas.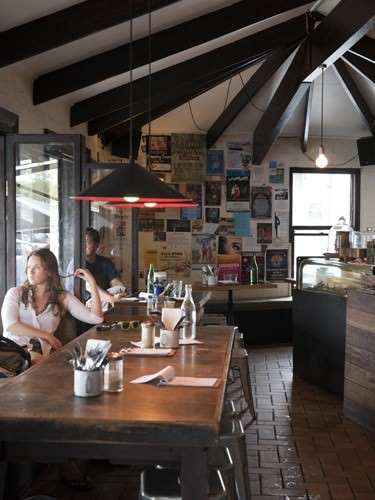 Today Mr GG and myself were meeting a friend for a bite to eat at Bay Leaf Cafe. A rustic little cafe with fresh wholesome meals and a casual atmosphere.  A stack of banana bread was first to grabbed my attention, it was covered in cinnamon sugar and looked so deliciously moist, but we were here for lunch so I turned my attention to the blackboard menu.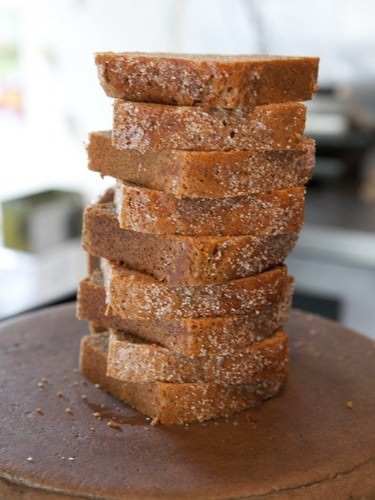 Vincent decided to start with one of the Bay Leafs own iced teas. The Homemade citrus iced tea included ingredients such as mint, cucumber, orange, lemon and rosemary.  What a great combination, and so refreshing!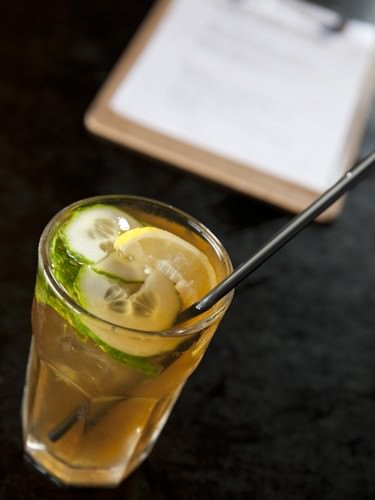 Mr GG sampled a single origin Brazilian orange juice which was thick with natural pulp.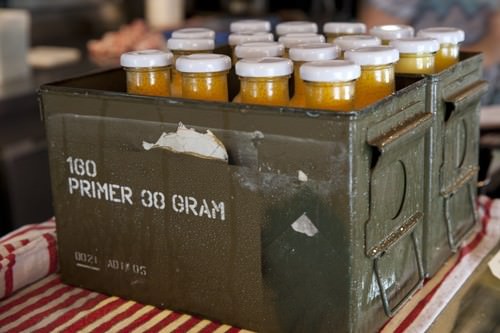 For me it is all about the coffee so I was pleased to find that the Bay Leaf  stocked Marvell Coffee.  If I had of researched a little better I would have discovered that the Bay Leaf  Cafe is actually owned by the coffee roasters so good coffee was always guaranteed.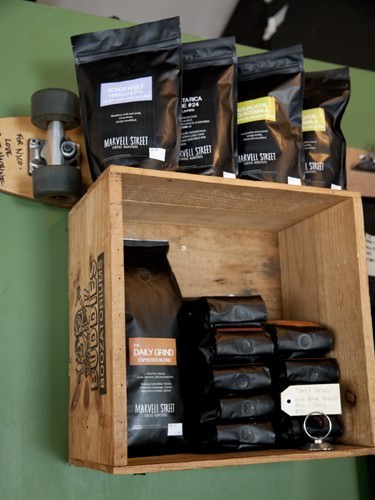 At the risk of being accused of eating nothing but pork lately I chose a Pulled Pork, Shaved Cheese Panini with a Salsa. Verde.
It was a great choice as the salsa verde was made with fresh flavoursome herbs giving the whole sandwich a tasty lift.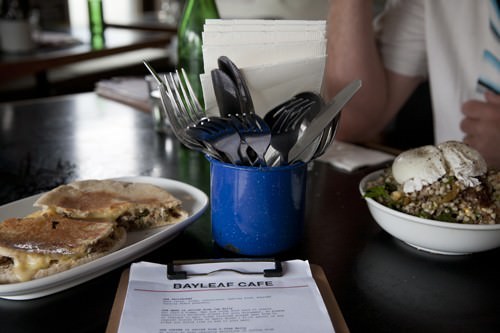 Mr GG decided to try the Pork with perfectly poached eggs served with buckwheat, white and yellow corn, cherry tomatoes and fresh picked herbs.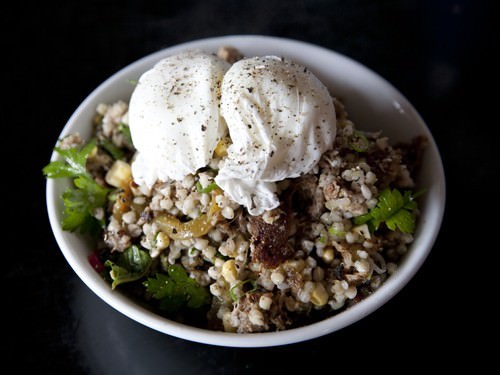 The dish was amazing and the perfectly poached egg provided a creamy dressing to the dish.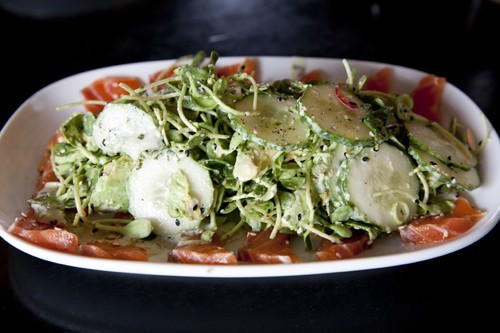 Our friend Vince had never eaten with me before, and I have to say he showed great restraint when his dish was placed on the table. He obviously realised that every dish needed to be photographed prior to consumption so he offered his creamy avocado and salmon salad over to me for the usual blogger treatment.  What a good sport!
All in all a delicious meal and a great catch up with a friend.
Bay Leaf
1 Marvell St
Byron Bay, NSW 2481
02 6685 8900