With Rio playing host to the World Cup and Brazil being a hot contender to take out the prize, I was craving Bah BQ Brazilian. All this FIFA world cup action was making me hungry!!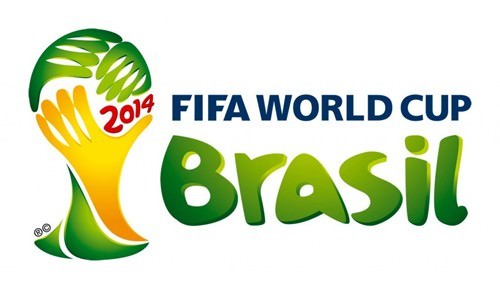 Brazil has 19 World Cup appearances, played 96 matches, won 66, drawn 15, lost 15. Such amazing statistics! They have won the World Cup 5 times, 1958, 1962, 1970, 1994, 2002.
With all eyes on Brazil Mr GG and I decided to immerse ourselves in Bah BQ Brazilian.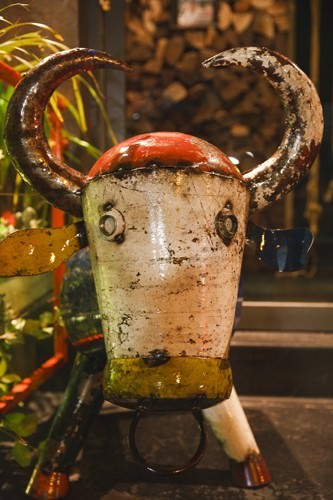 Upon arrival I did a quick walk around the busy restaurant talking photo's as I usually do.
"Honey!!" I said taking a seat at our table.
"I just had a hot Brazilian man ask me if I'd like a piece of Brazilian meat!"
"…and I am quite sure he wasn't referring to the BBQ." I said.
Mr GG just laughed.
They're a cheeky bunch these hot blooded Brazilian men! No wonder they have so many World Cup wins, it's the passion obviously.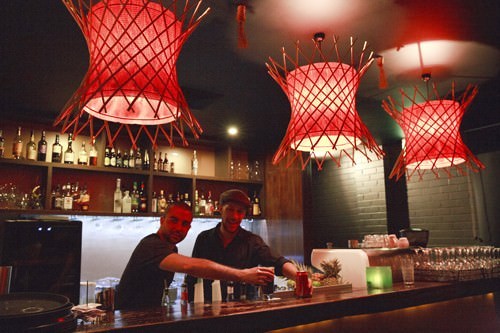 My focus was brought back to food when a platter of condiments were placed on the table.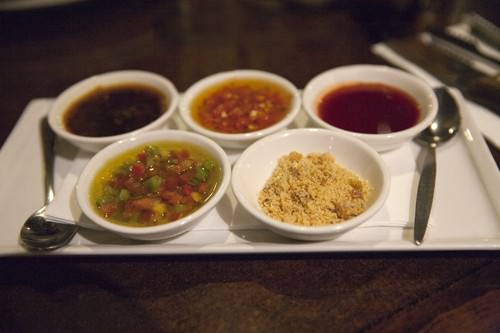 On the right is a dish consisting of cassava which has been roasted with bacon and ground to a powder. It's suggested this makes a excellent accompaniment to the skewered red meats.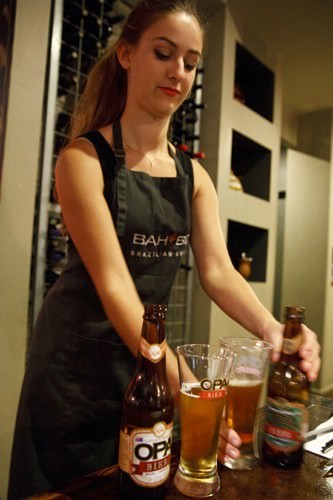 Mr GG loves sampling beers from around the world.  He was pleased to see OPA Bier on the menu and ordered an OPA Lager.  The waitress poured an OPA Pale Ale and upon realising the error quickly poured a second Bier, the lager.  Hubby was pleased with this little mistake as it allowed him to compare the two beers.
When I had trouble deciding on a drink I was encouraged to try the Caipirinha.  We were told Caipirinha is Brazil's national cocktail.
When I heard this I asked hubby, "Does Australia have a national cocktail?"
He thought for a moment and said "hmm, no… just beer."
I tended to agreed and nodded. "It's a little bit sad really," I said.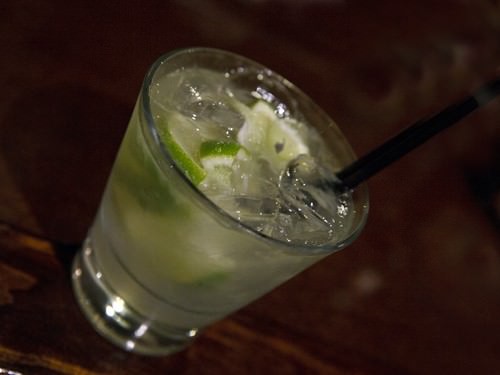 I took a mouthful of my Caipirinha. Wow!! Delicious, but it nearly knocked my socks off! It tasted similar to a Mojito but with more sugar and no mint. I asked about the ingredients and found it's made with Cachaça.  Cachaça is a Brazilian spirit derived from sugar cane. The cocktail consists of Cachaça, sugar and lime which is muddled and poured over ice.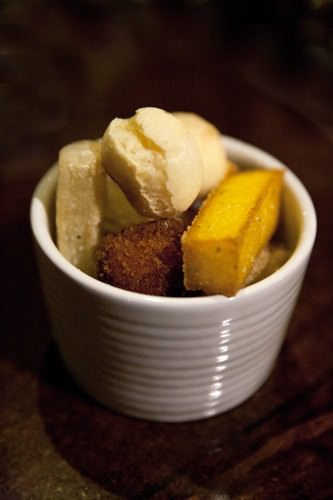 Our first side dish was a bowl of fried polenta, cassava, pao de queijo and spiced crumbed banana.
The fried polenta chips were heavenly with sticky sweet hot chilli sauce, an absolute taste sensation.
Hubby was quick to covet the Pao de queijo.  Pao de queijo are little cheese buns which are crispy on the outside and amazingly soft and light on the inside. The pao de queijo are very similar to the French gourgeres.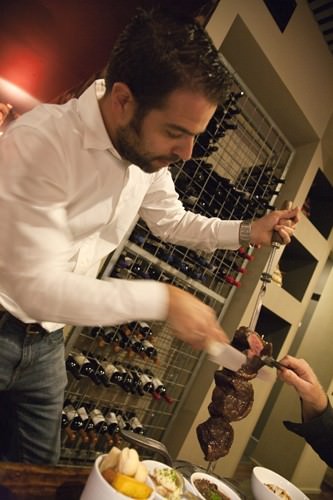 Skewered meats of all varieties circled the busy room. Rump steak was the first to be sliced for us to try. The outside of the rump was charred and caramelised.  It had been seasoned with one of Bah BQ spice rubs and the flavour was intense. The reverse of the slice of rump was lovely and pink. The meat was still quite rare so it was moist and flavoursome, exactly how I like my meat. The flavour was so good I couldn't bring myself to use the dipping sauces.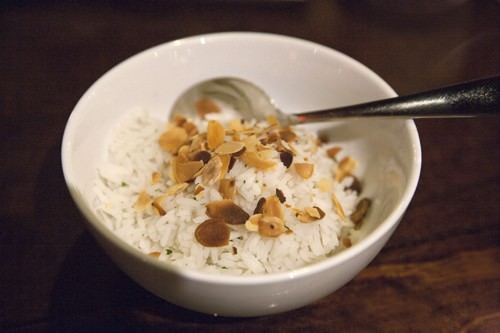 Cassava chips are Brazil's answer to our potato chips.  I think the texture and flavour of the cassava chip is far superior. They are so much lighter and crunchier than potato chips.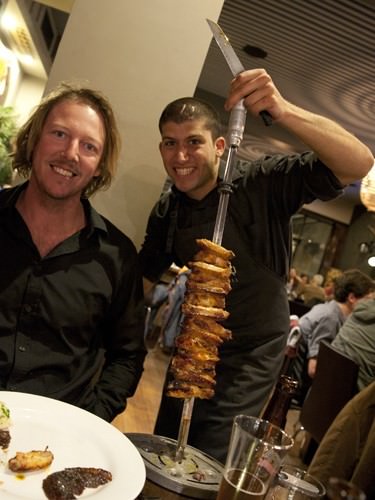 You are guaranteed never to go hungry at a Brazilian.  BBQ chicken wings and drummettes were the next skewer.  The chicken had been marinated then cooked over the coals. The meat was smokey and moist and fell from the bone.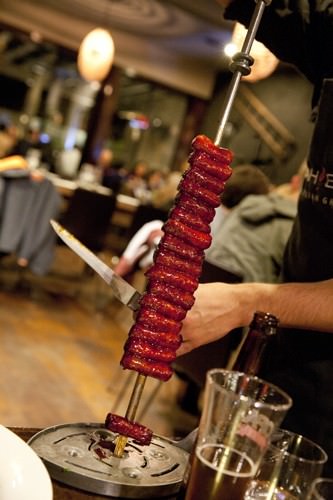 Look at the sticky, spicy sauce glistening on the chorizo sausage.  Such a feast of flavours. The garlic and spice in the chorizo was pure magic to my mouth.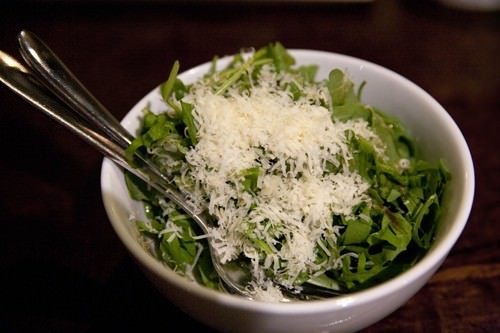 After realising the only greenery I was consuming was in my drink, I thought I should try the rocket salad.   It was such a simple but good dish. Fresh rocket, freshly grated Parmesan cheese and a little olive oil.
The meat was coming around at an astonishing rate so I had only managed to drink about one centimetre of my drink.  Hubby asked me if I liked my cocktail.
I told him I loved it! Then in my best Brazilian accent I said "Maybe I am not as, strong for the alcohol as the lovely Brazilian ladies."
Hubby laughed, "I doubt it," he replied.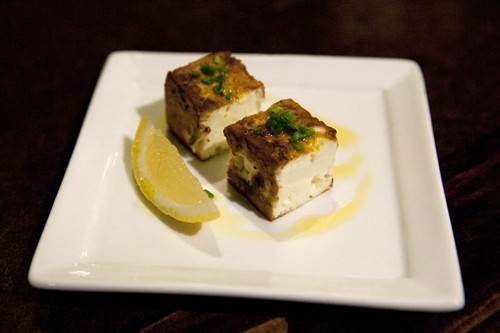 At that point a plate of Haloumi  was set down on the table before us.  It was so deliciously salty and crumbly.  Our conversation was halted as we savoured the cheese.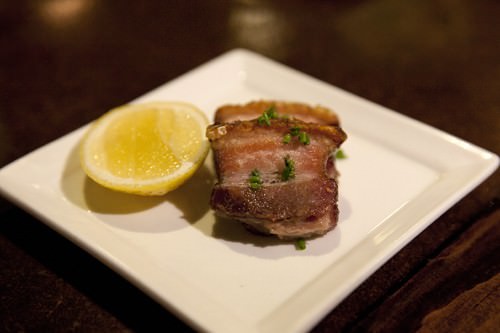 BBQ Rump steak with a garlic sauce that you could smell from a metre away was next to be sliced onto our plates! It was absolutely sublime.
A plate of cubed pork belly was the next delicacy to arrive. The pork belly had a perfectly crackled, crispy top and strips of delicious meaty, fatty goodness below.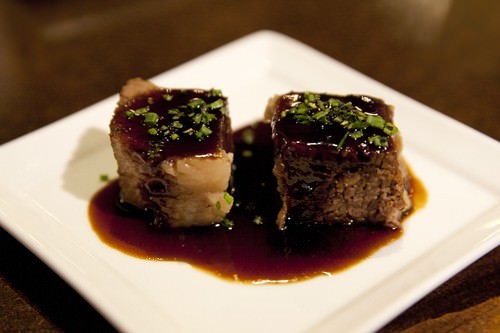 These slow cooked beef cubes had spent 5 hours cooking to reach the perfect, melt in your mouth stage. Served in a sticky reduction sauce, they pulled apart with the touch of my knife.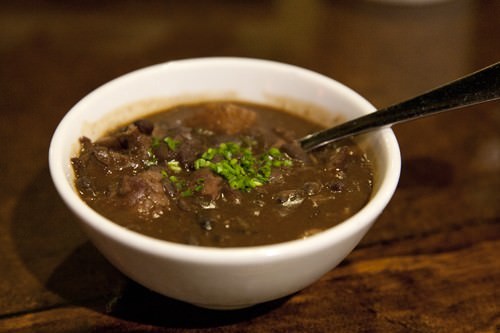 Whilst a slice of pork scotch fillet was being placed on my plate I asked about the Brazilian black bean accompaniment.  I learned the dish is called Feijao.  I asked the waiter what the ingredients were because it was a surprisingly rich and meaty dish. The waiter explained that the dishes uses pork cuts such as trotters and pigs ears which are slowly cooked with the black bean and allowed to soften down into a flavorsome gelatinous comfort food we were enjoying.
I only had a small scoop of the potato salad.  There were so many delicious Brazilian meats on offer I knew I wouldn't be able to try many more if I over indulged in the potato.  As expected the potato salad was lovely and creamy.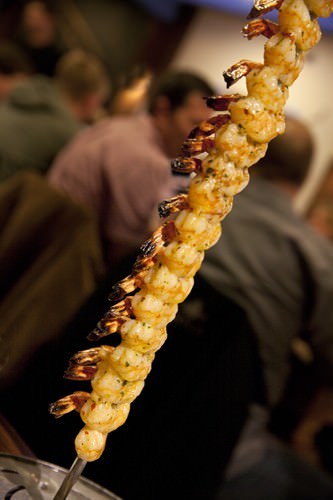 My restraint with the potato salad was rewarded immediately. As a hot Brazilian man with a prawn skewer arrived at the table… oh hang on, that was a Freudian slip, a Brazilian man with a skewer of hot BBQ prawns arrived at our table.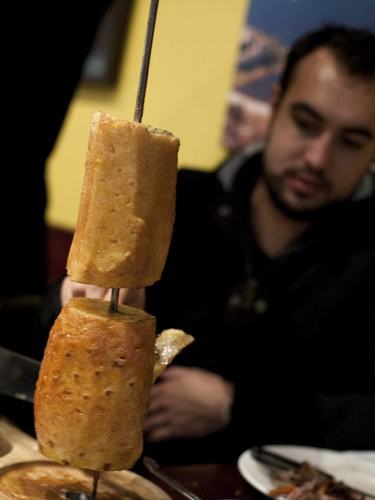 We finished the meal with grilled pineapple.  The pineapple had been cooked over the coals and dusted with a sugar and cinnamon mixture.  There is nothing as sweet, tender and fruity as grilled pineapple.
The Bah BQ Brazilian Churrasco has such a colourful and lively atmosphere. I noticed so many of the girls flirting with the handsome Brazilian waiters and barmen.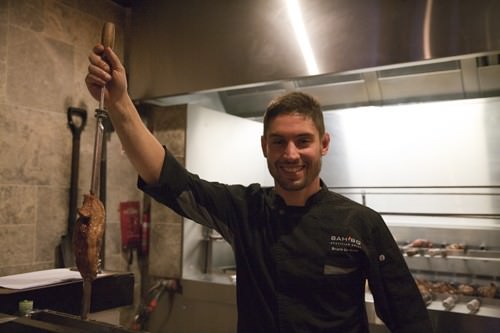 They may have had very little English but the passion for what they are doing and the fun nature was evident in the service.
I couldn't resist ask the guys how they think Brazil will go in the World Cup.  All of a sudden we were speaking a universal language. One waiter told be his family in Brazil say the atmosphere is electric!
"They must win" he said.
When I asked Jose, one of Bah BQ's partners what he thought about Brazil's chances of winning the world cup he said.
"We will win for sure! Brazil is a strong player of the football, and we have the stadium as our 13th player."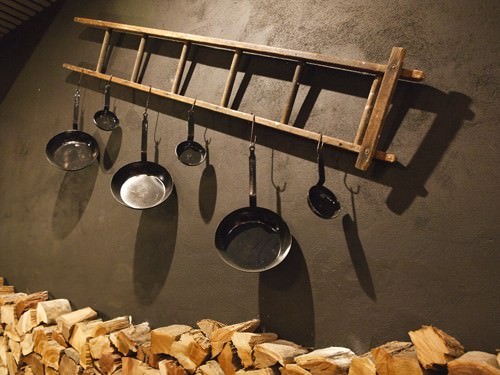 Brazil is playing Cameroon tomorrow, Tuesday 24th at 6.00 am. I certainly have the impression that any thing less than a World Cup win on Brazilian soil would not be well regarded.
Whilst I'm not at the world cup, I have certainly had a taste of Brazil and World Cup fever at Bah BQ Grill.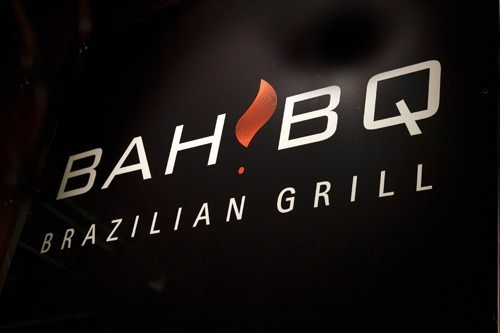 Gourmet Getaways would like to thank Jose and Bruno from Bar BQ Brazilian for their generous hospitality.
Bah BQ Brazilian Churrasco
35 Albany Street Crows Nest, NSW 2065
02 9966 8203