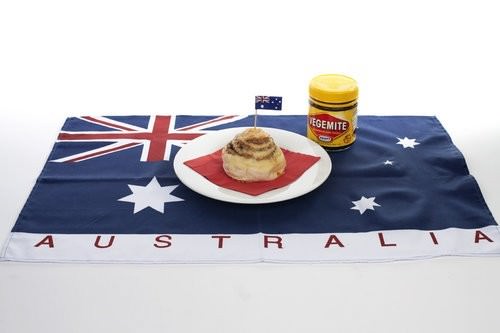 Australia Day is just around the corner! What are your plans for this wonderful public holiday?
Thanks to the generosity of the lovely people at Bakers Delight I was given the opportunity to select some of their delicious products to take home and try.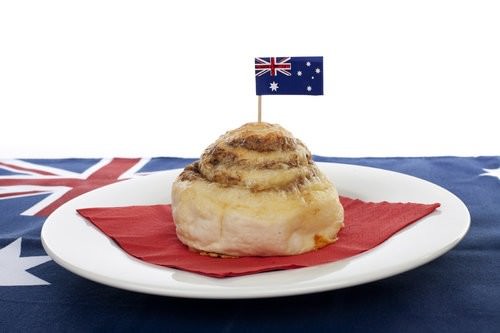 I decided to embrace the "Aussie Day" spirit and chose the "Cheesymite Scroll".  They are one of my favourite Bakers Delight products for the kids.
If you haven't sampled one before imagine Bakers Delight dough, spread with just the right amount of Vegemite and a generous amount of cheese. The dough is then rolled up and baked to a delicious golden finish. The taste is so much better than any cheese and vegemite sandwich. The bread is so light and fluffy and the cheese perfectly melded with the vegemite.
What could be more Australian than a "Cheesymite Scroll"?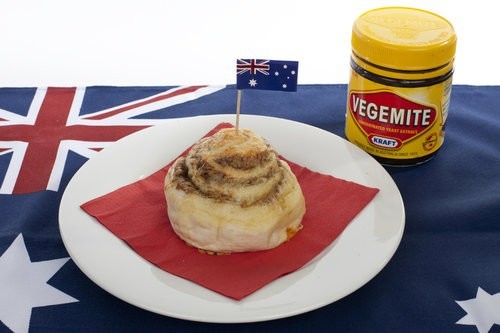 The perfect Australia Day kid's food! 
Bakers delight have been baking this very Aussie combination for 31 years now, and the Australian public just love them. As a way of thanking customers Bakers Delight will be giving away fresh baked mini Cheesymite Scrolls to customers on 26 January.
The offer is available at all 614 Bakers Delight bakeries across the country. Bakers will be getting up extra early on the 26 January to bake fresh from scratch the Mini Cheesymite Scrolls. It is expected that over 250,000 customers will enjoy this free treat on Australia Day.
I know whatever we do on Australia Day it will include a Cheesymite Scroll for the kiddies, they are always a favourite!
So readers tell me what is your favourite Baker's Delight product?
Will you be grabbing some "Cheesymite Scrolls" for the kids this Australia Day?