Just one night in Auckland is all we really have available this trip.  We are all so tired after our 1.00am arrival into the city, and our busy day. I have to admit that it I was tempted to just stay in, I even toyed with the idea of ordering room service and having an early night.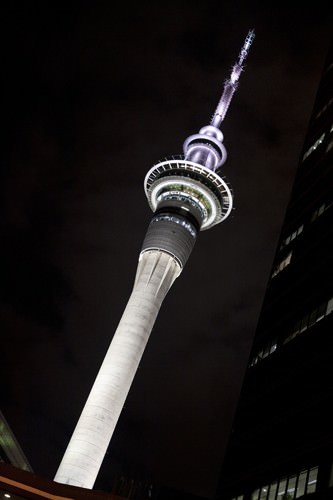 I may have contemplated that option for two minutes before deciding to drag everyone out for an exploratory walk in the city.
I had a list of places I wanted to try if time permitted;
Depot on Federal St (Oyster's and Pork Hock are a hit)
Barilla on Dominion Rd (Amazing Dumplings)
Ramen Do on Symonds St (Pulled Pork Ramen)
Elliott Stable Elliot St (Mixed dining precinct in historic building)
The Grill on Federal St (Steak and Seafood)
With just one meal left to eat in Auckland it was quite apparent that I would not be able to try them all!
So we decided to take a stroll and see what took our fancy.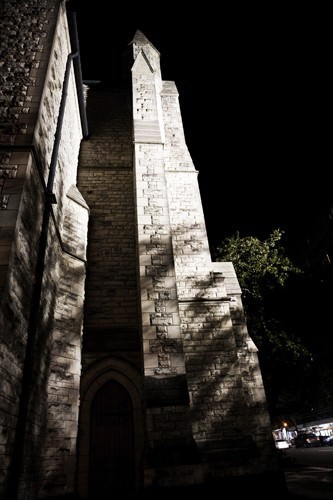 Whilst enjoying our wander both Mr GG and I commented on how much Auckland CBD reminded us of parts on Melbourne.  Perhaps the buildings were built at similar times but both cities also have the same young cosmopolitan feel.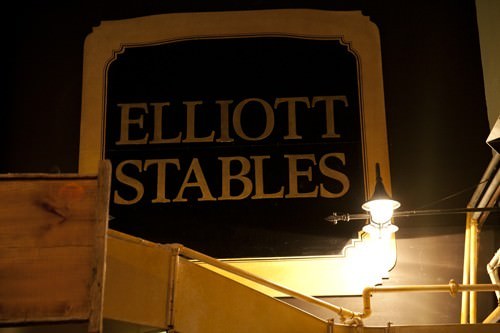 After a little more walking than any of us particularly felt like we decided on Elliott Stables. The historical old building was built in 1910 and started life not as stables but as a warehouse. It had many uses over the years and narrowly missed demolition on many occasions. Recently it underwent a restoration and is now a charming eating precinct which houses many different restaurants. The tables are  located in the central area and are available to be used by patrons who can order from just one or all restaurants.
I loved the history and charm of the building with its marble features,uneven cobbled basalt flooring and rich rustic timbers.  More importantly, with numerous restaurant to choose from I was confident we could please everyone tonight.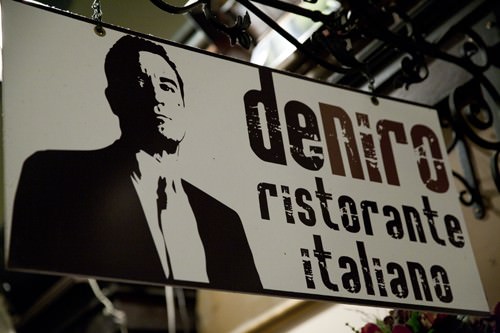 With this in mind we ordered from three different venues.
For the children I ordered a seafood risotto from De Niro.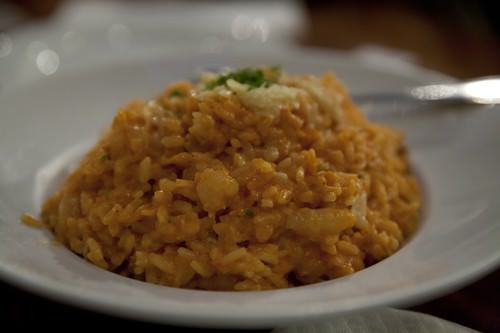 The children were quite hungry after searching for Hobbits all day so they made short work of this dish.  I tried the risotto with great expectations but felt the only flavour was tomato and the prawn was very nondescript. The texture of the rice was nice and I enjoyed the consistency.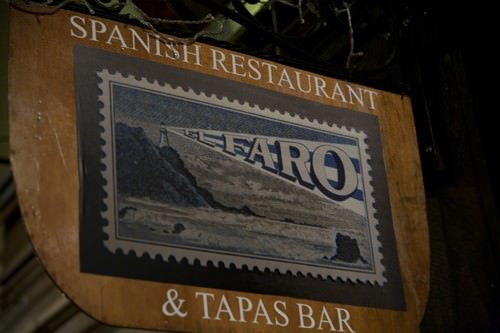 For Mr GG and myself I ordered four tapas dishes from El Faro Spanish Restaurant ans Tapas Bar.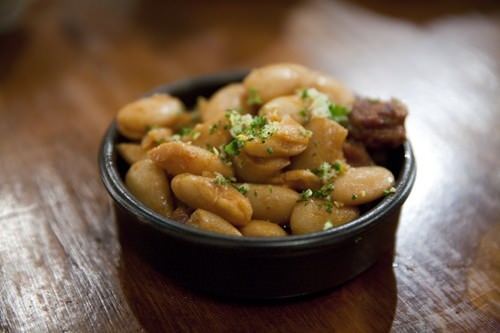 The first tapas I tried was a broad bean and Chorizo dish which was a simpler version of the Catalan Salad I make at home. It was delicious. Soft large beans are my comfort food and I felt like I was getting a huge food hug.  The Chorizo added a yummy smokey warmth to the dish.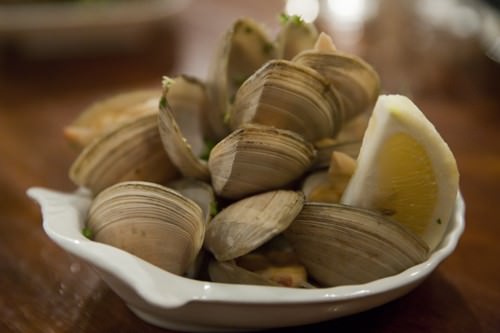 Next I sampled the clams in garlic and lemon! These little beauties were tender and perfectly cooked with the soft seafood flavour coming through the butter sauce gorgeously.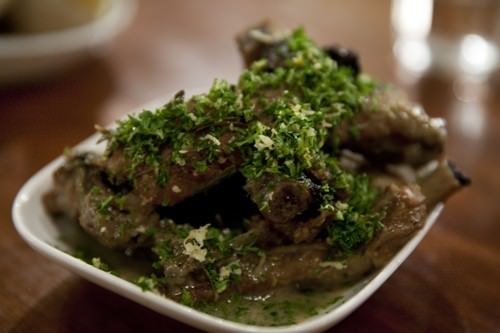 Surprisingly I had also noticed some slow cooked Tamworth pork ribs on the menu. It is funny to be so far from home to see some of our regional produce on a menu. Naturally I had to order this dish just to see what the kiwi's were doing with our meats.
The ribs were served slow cooked, the moist meat literally melting off the bone. Usually I find pork ribs served with plum or BBQ sauce, these were served with a much lighter lemon herb glaze which I found much lighter and a great alternative to the norm.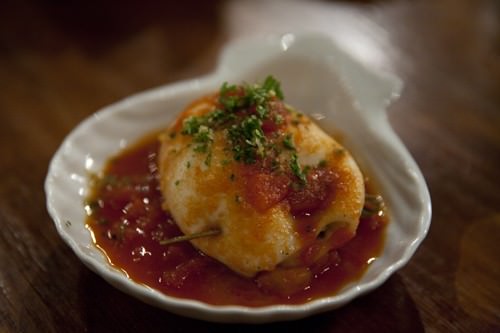 The final tapas was rice stuffed calamari served in a tomato sauce. The calamari was again perfectly cooked, it had remained very tender and was the perfect casing for the fragrant rice which had and assortment of spices, capers and vegetables added.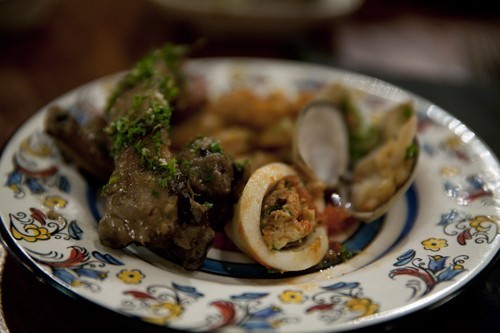 Almost satisfied we make one last lap of the stables looking for dessert. The children had already noticed Delectable Desserts , a small French inspired outlet which specializes in retro styled desserts such as apple pie, lemon meringue pie,  chocolate puddings, creme brûlée… And the list goes on.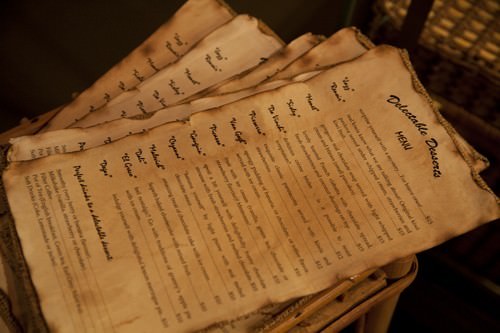 We decided to share a toffee pudding. It was served with a toffee sauce, ice cream and chocolate syrup.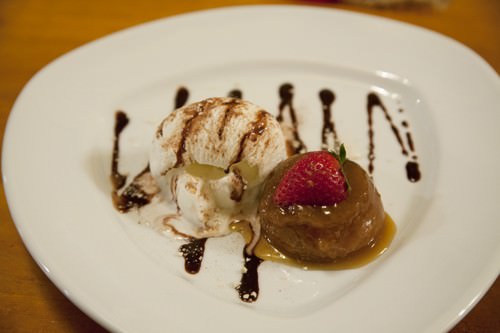 The pudding reminded me of my Nan's steamed butterscotch pudding, it was so moist all the way through with a large sweet crumb. The sticky toffee sauce was also delectable.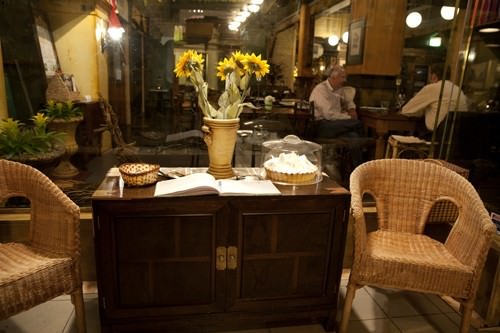 Now… I don't know if it is just me, and I don't like to be picky… but I did feel the pudding could have been a little larger.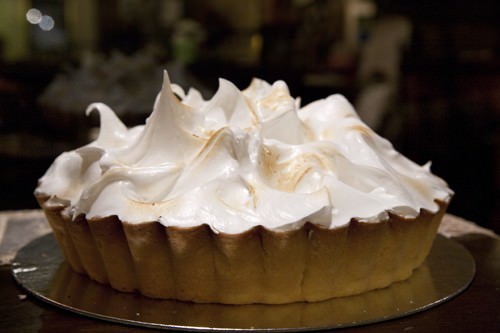 What do you think? I feel that the centerpiece (toffee pudding) was dwarfed by the ice-cream. Maybe I should have ordered this amazing lemon meringue pie which was also available??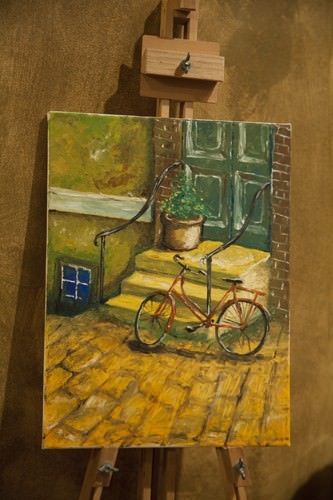 Tired but content we made our way back to our apartment.  I am very pleased we decided to go out for the evening. Seeing a city of a night gives a whole different perspective.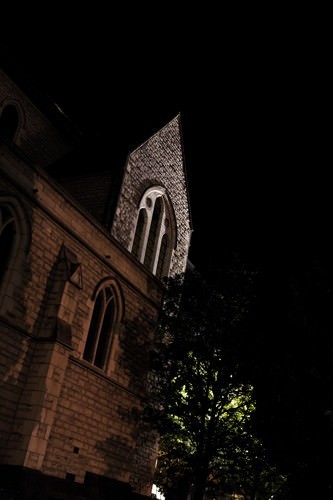 Is it just me or are Churches creepy after dark??