Adelaide is fast heating up, with temperatures now in the 30s, and there's nothing like eating in the sun to maximise the pleasantness of it all.  Your Adelaide holiday could see you visiting a vineyard restaurants, an outdoor beer gardens, or so much more. Adelaide has some wonderful restaurant options. Gourmet Getaways writer Hannah Tomas has put together five of the best places to dine, which make the most of the stunning summer weather.
Beach Pit
The Beach Pit situated in the quaint beach suburb of Brighton is undoubtedly one of Adelaide's finest cafes. Here you can enjoy great coffee, sea views and delicious seafood delicacies including their famed seafood platter and salt and pepper squid; all for a very reasonable price. The service is esteemed, largely due to the friendly owners often seen working the floor themselves. For a total experience, pair your breakfast, brunch or lunch with a long and relaxing stroll down the beautiful beach. Beach Pit is also a great setting for catch-up-en-masse group dinners if you're just flying in briefly for the weekend, and there are some great hotels in the area too if you fancy placing yourself a little closer to the sea breeze.
Argo on the Parade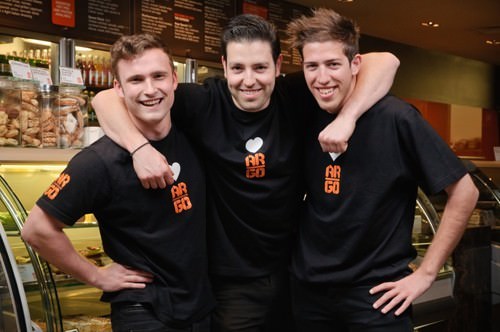 Right in the heart of the city lies Argo on the Parade — very convenient if you're looking to book an Adelaide city hotel. Their motto of "We love life. We love food. And we love bringing it to you" accurately sums up the whole Argo experience. If you're heading there for breakfast in the sun, check out the "Morocco By Day" with Napolitano sauce, pine nuts, chili, provolone cheese, rocket and poached eggs, served with toasted continental bread. All of the eggs are from Kangaroo Island, certified free-range and served exactly how you like them. Park up with a killer espresso and a Sunday paper, soak in the sun, and sit and watch the South Australian world go by.
Fedora's Restaurant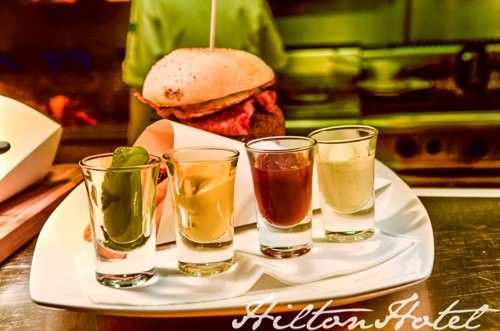 Fine dining fuses neatly with contemporary Aussie cuisine at the Hilton Hotel Fedora's Restaurant. With its delicious season menu, fresh and flavoursome summer delights are now on the cards for breakfast, lunch and dinner. Kick start your summer weekends with a hit of the Hilton Big Brekky (also known as Rizzo & Spheres). Enjoy fried eggs, chorizo, button mushrooms, chili tomatoes, bacon, fluffy potato spheres, balanced out with a healthy fix of tomato and rocket salad. If you're looking for lunch, you can't get past the award winning 300 gram, premium five-star Wagyu Burger, judged by the Australian Hotels Association as being the state's Best Pub Burger in 2011.
The Orchard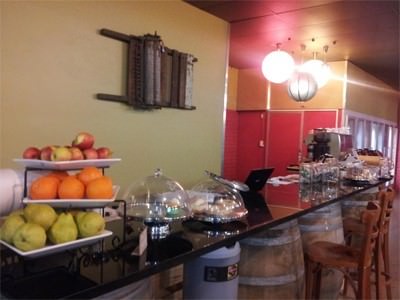 Known as the coolest cafe in Coromandel Valley, The Orchard is nestled between Port Willunga Beach and the beautiful McLaren Vale Hills. To get there, just drive 15 kilometres out of Adelaide via Main Road. The gorgeous garden setting is great for groups or families who can sit back and enjoy great coffee, wonderful regional cuisine, delicious wood-fired pizza, a stellar wine list and various organic treats. The Orchard also has a lovely heritage building available for hire for functions and events. Some of the food is grown in the onsite gardens with the owner playing the role of chef. You can't ask for a more fresh or personal experience than that.
Celsius Restaurant and Bar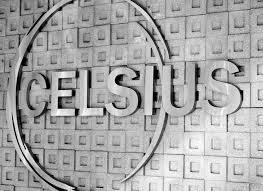 The chic Celsius Restaurant and Bar is a great spot for lunch and evening entertainment. It was previously rated by Gourmet Traveller as being the number-one1 restaurant in South Australia, and number 54 nationally. Also home to a great drinks menu, it was awarded by Coca-Cola Amatil as having the Best Larios Cocktail in 2011. A bit pricier than the other options listed above, main dishes will set you back about $40 a pop — but that's not to say they aren't worth it. The duck breast with artichoke and grains will get you drooling, and the snapper, mussel, cabbage and cos dish is guaranteed to have you crying out for more. For true bang for buck, try the five-course degustation for $95, and add matching wines for an additional $40.
About the Author: Melbournite Hannah Tomas is a passionate foodie who loves a good summer seasonal menu. Hannah is one of Gourmet Getaways regular guest contributors. Thank you for sharing your Adelaide holiday top restaurant picks.