I have a little secret that I am able to share with you today. Next week, a range of delicious slices are about to hit the Coles supermarket shelves that will change your life… does that seem a little dramatic? I don't think so.
I had the pleasure of sampling the new Loaf Slice range today, and I am in total lust!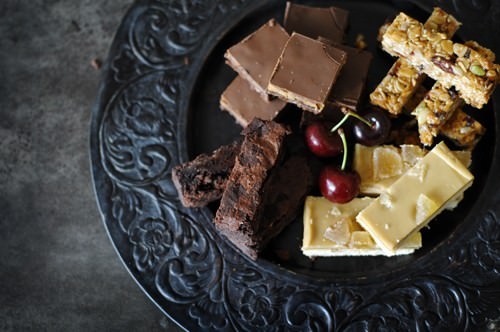 These slices taste like a restaurant quality dessert.  The reason they are so good is they were created by chef Sean Armstrong from the finest quality ingredients with no artificial flavours, colours or preservatives.
Now no one needs to know if you don't have time to bake dessert yourself. Simply place the slice on your best platter and serve with a gourmet ice-cream.  I know it's cheating, but it can be our secret, who is going to know, these delicious treats taste homemade.
If you want to go to a little more trouble I have a delicious recipe idea which has been taken from the Loaf website.
It is still a simple and delicious dessert, but most importantly it can be ready in 30 minutes (not including freezing time).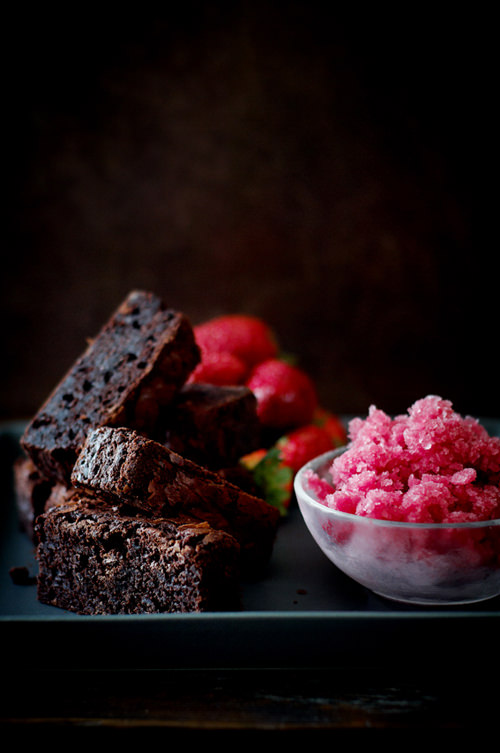 Sticky Chocolate Brownie w Blood Orange Sorbet & Strawberries
Ingredients:
1 Loaf 300g Sticky Chocolate Brownie
8 x blood oranges
100g sugar
150g water
juice and zest of ½ a Lemon
Method:
Heat water, sugar and lemon zest and simmer on a low heat for 5 minutes. Remove from the heat, add the lemon juice and the orange juice and allow to cool to room temperature. Then place in a bowl in the freezer, allow to freeze for an hour then remove and stir. Repeat this process until you have a churned smashed looking sorbet.
Place serve bowls in freezer 2 hours before serving this will allow the sorbet to stay frozen for longer when serving.
Cut the Brownie into 4 pieces then serve with fresh sorbet and summer strawberries.
Serves 4
I hope I have made you very hungry. The slices are available in four flavours:
Sticky Chocolate slice
This is a rich chocolate fudge brownie slice with a slightly crisp sweet crust and a soft gooey fudgey centre. It is the ultimate chocolate indulgence and is baked using real French chocolate for a taste sensation. Heat a slice in the microwave for 30 seconds and you have a mouth watering hot fudge dessert which will leave you wanting more.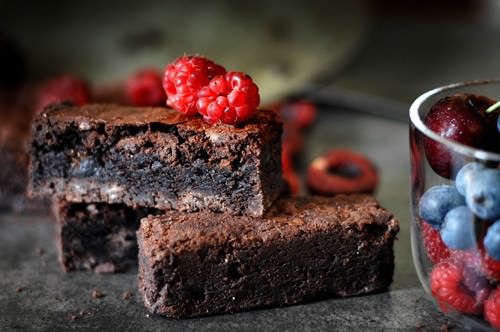 Cranberry & Pistachio Slice
This is a classic muesli style slice that is simply packed with mouthwatering goodness.  It features Cranberries, toasted pistachios and is sweetened with honey.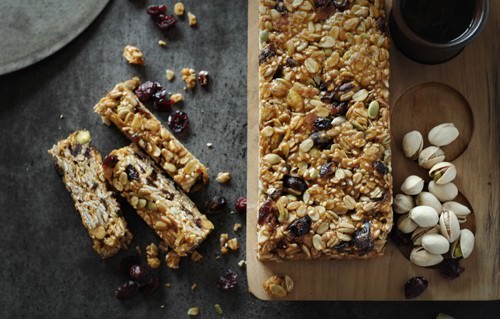 Gooey Caramel Slice
The caramel slice honestly tastes exactly the way my mother makes hers except that Sean has upped the ante by using chocolate in the delicious biscuit base.  The biscuit base is then topped with the most amazingly silky gooey caramel filling and finished with a solid layer of rich chocolate decadent.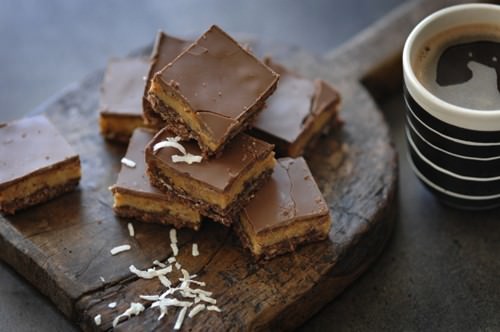 Explosive Ginger Slice
Truly an explosion of flavour! A delicious sweet buttery slice with gorgeous sticky sweet crystallised ginger chunks. The warming zingy flavour of the ginger is simply divine!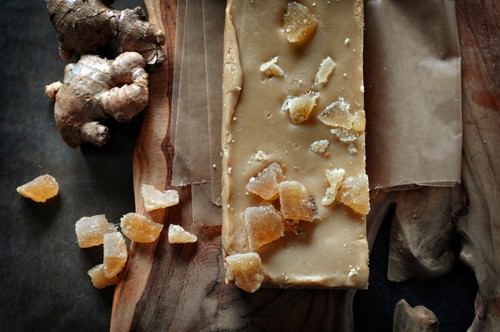 For more amazing recipes please follow this link
The range will be available in Coles Supermarkets throughout Victoria and New South Wales by the 28th January 2013.
What flavour do you think you will try first?
Gourmet Getaways would like to thank Loaf NZ for providing their delicious product for review. This has not been a paid post however and all opinions in this story are honest, and accurately reflect the writer's viewpoint. These beautiful images were also supplied by Loaf NZ.