As you may have guessed from my recent stories on the Barossa Valley I love South Australian wines. Mr GG and I make a point of booking a Gourmet Getaway to Adelaide periodically to explore this region.
In the past, we have booked an Adelaide hotel and taken side trips to the beautiful Barossa Valley.
But if you would prefer to stay amongst the vineyards in the heart of the Barossa Valley there is a wide range of choice right here.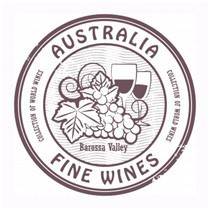 The Barossa is only an hour from Adelaide, it's such a picturesque valley and a foodies delight.
Most notably it's home to some of Australia's best vineyards, such as Penfolds and Peter Lehmann, as well as smaller, independent winemakers and award-winning vineyards.
Whether you're a wine connoisseur or simply a lover of fine wines a trip to the Barossa Valley is both educational and enjoyable.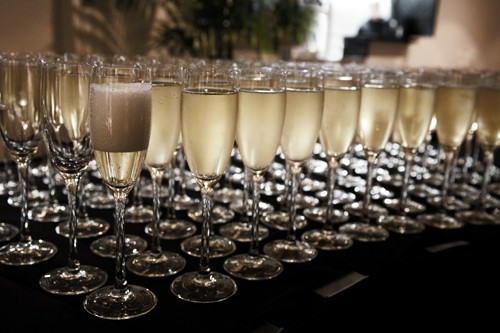 I have already written about my delightful experiences sampling Grant Burge Wines and the Schilds Estate range so today I wanted to share another of my top five Barossa Valley vineyards.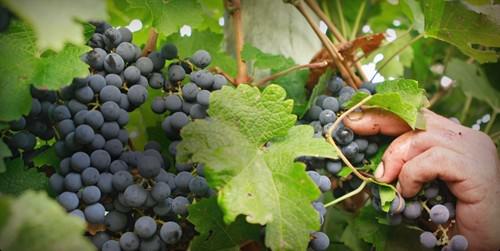 Top 5 Vineyards in the Barossa Valley
Penfolds – Barossa Valley Wines on top of the world.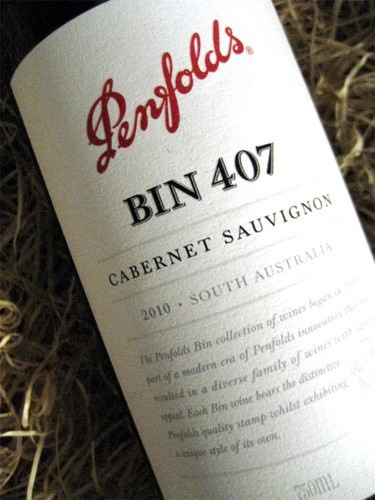 Known as one of the top wine companies in the world as far as quality, consistency and range goes, Penfolds Wines offers reds that are recognised worldwide and whites that are now catching up in popularity.
A senior in the Barossa market, Penfolds has been producing a wide variety of wines since 1844 and indisputably led the development of fine Australian vintages.
The Penfolds cellar door is in the heart of the Barossa Valley and is known for its friendly and knowledgeable staff.
It's the best place to taste a growing range of Cellar Reserve wines that are often hard to source anywhere else, and the Penfolds cellar is the only spot to enjoy a one-hour tasting of the legendary Grange wines and other icons from the brand.
Apart from its award-winning wines, the Barossa Valley vineyard also boasts the southern hemisphere's largest, premium red-wine-barrel hall.
---
Peter Lehmann Wines – Award winning Barossa Valley Wines

A winner of eight awards in the recent Barossa Living Autumn Edition 2013 "Best of the Barossa, Top 100 Wines" contest, Peter Lehmann Wines is a must for anyone travelling to the region.
This legendary winery is considered by many to have done more for the name of Barossa wine than any other.
An old stone winery building that dates back to the 1880s, the cellar door offers tastings of more than 40 wines from Lehmann's knowledgeable staff.
While you're visiting the vineyard you can take advantage of a private tasting (pre-arranged) or sample some local produce at the on-site cafe.
---
Henschke – Barossa Valley Sustainability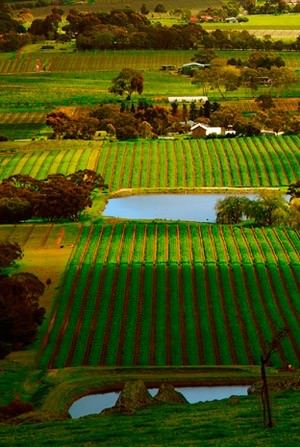 Offering an intimate tasting room, stand-out staff and a beautiful vineyard setting, the Henschke cellar door is another winery that needs to be added to a Barossa Valley itinerary.
At the cellar door, you can sample and purchase a range of Henschke wines from the Barossa Valley, Eden Valley and Lenswood.
Admirably, the vineyard's winemakers Stephen and Prue Henschke (from a fifth-generation winemaking family) are working toward sustainability in their vineyards.
The couple uses organic and biodynamic principles such as working with the natural cycles of the land and finding natural alternatives to standard fertilisers and pesticides.
---
Seppeltsfield Barossa Valley
Seppeltsfield is another one of Australia's oldest wineries and is actually a fully self-contained, heritage-listed wine village.
Established for more than 160 years, this mainstay has produced over 24,000 barrels of wine and its grounds feature 250 acres of vineyards, historic wine buildings and spectacular gardens.
Visitors to Seppeltsfield can enjoy guided tours and learn about the winery's history and operation, as well as the art of barrel making.
While at the cellar door, tourists can taste test the incredible 100-year-old, barrel-aged Para Vintage Tawny or enjoy a Seppeltsfield Rare Tasting Plate, made to match the rare wines on offer.
---
St Hallett producing Barossa Valley wines since 1944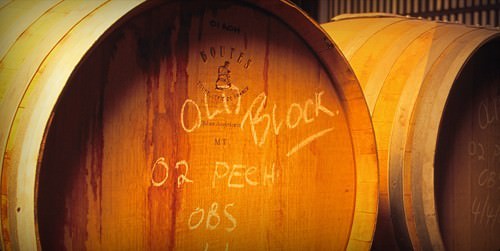 Producing fine wines since 1944, St Hallett's initial focus was on the production of fortified wines. However, the success and quality of the first vintage of Old Block Shiraz (their signature wine) in 1980 led to a shift towards premium table wines.
With a strong commitment to sustainability, the St Hallett management team has introduced eco-friendly principles to their cellar door as well.
A brand new building has been created for tastings and is made from materials from the old cellar door and sourced from demolished buildings around the Barossa region.
I hope I have inspired you take a romantic gourmet getaway exploring the Barossa Valley.