3 Top Gourmet Bike Rides Melbourne
What's better than a bike ride? Perhaps a bike ride with the anticipation of a lovely meal and drink at the end of the line? Have you ever considered combining the two for a gourmet bike ride!
Melbourne has a great reputation for delicious, mouth-watering, gourmet food, plus it also boasts some easy going, leisurely bike trails. Why not combine the two for  an absolute treat.
Inspired by posts on the best bike rides, here are 3 of our favourite trails based out of Melbourne. If you're keen to go further afield, the Great Ocean Road and the Grampians are another two fantastic, scenic options.
1. Capital City Trail
This is a popular and easy trail that encompasses a circular radius around Melbourne's CBD. Spared largely from cars and congestion, it's perfect for visitors who want to see some of Melbourne's landmarks.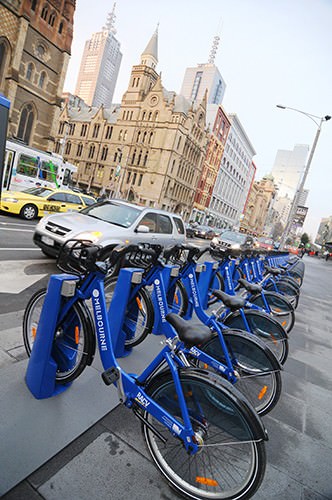 Start off at Princes Bridge near Flinders Street Station and head north towards Abbotsford, where you can stop at Abbotsford Convent, a contemporary village of hip, conscientious artists. There, you'll find some great casual eating options, perfect for lunch. Then you can burn it off by continuing along Brunswick, West Melbourne and Southbank.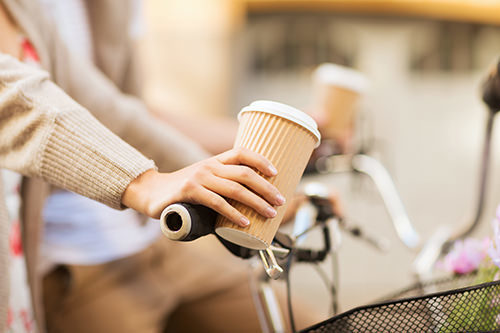 Upon the completion of this 30km journey, you'll find yourself within stone's throw of all the city's bustling eating options. Trying to narrow down where to go for dinner is no easy feat, but Chin Chin is a popular establishment close to the disembarking zone. Mamasita, Lucy Liu's and Movida are all buzzy alternatives.
2. St. Kilda to Sandringham/Half Moon Bay
The Half Moon Bay trail is renowned for being scenic and family-friendly, with continuous coastal views and no gradient whatsoever. Easily navigated, the relaxing and popular ride will take you past 11 beautiful beaches before heading back to St. Kilda. And at a mere 13km, you'll have plenty of time to make frequent stops for pics, coffee and relaxing.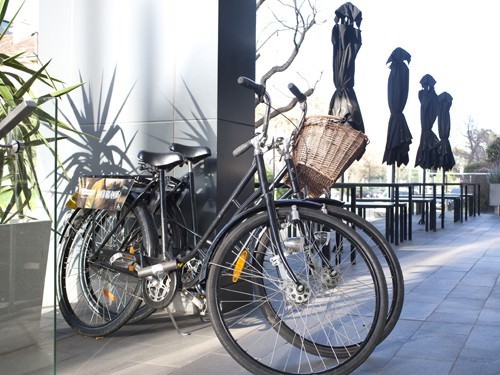 Café Racer in St. Kilda is a great spot to socialise with other lycra-clad kin. Another St. Kilda option for brekkie is the Woodfrog Café, perfect as a starting or meeting point before embarking. When you reach the end of the trail, enjoy some light fare at Cerberus Beach House.
3. Around the Bay Trail
This route is based on Australia's largest bike ride, the Around the Bay charity ride for kids in need, which takes place in October and has been running (or riding) for over 20 years. The route varies from a shortened 20km version to the full 250km round-trip, a sterner test for more experienced riders.
The full Around the Bay trail is a circular ride that covers the whole Port Phillip Bay. Beginning in the city, the route takes you to the tip of Mornington Peninsula. Here you'll be able to take in magnificent views and some great dining options in Sorrento, such as Loquat or Sorrento Trattoria.
Some riders prefer to relax on Mornington Peninsula then take the ferry across and continue onto the west side the next day.
Equipment
If you're in the market for a bike, Reid Cycles has a number of stores throughout Melbourne and offer all manner of affordable, fashionable and versatile road and racing bikes.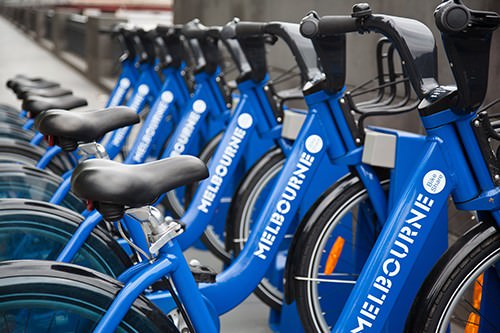 Alternately, Melbourne has introduced a convenient, automated bike share option across the city, a la major European cities like London and Paris and select urban centres in America, which provides a simple way for tourists and residents alike to partake in one of those day-trips through Melbourne.
I hope we have inspired you to get out and see more of Melbourne by bike.  Bike rides are a great family or couples activity for the holidays.