Curryfest is the hottest day on the calendar for the tiny seaside town of Woolgoolga. Once a year the village comes alive with sounds of Punjabi music and the smell of delicious rich curries. Yes, today was the 2016 Curryfest and it was bigger and better than EVER!
Woolgoolga is privileged to have the largest Sikh community in Australia. The town celebrates by hosting a festival celebrating Punjabi food and culture within the local community.

Today the main street was closed to traffic and the town was packed to bursting point with visitors enjoying a family day, on Woolgoolga beach reserve. We arrived just before lunch and the entertainment was in full swing. The sounds of Indian music could be heard from blocks away as the Bhangra Dance competition hotted up.
This year there were two stages hosting performances which meant we were spoiled for entertainment choices. However, it was the food that was on my mind. The smell of curry was driving me crazy.
My initial intention was to try something from every curry stand. I started with the first one I saw, Govinda's Vegetarian Indian. This was Brett and Locky's favourite curry for the day. I bought a small mixed plate which held a creamy vegetable curry, rice and some kofta balls in a delicious spicy chutney.
That dish merely awoke my appetite. I had arrived hungry, but all of a sudden I was starving! Luckily there were an amazing array of food options available.
Anais noticed the Aroma's of North India food stand.  This is my current favourite Coffs Harbour Indian restaurant.  I quickly made my way over to the line and took a look at the menu. We hadn't tried a butter chicken yet and I love lamb korma so I ordered a mix of both on rice. I also noticed the samosa looked particular large and delicious so two were put in a container for me with a mint raita. I might have called it quits there but Brett reminded me we needed a naan bread. Gathering up my tasty haul I looked for a nice spot on the grass to sit and eat.
Whilst we ate, we listened to the Dholi Drummers and DJ Vinny. If you can imagine pop charting DJ music with a traditional drumming accompaniment you may have some idea of the performance. It was high energy and a real crowd pleaser.
Another of my favourite dishes Malai Kofta. Malai Kofta are little balls (kofta) of paneer cheese and potato which a deep fried to a golden deliciousness. The kofta's are then served in a rich tomato, cream curry. YUM! So now I need to apologise… I ate them all and forgot to take a photo!
Just believe me when I tell you they were lush!
As I walked through the food stands I realised just how lucky we are in Coffs Harbour to always have such an array of delicious Indian food.
I'm sure I wasn't alone in this thought. One of the most popular stands seemed to be the Curry Traders Spice stand.
Curry Traders supply prepackaged spice blends which allow anyone to produce authentic tasting curries at home. I have tried these blends before and I was impressed. I'm not surprised that people were stocking up.
My next stop was the Om Nameh Indian Grocery store stand. I've been making a lot of curries lately for my "soon to be released" Indian Cookbook.  I tend to see the staff at Om Nameh most days. They're always fabulous at helping me tweak recipes, and naturally they supply all the "difficult to find" ingredients.
As an example of how wonderful the staff and management are; my Mango Chicken Curry is a recipe given to me by the owner!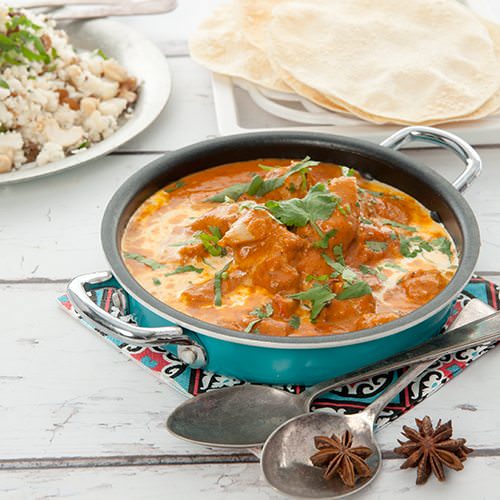 Having eaten our fill of Indian curries we wandered down Market St. It had also been closed for the day events and was home to the second entertainment stage. We watched as the indigenous dancer "Jalay Jalay" performed. Watching aboriginal dancing is like watching a story telling. The ladies moved rhythmically to the music as the seemed to tell a story of food gathering and preparing a meal. Although I was entranced, the children called me away.
There were so many activities for children in the "Kids Zone". Naturally my boy spotted the Sydney Sixers display and went on a merchandise hunt. My kid is cricket mad! We're off to India shortly to do some final research for my cookbook. The only thing the boy wanted to know when I told him was if he could play cricket in India!!
I managed to convince Lachlan to keep moving.  There was still so much to see and do! Each year at the curry festival I love looking at all the locals dressed in their gorgeous traditional dress. The colours are always so vibrant and the bling is amazing!
Even the simple white gown this man is wearing, with the colourful turban looks so dignified. I had also noticed some non Punjabi festival goer walking around in turbans and I started to wonder if it was an activity we could do with the children. Sure enough the Sikh Temple was demonstrating the art of tying a turban.
It was such a fun activity! My children were so excited to be allowed to wear a turban. Anais was allowed to choose a colour for her headdress. She chose green. The man was so comfortable and adept at untying her long hair and making a bun on top of her head. He then wound the turban around her head to form a perfect turban.
Once Locky saw Anais turban he decided to get in on the act. He had already quizzed everyone on the stand for their favourite Indian cricketer! The boy continued to talk cricket as his head was wrapped.
The family walked away with three turban heads. I learned there are many ways to tie a turban, and although they made it look easy, there is a huge amount of skill involved.
The Sikh Temple stand was interesting for more than Turban tying reasons. I'm a Woolgoolga girl and I grew up living next door to the temple and in front of the Temple view Indian Restaurant. I'd always noticed food being taken into the temple. I always wondered how food and church combined. One of the banners explained the ritual of bringing food to the temple so there was always a meal for anyone that attended.
We wandered away from the Turban tying and stumbled onto the Beach Yoga Classes. Studio Move is a Woolgoolga based yoga studio.  Throughout the Curry Festival market day they provided beachside yoga classes. The studio established a Breathe Move Live Zone under a giant white canvas tent. Yogi's were welcome to try various different classes during the day which demonstrated different aspects of yoga.
Anais was first to spot the Hula Hoop stand. Before I knew it she was twirling the hoop around her waist like a pro.
She made Hula Hoping look like so much fun, I simply had to join in. It was a surprisingly hard cardio workout, although it was so much fun I didn't want to stop!! I noticed Teaki Hoops offers classes and workshops.  After a little bit of showing off, I put Anais and my name down for a workshop!
Our last stop was to watch some of the ladies getting Henna tattoos. I'm always amazed at the perfect and ornate designs that can be produced by the artists. Although Anais would have loved to choose a design we were ready to leave. I promised her we would both get henna tattoo in India next week.
So if you have ever wanted to immerse yourself in Punjabi culture and enjoy delicious food you have to bookmark theWoolgoolga Curryfest. The festival is like a little tase of India without leaving Australia.
My Indian cookbook is due to be released in December 2016. It consists of 25 authentic Indian recipes. If you would like to get notified when the cookbook is released please complete the contact form below.
I added some links and pics to some of my previous stories on the  Curryfest.