It was blue skies for as far as the eye could see for the Saturday lunch session, of the  "2013 Taste of Sydney"  food festival.
Centennial Park was the venue for this four day event which saw restaurants and top chefs showcasing their signature dishes for public enjoyment. Producer displayed delicious samples of their finest wares, there was live entertainment and interactive classes all aimed at lovers of fine food.
Mr GG and I were attending "Taste of Sydney" courtesy of Jeroxie from "Addictive & Consuming" and Stellar Concepts PR. Prior to attending I had researched which of Sydney's finest restaurants would be in attendance and perused the menu with great care. I decided on a list of food I just knew I wouldn't be able to go past.
So let's get straight into the spirit of "Taste" with a sampling of the food.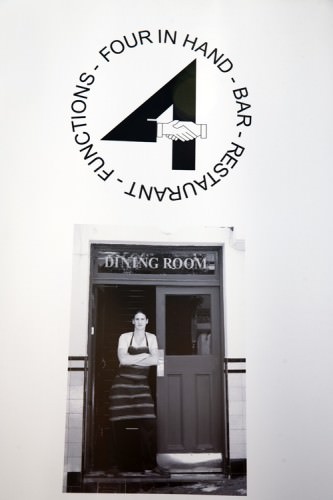 Roast Suckling Pig with sweet coleslaw and Roast Potato wedge. After seeing the two little suckling pigs rotating around the spit I knew this had to be our first dish of the day.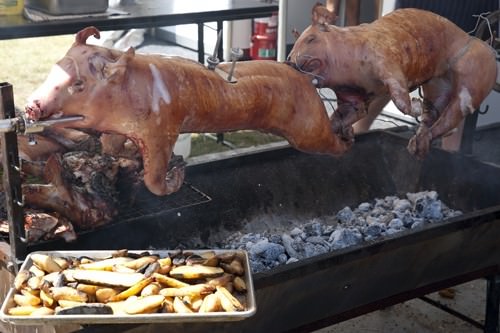 It was absolutely amazing, if I could eat this again and again I would. The pork just melted in my mouth and coleslaw was sweet and yummy!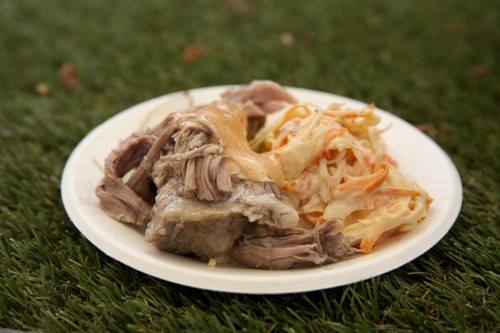 Right next door was Three Blue Ducks.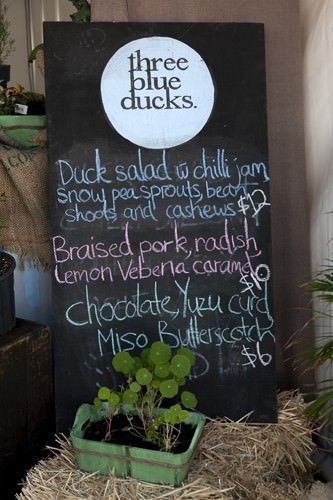 Duck Salad w chilli jam, snow pea sprouts bean shoots and cashew nuts.
This was a delicious explosion of flavour. A crisp salad, crunchy cashew complimented the tender gamey duck meat.
Braised Beef Shortrib w anchovy gremolata and cauliflower puree.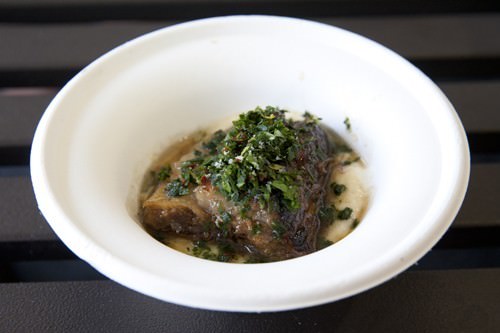 Oh God, more amazing deliciousness. Melt in your mouth meat, salty delicious gremolata and comforting smooth cauliflower puree, I will need to have this dish again!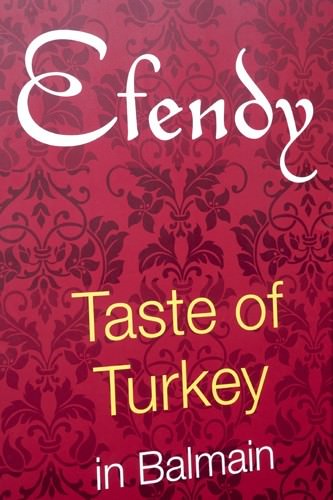 Scotch Fillet Cha Kebap on a charcoal spit eggplant & Kasshar Puree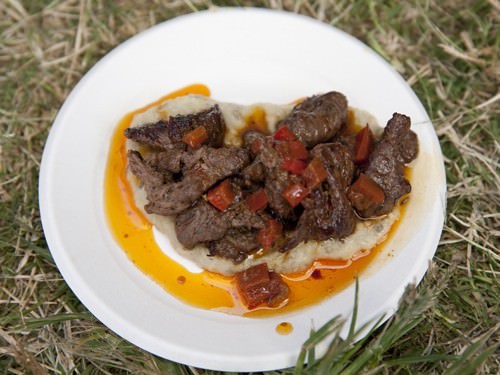 Deboned Roasted Sheep Head w Garlic & Cherry Tomato Tandir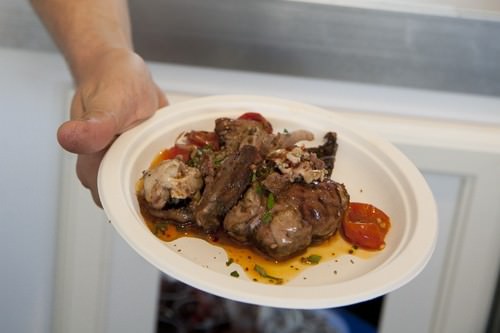 …just so good!!! The meat and the eggplant were cooking away over the coals as we tucked into these heavenly dish. So much flavour!
Efendy's Turkish Dessert Table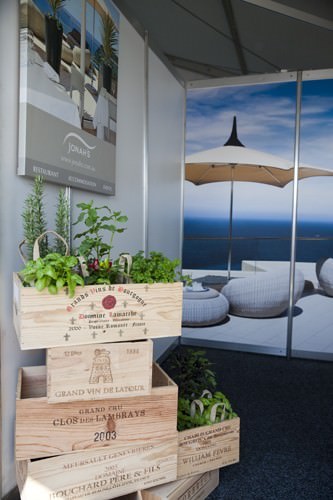 Grimaurd Duck w pickled plum, lemon verbena, Kohlrabi and roasted almond picada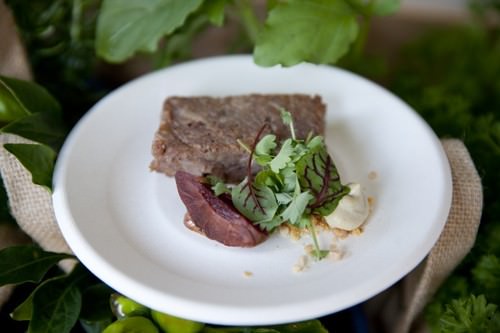 This was our only disappointment, I have always had this restaurant high on my list of places to visit.  Mr GG and I have always intended to have a Gourmet Getaway in one of the ocean front suites and enjoy a meal or two in the restaurant. This dish was served at room temperature and judging from the appearance had been sitting on a table out the back for quite a while.
I understand that producing meals at a festival is difficult, but all of the above restaurants dishes were a resounding success because the dishes were cooked in-situ.  No need to dwell on the negatives because the day was nothing but a positive experience.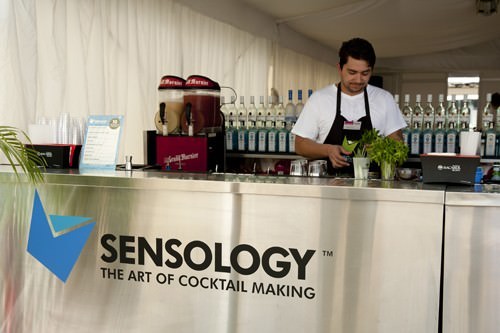 – The Art of Cocktail Making –
My favourite part of the day was the cocktail making with Sensology!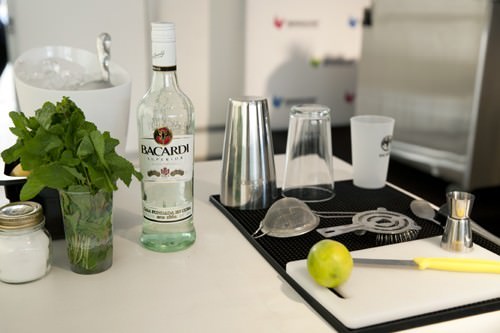 Mr GG and I joined the Mojito making class.  The guys taking the class had the group salsa dancing while everyone took a place at their own individual bars settings.
We sliced, muddled and swizzled our way to the most delicious and refreshing Mojito.  Both hubby and I had so much fun making the cocktails.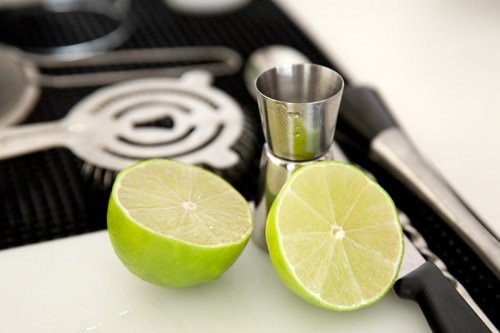 The true test was in the finished product! It was the most delicious, refreshing cocktail, and so easy to make when you are shown how!
Now that I have added the Mojito to my cocktail repertoire I have informed Mr GG that I will need a muddler.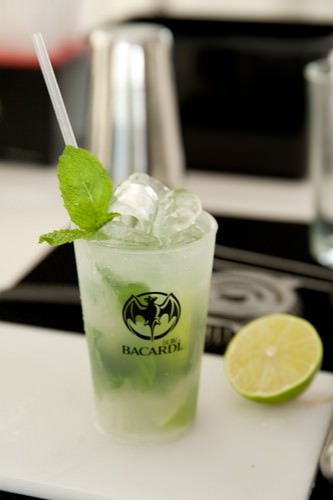 With Mojito in hand we moved on to the Tasmanian Marquee.
The Tasmanian pavilion was very popular!
Guests were invited to "taste the Tasmanian" difference with a huge variety of producers exhibiting the most wonderful gourmet offerings.  The region certainly has reason to boast.
I couldn't go past the Huon Salmon stand. It was filled with the most delicious salmon products. I sampled the cold smoked salmon and it was absolute music to my mouth. Huon Salmon is the only brand I will buy in the supermarket because the farms are located in the beautiful fresh Tasmanian waters.  I have seen where the fish are farmed and the Tasmanian environment could not be a more ideal location.
I was also pleased to sample a new Huon Salmon product, which I have not yet seen in the supermarket.  Huon Premium Smoked Salmon Dip! Yum, it was the most amazing flavour and garnished with salmon roe, brought it to absolute perfection.
I have to apologise for the lack of images, I was preoccupied sampling. I did get a rough idea of the recipe for the dip so I may have to try and make my own Huon Salmon Dip in an upcoming story.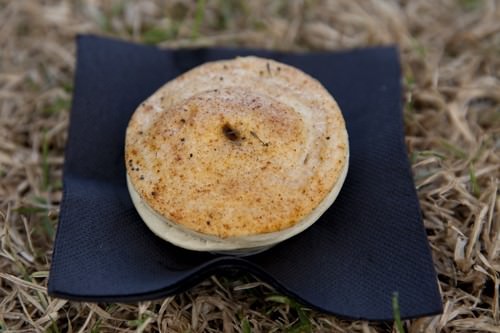 As we were leaving the Tasmanian Pavillion the aroma of pies drew us back to the Tasmanian Bakeries pie oven.  We had to try the Wagyu party pie. Crispy pastry with a lush meaty filling, delish.
Would you sample a glass of green potion from this man?? What if the liquid was called the "Pernod Green Beast"?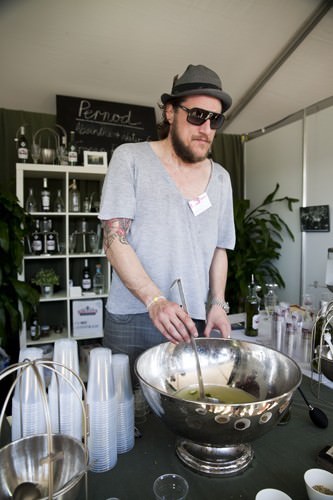 Sample it we did; and it was the most amazing cocktail! The lime and cucumber complimented the spicy absinthe perfectly and with a "healthy" amount of ice and water it was just the refreshing kick we needed on this hot day.
I have never tried Absinthe before as I find the whole concept a little scary! I always thought it would be silly strong and I would black out… hence the name. I could not have been more incorrect. The spicy flavour was delicious!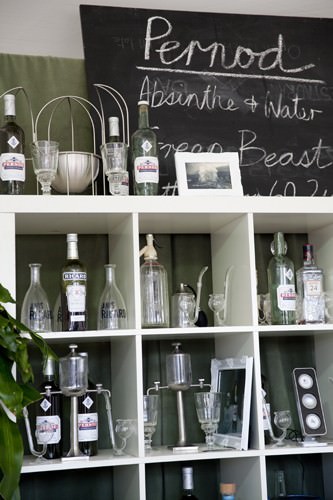 I collected one of the Pernod cocktail brochures and if I can translate the recipes from French to English I will share it with readers.
I have a soft spot for Tyrrell's Wines, firstly it's a family owned Hunter Valley Vineyard with a history of over 150 years winemaking. Secondly they consistently produce great wines. There are not too many labels that I can confidently pick up any bottle and know that I will enjoy the wine.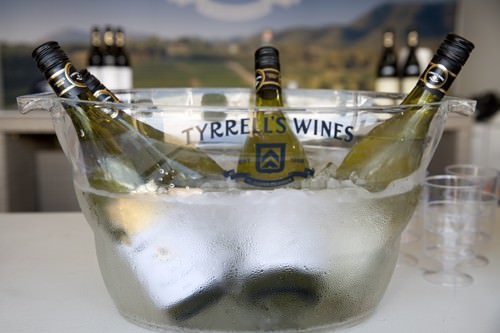 I took the opportunity to sample the Fordwich Verdelho 2012.  I enjoy Hunter Valley Verdelhos; they are light crisp with tropical fruit flavours. This was a perfect example of the style, it is a wine well suited to a picnic in the park… which is exactly what we are doing today.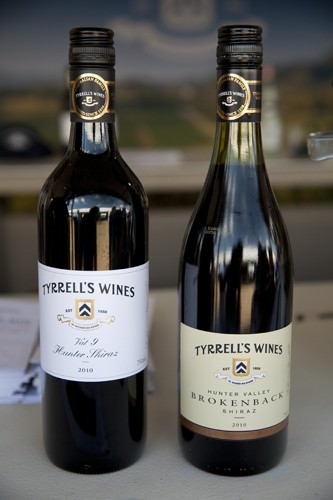 I also tried the Brokenback Shiraz 2010 which was a lovely mellow red.  It was soft and plummy with a gorgeous silky finish. This will be the Shiraz I turn to this winter.
Mr Happy Goblin was very generous with his samples, and after trying the product Mr GG called me over to show me what he had found. I suspect so that he could have another beer or two while I tried the homemade lemonade and coke.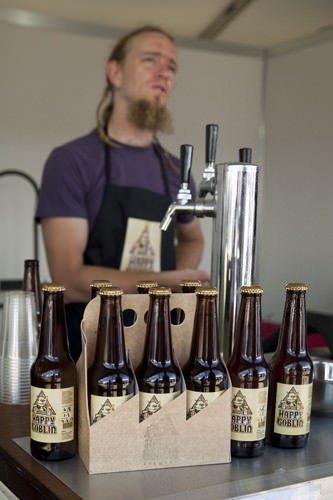 I have to admit the soft drinks were not what I was expecting, the coke was amazing, full of natural spice flavours. The cloves and cinnamon were dominant and the soda was not overly sweet or syrupy as it namesake, but more a lovely, refreshing light drink, perfect for this hot day. The lemonade again was fresh and crisp, not in the least syrup, but with a lemon squash flavour.  Both were delicious!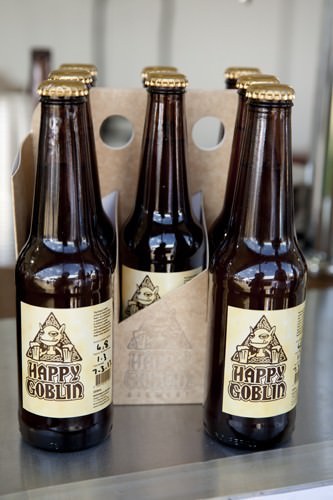 Mr GG was enjoying the beer drinking session with the Happy Goblin and I overheard him organising to have one of his own micro brewery kegs filled with Happy Goblin Beer! Seems that the Goblin will be joining us at home, on tap  in the kegorator.
Mr GG can vouch for the fact that I have been craving truffles lately.  It is out of season so I have had to make do with truffle oil and other truffle flavour delicacies.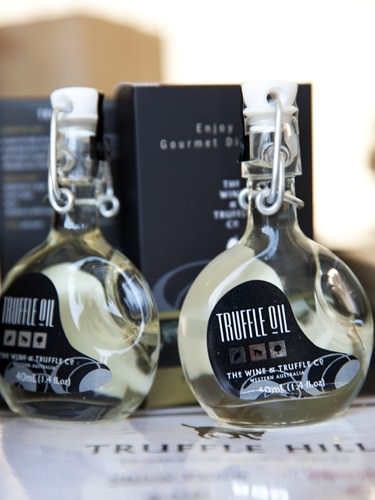 The Wine & Truffle Co brought products from WA to the show, and whilst there were wines on offer I was more interested in sampling the truffle products. Available on the tasting table were the following items:
Truffle Sea Salt Flakes
Truffle Mustard
Truffle Tapenade
Truffle Oil
Truffle Honey w Hazelnut
Truffle Dukkah
My favourite flavours by far were the Truffle Tapenade and the Truffle Honey w Hazelnut; these were just the perfect flavour match.  These products are also available on their website with a 10% discount. In season it is possible to also purchase truffles!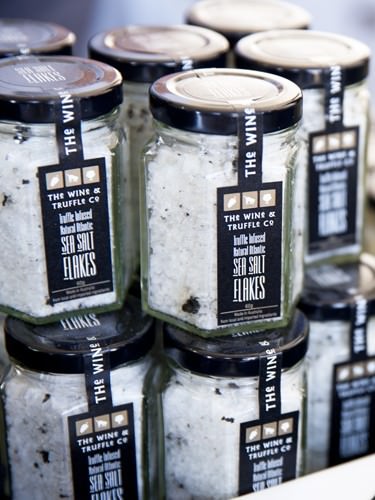 Most excitingly this producer also offers wine and truffle tours of the property, so it is not only about trying the product but also experiencing it in full.
I found the urban beehive to be a really interesting exhibitor, they were located in the shady sustainable living section of the show.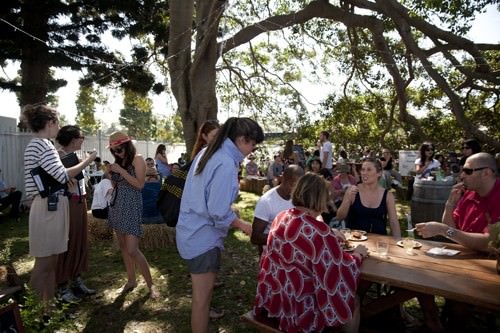 This stand showcased honey collected from beehives positioned in various areas throughout the Eastern Suburbs of Sydney.
Honey collected is not treat in anyway, simply extracted and strained so the bottled product includes some pollen and all the natural flavours of the honey.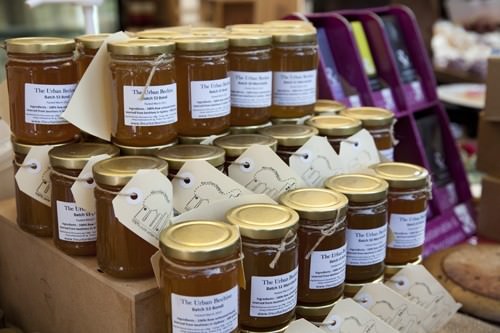 Each jar of honey available for sale is labelled using the collection are.  There were jars on tasting and for purchase from areas such as Bondi and Marrickville. I find this amazing and it is something I feel I should also be trying to do at home given I have a lot more open space available than a rooftop garden or suburban yard.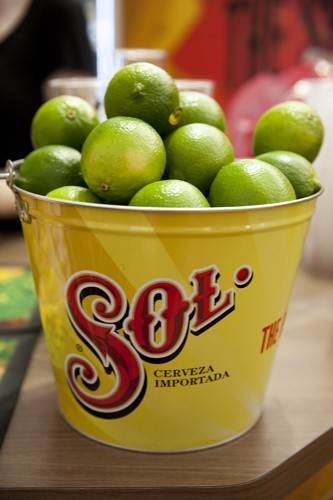 The Beer Hall was our next stop, here Mr GG was in his happy place.  He sampled and bought beers from a lot of the producers. It is really reassuring to see the continued emergence of the boutique beer market. It erks me that the bigger players, Carlton, Fosters etc have jumped on the boutique band wagon and tried to fool the public by producing "facsimile Boutique Beer."
Standing amongst these smaller producers the passion for beer was evident.
One of our favourites beer producers in the hall was the Rocks Brewing Co.  If the imagery on the labels seems a little strange then perhaps I should explain that the lads behind the labels are 5th and 6th generation convicts. Each variety of beer produced has its own colourful story to tell.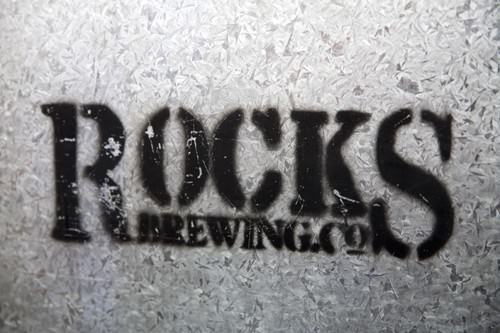 …but it is all about the taste, so Mr GG lined up a tasting of three beers "the boxer" Red Ale, "the Governor Ale" a Golden Ale  and "the hangman" a Pale Ale.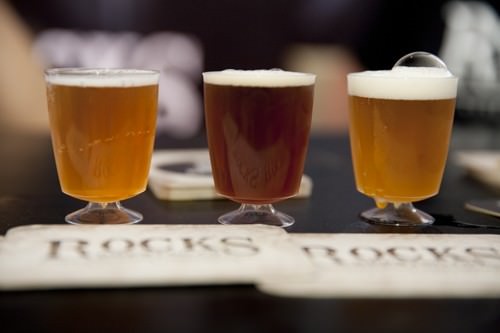 There is a story behind each of the beers which brings to life the early Australian convict heritage. Take a look at this page for a little more history about the colourful characters the beers represent.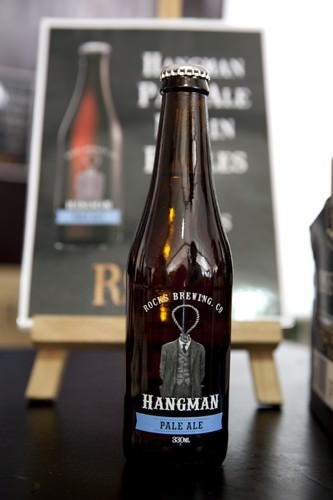 For Mr GG the Pale Ale was a winner and we are told it is the best seller.  I love all the marketing material the guys have come up with, I would drink the beer for this reason alone.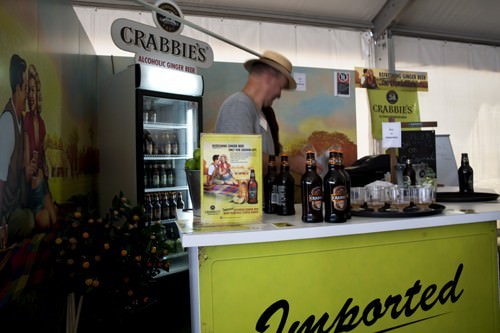 Crabbies Alcoholic Ginger Beer was another really cute stand in the beer hall. It was all retro-d up, and stood out for the colour, costume and theatrics of the display.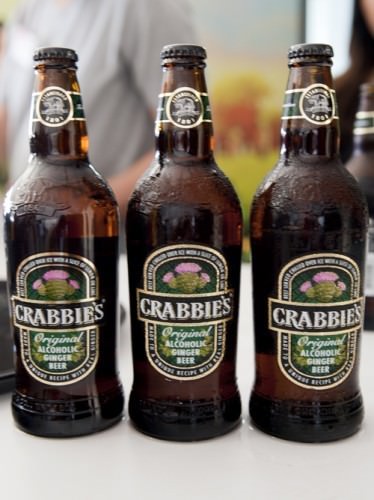 The public were offered the opportunity to sample both products, the original alcoholic ginger beer which was refreshing and delicious and the Spiced Orange Ginger Beer.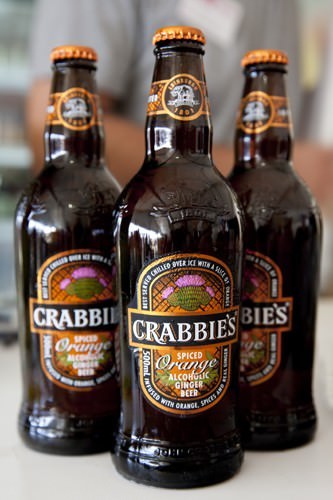 The Spiced Orange Ginger Beer won my heart entirely.  It is the most delicious drink with a nice warmth of ginger and alcohol. Delicious, I could easily down multiple bottles of this over ice.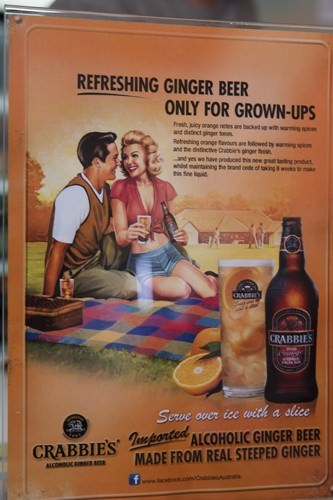 To finish the day we found ourselves some comfy black bean bags under the shade and laid ourselves out, in this blissful bar area.  Husband enjoyed a beer or two at the bar and I just lounged… full belly, and content to have had a great day out.
Leaving the show I realise that we have neglected the sweeter options, with just the smallest of dessert spaces available we stop in at the very pretty Dilmah Marquee.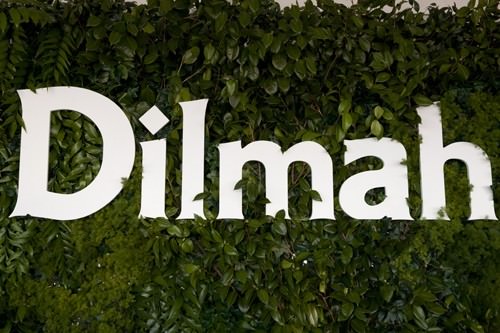 The Dilmah Marquee had been set up for High Tea, complete with lovely table settings, teapots filled with flowers and other pretty styling details.
I was more than ready for a lovely cup of Earl Grey Tea and Mr GG chose a Ceylon Spice Chai tea.  It is amazing how a nice cup of tea can give you that all over "aah feeling" I relaxed into my comfy chair and we ordered high tea. We chose the sweet option which included the following items;
Rose & French Vanilla Jelly
Ceylon Spiced Chai Fudge
Earl Grey Tea Truffles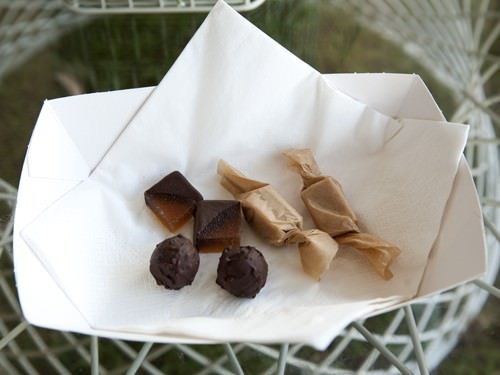 What a sweet and delicious end to a wonderful day!
Gourmet Getaways would once again like to thank Jeroxie from Addictive & Consuming and Stellar Concepts PR Agency.