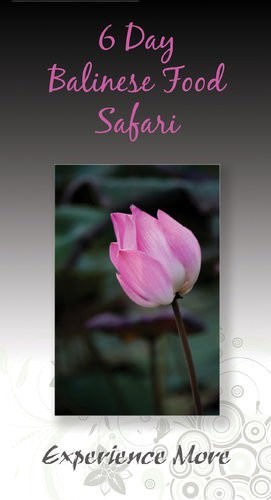 Wafting through the air is the heady aroma of incense and spices. Your Gourmet Getaway Bali Food Safari has began. We commence in Ubud,  the cultural heart of Bali with a market tour . You will have the opportunity to see taste and smell the diverse range of produce available.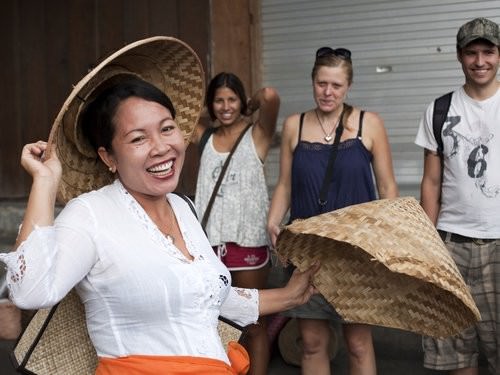 Next we visit  a mountain village for a glimpse at Balinese culture and family life.   We will learn about the rice paddies and the traditional spices used in the cooking process. Most importantly, we will share a delicious banquet lunch which we have cooked ourselves after a comprehensive cooking lesson in a traditional outdoor cooking compound.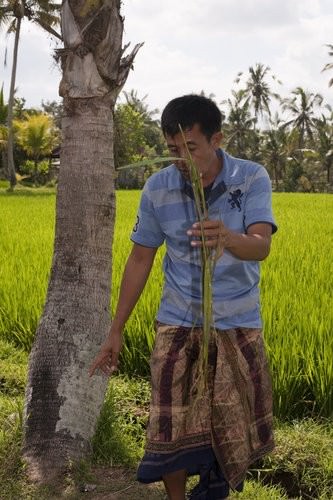 For the adventurous we pick up our vespers , participants can choose between a private vehicle transfers or vesper for most activities throughout the tour. Take a ride to the monkey forest where we will feed these human like creatures and marvel at the intricate moss covered sculptures.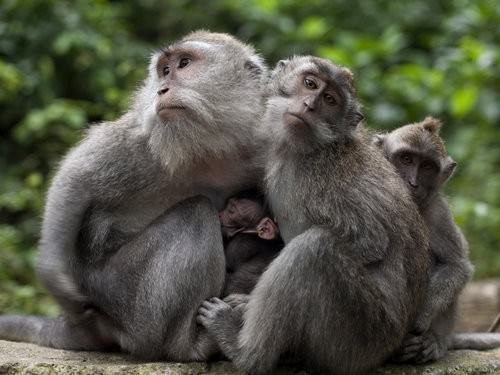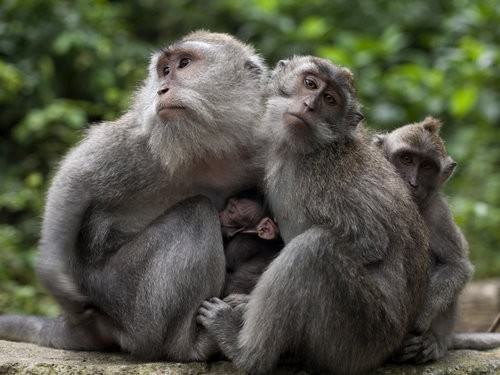 Do a spot of shopping on Monkey Forest Road before refuelling on a Balinese lunch banquet., but make sure you leave room for the afternoon cooking class , we will be preparing  our evening meal including two delicious desserts, Pandas Pancakes & Sticky Black Rice Pudding.
Experience a luxurious and relaxing traditional full body  massage with ground coconut, rice and cinnamon bark, or perhaps  a premium foot massage which includes a complimentary head and neck massage.
Itinerary
Day 1
Meet your tour group at Brisbane Airport for our flight to Denpasar. Transfer to our Ubud accommodation is via private car. Welcome drink on arrival. Meet in the bar for dinner reservation.
Day 2
Enjoy a Balinese breakfast before experiencing the hustle and bustle of the Ubud markets. We join our guide who will introduce us to commonly used spices, fruits and cooking utensils. Depart Ubud for a mountain village where we will visit rice paddies.  Enjoy a culinary adventure as you assist in producing a min of five dishes for a luncheon banquet. Return to Ubud for a relaxing massage. Meet in the bar for dinner reservations.
Day 3
Take time to wake up slowly as we enjoy  spending the day exploring the Ubud area. Feed the monkeys at Monkey forest, sample more delicious Balinese food at a local restaurant. There is the opportunity to collect a vespa for the adventurous (must have appropriate licenses and travel insurance). There is time for a spot of shopping before our afternoon cooking class.
Day 4
Today is a day of indulgences. Enjoy a luxurious Bali Beach Body scrub and massage before heading to the popular beach town of Semiyak. Semiyak is the more sophisticated side of Bali, with chic restaurants, cute boutique stores and high end accommodation. Enjoy free time to browse the shops, soak up the atmosphere in a beach bar or take a swim in the tropical waters. We meet for our evening meal on the beach at Jimbaran Bay.
Day 5
Its time to explore a little further a field, choose private car transfer or vesper, we will wind our way through rice paddies and mountains, past black sand beaches until we reach the tranquil fishing town of Candi Dasa. A far less populated coastal town with a lush green mountain backdrop.  We will enjoy lunch and a swim together. There is time to  bargain for a few souvenirs before we head back to Ubud for our twilight  smoked duck demonstration.  Slow cooked smoked duck is a celebration meal which usually takes between 8-10 hours to cook.  We will assist in the preparation of tomorrows feast and enjoy a delicious smoked duck which was prepared in advance for the group.
Day 6
Our final day together! We will meet for breakfast and then finish any last minute shopping. Lunch is in Ubud before we transfer to the airport via private car for our flight home.
 Package Includes
Economy Flights from Brisbane to Denpasar
5 Nights Accommodation 3 star
Balinese style breakfast
3 Cooking Classes
4 Lunches, 5 Evening meals
Tour of Ubud Markets
All Transfers (optional bike hire)
1 hour massage
1 Pedicure
Admission  to Monkey Forest
Shopping tour of Semiyak
Visit black sand beaches on the way to Candi Dasa
The cost of your Balinese Food Safari is $1600 p/p twin share. Single supplement is available for an additional charge $300.
Flights can be arranged out of all major cities. Prices quoted are ex Brisbane only. Contact Ian Carswell of Flight Centre Coffs Harbour 6658 0587 to arrange alternative flights with compatible airlines.
For more information please register your interest  with Ian Carswell at Flight  Centre Coffs Harbour or vial email [email protected]
A 50% non refundable deposit is required to secure a booking, balance is payable one month prior to travel.  Want to stay longer? Extend your holiday through Flight Centre.
Exclusions & Conditions
Tour participants must purchase travel insurance at the time of booking the tour. Flight Centre has competitive rates and can assist.
Alcohol is not provided with meals and is available at the guests own expense.
There is a luggage restriction of 25kgs, additional baggage charges are the guest expense.
Entry and exit visa's are payable directly to customs and are not included in the package. Estimate $US35.
Lunch in Semiyak is at the guest own expense. Estimate $US20-50
Tour will need a maximum of 8 adults to run and is limited to 12. We are currently looking at two possible departure dates 29th Feb 2012 and 7th Mar 2012.
Are you ready for a holiday??? I know I am, join me and other like minded food loving people.